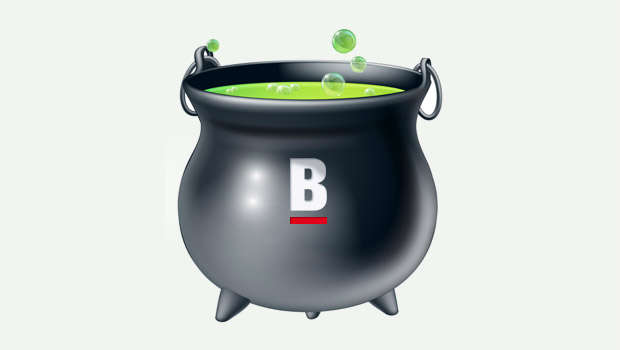 No Boyle view for Charles and Camilla
It is understood Price Charles and his entourage will fly into Galway next Tuesday on his official visit to the West and North West. Many had hoped Ireland West Airport would have been the airport of choice for his arrival which of course would have seen the RAF aircraft with the Prince fly over Boyle on approach to runway 27. If he had looked out the right hand window he would have seen beautiful Lough Key and it's islands but that is not going to happen now. In any event, the visit is to be welcomed. Should the weather hold up and those who are still living in the past, refrain from demonstrating and causing a nuisance, then the publicity the three days will receive will be of immense benefit to the North West and West from a tourism point of view.
Have you two hours free this evening?
Boyle Tidy Town committee is a small one. But despite their size and limited resources, they seem to get a lot done. Tonight they will embark on the first of two clean up iniatives in the town and your support would be greatly appreciated. Meeting on the Crescent at 6.30pm, a "Massive Clean Up" will be undertaken of all the approach roads. Bags and gloves will be provided and there will be refreshments after. We have a beautiful town here in Boyle but like ourselves, it needs maintenance. The local authority have limited resources so we can not sit back and wait for others to help us – we have to do it ourselves. Please come out tonight for the two hours to make Boyle better. Chances are you will probably enjoy yourself!
Boyletoday.com delighted to sponsor Shuttle Bus
The shuttle bus linking Boyle town and Lough Key will go ahead once again this year with some enhance features. The bus brought 400 people to town in 2014 and this year an extra journey has been added which will facilitate visitors to not only shop in Boyle but stay around to eat and drink in our town also. Boyletoday.com is delighted to once again come on board as the main sponsor, as we believe that the bus is a great way to link and brand Boyle town with Lough Key. It also continues our policy of "supporting those who support us". To date Boyletoday.com has given many thousand euros of sponsorship to events and organisations in Boyle, the town that makes the website possible.
Boyle needs some of Frank's good news stories
Roscommon South Leitrim TD and Boyle man Frank Feighan has come in for a lot of criticism in recent times for his stance on Roscommon Hospital. Viewers will recall that Frank stood his ground and resisted calls to resign from Government when the A&E closed in the County Hospital. Yesterday, Frank's stance was once again vindicated when a further €9m investment was announced for the facility. Had Frank resigned at the time, we would have no Government TD, no voice at the table and little investment in the county. He stood firm and while there is no A&E in the hospital, it is now reportedly busier than ever. In Boyle, Franks hometown, we unfortunately have not seen the same type of investment that could lead to job creation, something the town is crying out for. It would be great if Frank capped off his recent spell of good news with a positive jobs announcement for his hometown.
 Large cycling event in Boyle Saturday
Tomorrow will see over 200 cyclists descend on Boyle for the second annual Lough Key Classic cycling sportive. For those unfamiliar with cycling, a sportive is not a race, it's a leisure event over a specific distance. Sportive's have grown in popularity in recent years in tandem with the increase in the sport of cycling. The Lough Key Classic has been commented on by many of last years competitors as one of the best in the cycling calendar. This goes in no small way to the professional and efficient local team who have planned the day for many months now. In addition, the scenic beauty of the area is also noted by the competitors with riders passing Lough Meelagh, Lough Arrow and Lough Key and taking in the views from Highwood and the Curlew mountain. If you see a cyclist passing on Saturday, give him or her a piece of Boyle encouragement and say "well done" – they will remember it.
Boyle Business Awards on Thursday
Next Thursday evening (21st) will see fifteen businesses and individuals honoured at the inaugural Boyle Business Awards. The event, which is open to the public, will take place in King House at 8pm and everyone is invited to attend. Organised by this website, Boyletoday.com and financial services company Money Plus on Bridge Street, the awards will recognise all that is good in the business and commercial life of our town. The awards are being closely watched by other towns as a model to follow as they are the only awards of this type in the county or indeed many neighbouring counties. Thursday's winners and finalists can proudly boost at been the best or among the best in their category and use the honour in the marketing of their businesses.
And finally….!
After buying a pair of talkative parrots, a male and female, the young lady found she had trouble identifying which one was which.
She called the pet shop for advice.
"It's easy!", said the pet shop proprietor. "Just wait until you see them mating, and then tie a white ribbon around the males neck, so you can identify him!"
The young lady watched and waited, then one day she walked into the house, and caught the parrots in furious copulation.
She promptly grabbed the white ribbon and quickly tied it around the males neck.
A few days later, the young lady put on an afternoon tea for the local priest.
The instant the male parrot spotted the priest, he squawked – "Ha! I see she caught you having a bit of nookie too""