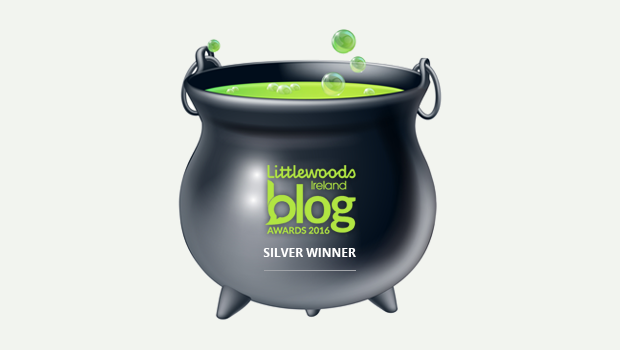 A promotion that would not have been allowed years ago
Interestingly, a circus is in Boyle this weekend, with performances taking place on Friday, Saturday and Sunday in Abbeytown/ Warren area close to Drumderrig Nursing Home. All week there has been various promotions ongoing around the town for the circus, which no doubt, will have Covid precautions in place like every other business and gathering. But one promotion that would not have been allowed if the late Basil Madden was still alive, would be the placing of posters on electricity poles. Many years ago the late Basil and his ESB colleague Phonsie O'Connor took a dim view to such an activity and no sooner were the posters erected on the poles than Basil and Phonsie would have them taken down again. Let's hope the circus gets a large, socially distanced attendance in Boyle and that the promoters bring their posters with them as they leave our town.
The need for a lift at Boyle railway bridge
A viewer has been in contact with us to ask if any organisation in Boyle will lend it's support to efforts to get Irish Rail to install a lift on the footbridge at Boyle Railway Station. The viewer forwarded photographs of the covered in walkway bridge and lift at Mostrim station on the Dublin-Sligo line and pointed out the problems some incapacitated rail users have when they arrive on the platform the Greatmeadow side of the station and have to try and get over to their car on the Station Road side.
Thinking outside the box to address accommodation problem
Sometimes the best way forward in business and/or in life is to think outside the box. Coming up with alternative ideas to problems can often result in success and perhaps this is how Boyle should look at it's future, especially in relation to accommodation. We do not have a hotel – as yet – but instead of whining on about that fact, perhaps energy should be turned to marketing the other accommodation options that are available and also looking at a few alternatives. A feature article on independent.ie last Tuesday here highlighted Kilronan Castle – which could be marketed as a 'hotel near Boyle'. It also mentioned Riverhaven Log Cabins in Knockvicar – not a million miles from Boyle. We also have various Air B&B's locally. Granted, none of these take from the fact that a boutique hotel is a 'no-brainer' in Boyle for any budding entrepreneur. We could also do with some additional high quality bed and breakfast operations to compliment those already in operation in the town as visitor numbers increase post Covid restrictions. There is also a great opening for a facility along the likes of 'Cabu' in Cavan. With our lakes and beautiful scenery this high quality accommodation offering would most definitely work in Boyle and help address the accommodation deficiency that currently exists. View more about Cabu here
The Royal camping park
Anyone planning to go camping this year in Ireland will need to have booked a campsite well in advance – that is, if you find one that takes tents. Some people are reporting no availability in well known parks between now and late September while other facilities are only taking caravans and not tents. Maybe this is the reason that the Royal car park in Boyle was home to a tent and a number of motorhomes last Sunday night. The pitching of a tent in the car park is a new one, but something you may see more often. Like the accommodation options in the previous story above, there is a need for a 'thinking outside the box' regulated 'trailer park' or serviced area for camper vans in Boyle town centre at present which would assist the night time economy in the town, especially in the summer season.
New book recalls St. Mary's College and 'Headin to Boyle'
"Carrowreagh Childhood" is a new book by former St. Mary's College student and journalist Harry Keaney. Having commenced his working life in the Roscommon Herald, Harry has also spent time with the Irish Echo and Sligo Champion newspapers and now works for radio station Ocean FM. In his book, Harry has written chapters with local interest titled: "Headin' For Boyle", "St. Mary's College", "Canon Dodd's Legacy", "A Can Do Ethos", "Students and the Town of Boyle" and "Roscommon Herald". Harry lists names of his school pals that will bring back memories to many of a certain era: Padraig Harte from Crossna, Paul Regan from Ballinafad, Kevin Higgins and Kieran McLoughlin from Corrigeenroe, Gabriel Fallon, Kieran Lavin from Highwood, Padraig McGarry from Ballinarry, Gerard McGarry, Breedogue, John Shanley, Callow, Gary Beirne and Pat Roddy, Termon, Cyril Noone, Breedogue, Gerard McLoughlin, Cloonloo, Thomas McDermott, Behy, Aidan Lavin, Ballymore, Padraig Ryan Rathallen, Padraig O'Gara, Cournameelta and Kevin Lowe Frenchpark, among others.  Harry also reminisces about Bob Fairs shop on Marian Road, PJ's Barbers and Gaffney's Restaurant on St. Patrick Street, Bob Fairs second shop on the Carrick Road, Peter Phelan's on Bridge Street, Grehans Music Shop, The Bazaar and hot tea in St. Joseph's Hall served by Frank Mulrennan. If you would like to purchase a copy of the book, Harry is contactable at [email protected]
And finally….!
Two medical students were walking along the street when they saw an old man walking with his legs spread apart.
He was stiff-legged and walking slowly.
One student said to his friend: "I'm sure that poor old man has Peltry Syndrome. Those people walk just like that."
The other student says: "No, I don't think so. The old man surely has Zovitzki Syndrome. He walks slowly and his legs are apart, just as we learned in class."
Since they couldn't agree they decided to ask the old man. They approached him and one of the students said to him: "We're medical students and couldn't help but notice the way you walk, but we couldn't agree on the syndrome you might have. Could you tell us what it is?"
The old man said: "I'll tell you, but first you tell me what you two fine medical students think."
The first student said, "I think it's Peltry Syndrome."
The old man said, "You thought – but you are wrong."
The other student said, "I think you have Zovitzki Syndrome."
The old man said, "You thought – but you are wrong."
So they asked him, "Well, old timer, what do you have?"
The old man said, " Well, I thought it was wind – but I was wrong, too!"