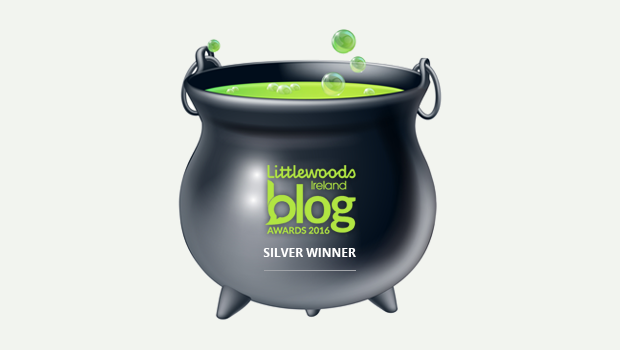 Lack of access to GP's is causing concern
Affordable housing and childcare are among the main items of concern citied by those coming to live in our town. But another concern that has arisen in recent times is getting access to GP's operating in the area. We are indeed very lucky here in Boyle to have top class medical centres with friendly and accommodating doctors and staff but they are all seem very busy and newcomers to the area are finding it very hard to get 'taken-on' by a GP. It would seem the problem is not exclusive to Boyle as according to a report on the journal.ie "There are currently an average of 0.69 GPs per 1,000 population, when it should be between 1.02 and 1.1". The Oireachtas Health Committee has heard that there is a significant shortage of GPs in Ireland and that over 1,600 more will need to be recruited to meet population needs by 2028.
Having additional GP's in the area would be a great help in attracting people to live in our town.
Would Bolt Bikes work in Boyle?
A new initiative commenced operation in Sligo this week and perhaps it is something that could work in Boyle. In a pilot scheme, Bolt Bikes has introduced 100 e-bikes in to Sligo with 35 parking locations around the city. You can book a bike through the company's app, scan the QR code which will unlock the bike, enjoy your cycle and leave the bike back. Cost is approximately 15c per minute. The launch in Sligo comes as part of a wider push for Bolt to deploy 16,000 e-bikes across Europe in this year. With many locals and visitors now using the Lough Key – Boyle Cycleway, would something like this work in the town?
€3865 raised in Boyle on Sunflower Day
The collection in aid of Hospice which took place at various outlets around town on last Friday and Saturday 10th and 11th June, realised a grand total of €3865. Mayo Roscommon Hospice Boyle Group would like to thank all of the business owners who allowed them to use their premises for the collection, the many volunteers who give of their time and of course the public who contributed so generously to this worthy cause.
Sunflower day is a very important fundraiser for Hospice and all of the funds collected are allocated locally.
Positive news on the local sporting front
Our main news story yesterday (Thursday) gave details of an exciting number of developments planned by Boyle Celtic Soccer Club at their grounds on the Sligo Road. Boyle Celtic is one of the most progressive sporting organisations in the town and like Boyle GAA club, they cater for hundreds of young people every weekend and at mid week training. The club now plan to further develop their facilities for their growing number of members by adding an extension to their club house, installing an all weather pitch in place of the existing grass pitch and construction of a spectator stand.
Back on the playing filed, 'Celtic are in the Divisional Cup Final in Lecarrow at 2.30pm this Sunday when they take on Ballinasloe Town. This is the last game of the season for which all support would be appreciated.
In other positive local sporting news, Boyle Community Tennis Association are applying to Roscommon County Council for full planning permission to install external floodlights to an existing fence at Military Road in the town. This will be of great benefit to the growing number of people who now play tennis at the upgraded facility.
And finally, don't forget the Family Fun day in the Abbey Park this Sunday 19th staring at 3pm. This promises to be an exciting day of activities and laughter for all who attend.
High Radon levels in some areas of Boyle
The recently update Radon Risk Map on the EPA website shows a large portion of Boyle as a radon hotspot. Radon is a radioactive gas that causes lung cancer. It is formed in the ground by the radioactive decay of uranium which is present in all rocks and soils. You cannot see it, smell it or taste it. It can only be measured with special detectors. Radon can cause lung cancer when exposed to high levels over a long period of time. Every year in Ireland, radon causes about 350 cases of lung cancer. The map here shows that area to the east and south of Boyle, along the N4 and over to the N61, shaded in red, which signifies a 'high radon area'. On this map you can also check your radon risk by entering your Eircode or by typing in your address into the search bar. If you are concerned about radon, you can test your home with two small detectors placed in your home for three months. One detector is placed in a bedroom and the other in a living room – the rooms in the home where you and your family spend most of your time. After three-months, you send the detectors back to the testing service for analysis and you'll then receive a report with your results. Find out more here
Roadshow on plans to future-proof the electricity grid in the northwest
EirGrid will hold a roadshow in the Sligo Park Hotel on Tuesday June 21st, where they will provide information on how EirGrid plans to future-proof the electricity grid in the northwest. At the roadshow, people can engage with the guest panel, including Western Development Commission Head of Sustainable Enterprise Roger Sweetman , Sustainable Energy Authority of Ireland (SEAI) and ESB Networks,.
On the evening there will be also be information stands showcasing the latest details on home energy efficiency upgrades, retrofitting grants and information about community micro-generation schemes.
Properties for sale around Boyle
Two properties of interest have come on the market recently. The first is apartments 1, 2, 3, and 4 in Phoenix House on the Crescent in Boyle. According to the sales agent (BidX1), the four, two bedroom apartments have vacant possession and range in size from approximately 68 sq. m (731 sq. ft) to 82 sq. m (882 sq. ft). The AMV quoted for all four apartments is €220,000.
The second property of note for sale is the 5 bedroom, 4 bathroom Glebe House, located 2km south west of Boyle. According to Estate Agent Lorcan Egan "Glebe House is a stunning riverside property situated on its own private enclave with access via a private bridge over the Boyle River. It is built on the site of original Glebe House and Mill dating back to 1700. This property is on a site Circa 3.16 acres which comprises of this new house (Built in 2006) on 1 acre, the Mill House Section on circa 1 acre and circa 1.16 acre nature habitat which comprises of Ash, Hazel and Willow Grove and supports an abundance of river wildlife". The price being quoted for this property is €600,000
And finally….!
A blind man walks into a hotel in Texas.
He goes to the bar and hops up on a giant barstool.
"Boy, this seat is massive!" he tells the bartender.
The bartender tells him, "Everything's bigger in Texas!"
He orders a beer and the barkeeper thrusts a half-gallon mug of ice-cold beer into his hands.
"This is huge!" he says.
"Like I said, everything's bigger in Texas" the bartender says.
He manages to drink the whole thing and a few more, while chatting with the bartender, but eventually, all the drink catches up with him.
He asks the bartender where the bathroom is, and he says, "Down the hall, first door on the right."
He staggers down the hall, but he misses the bathroom and walks through the second door, which happens to be the hotel pool.
He walks forward and falls into the pool. After a bit of flailing, he bobs to the surface and desperately yells, "Don't flush! Don't flush!"