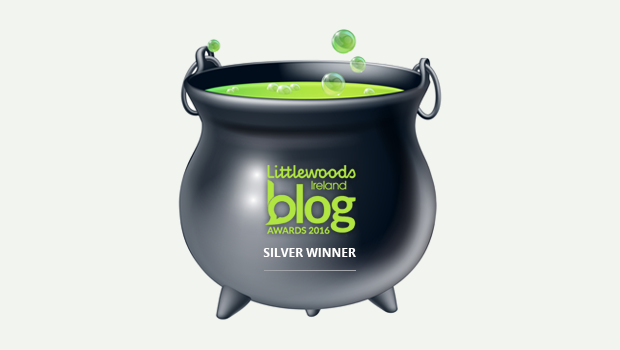 Local businesses need our support
In the run up to Christmas there were calls, left, right and centre to shop local and support the small business. But now with Christmas a distant memory, one could contend that shopping local is as important at this time of year as it was in December. January is traditionally a quiet month as the bills for the Christmas shopping arrive and the January pay packed is awaited. Add to this the bad weather of late, which has seen trade drop off all over the country and you will see why we need to support our local shops now more than ever. So this weekend (which is due to be dry and bright) why not make a special effort to support the shops, bars, restaurants and businesses in Boyle.
Lough Key in awards final today
Boyle's Lough Key Forest Park is a finalist today in the Irish Independent Reader Travel Awards. The Park is listed in the 'Ireland's Favourite Local Attraction' category. Others in this category are Bray to Greystones Cliff Walk, Howth Cliff Walk, Phoenix Park and Waterford Greenway. Commenting on the shortlisting a spokesperson for Lough Key Forest Park said: "What makes this shortlisting even more special is that it is the Readers Choice Awards "not as the industry sees it, but as you see it" which means so much to us here at Lough Key Forest Park. We are overwhelmed and very thankful of everyone's support this year and we are looking forward to the awards" The awards ceremony will take place today Friday in Dublin's Mansion House.
103 year old Michael is the pride of Boyle
One of the most engaging posts on our social media page during the week was one shared from Clarke's Bar and Restaurant showing local resident Michael Coyne celebrating his 103rd birthday with some cake and a 'half one', following his lunch in the Boyle restaurant. Michael is an unbelievable man and a joy to watch as he swings out of the passenger seat of his nephew Niall McGarry's car most days and walks at pace into the various local restaurants for his lunch. No glasses are needed either by Michael as he scans the menu board. In an interview with this website following his 101st birthday, Michael, who was born on January 14th 1917 said "I drank all my life but never too much. I always had a packet of cigarettes in my pocket. I took the odd one when I was having a drink or if I was a bit nervous". Some would also accredit Michael with being a good judge of character. During the said interview back in 2018 Michael turned to this writer and said with a grin on his face: "Do you know something, I would say you're a bit of a chancer"!!
Well done to Boyle Gardai
Credit where credit is due. Boyle Gardai are to be commended on the solving of a number of crimes in the town over recent weeks. Details of arrests in relation to the incidents that took place in the town in December were released to Boyletoday.com during the week. While our town is a relatively crime free town, it is heartening to know that when a crime does take place, our local Gardai are in a position to apprehend the culprits. It also shows criminals that if they commit a crime in Boyle, chances are they will get caught. But unfortunately, the Gardai in Boyle are still working with reduced manpower in a station with reduced public opening hours. With this in mind, It is understood a meeting will take place in Boyle next week between senior members of An Garda Siochana and members of Boyle Chamber of Commerce and Boyle Town Team to discuss manning levels and opening hours at Boyle station among other items relating to policing in the town.
Boyle is now in 'No Man's Land'
With a general election only three weeks away, voters in Boyle will have a different constituency to deal with on this occasion. One has to question the 'carving up' of the area by the Constituency Commission which now sees Boyle part of the new Sligo-Leitrim/South Donegal/North Roscommon constituency or in 'no man's land' as one politician referred to it. As a result, the people of Boyle could easily have a T.D. from South Donegal looking after their needs following the election on February 8th. Voters therefore need to think long and hard for whom they will vote this time around.
And finally…..!
The wife came home early and found her husband in their bedroom in a compromising position with a very beautiful woman.
"You son of a bitch " she cried. "How can you cheat me – faithful wife, the mother of your children! I'm leaving you. I want a divorce!"
And the husband replied "Wait a minute love, I can explain to you what happened."
"Fine" she said, "but this will be the last conversation between us!"
And the husband began: "Well, I was getting into the car to drive home and this young lady here asked to get into car. She looked so bad and defenseless that I took pity on her and let her into the car. I noticed that she was very thin, not well dressed and very dirty. She told me that she hadn't eaten for two days! So, in my mercy, I brought her home and warmed up the meatballs I made for you last night, the ones you wouldn't eat because you're afraid you'll put on weight. She ate them in seconds.
Since she needed a good clean up I suggested a shower, and while she was doing that I tossed out her dirty and full of holes clothes Then, as she needed clothes, I gave her the designer jeans that you have had for a few years, you know the ones you don't use because you say they are too tight.
I also gave her the underwear that was your birthday present, which you don't use because I don't have good taste.I also found the blouse my sister gave you for Christmas, the one that you don't use just to annoy her, and I also donated those boots you bought at the luxury boutique and don't use because someone at work has a pair the same."
The man took a quick breath and continued to talking – "She was so grateful for all my help and as I walked her to the door she turned to me with tears in her eyes and said, 'Please …do you have anything else that your wife doesn't use?"