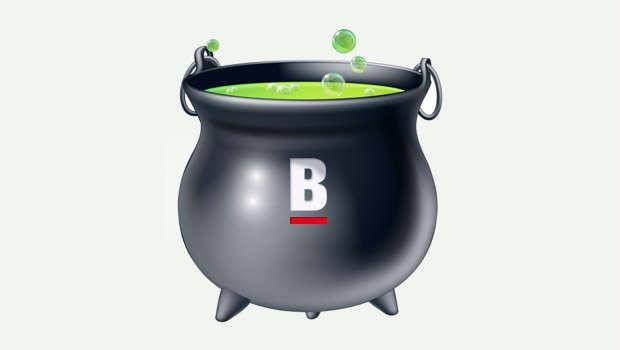 The sun shone on Boyle's Parade
A dull morning turned into a bright afternoon for yesterday's annual St. Patrick's Day Parade in Boyle. It was an enoyable event held in beautiful weather with the streets packed to see what the community has on offer. But it was a missed opportunity for many local businesses and firms to showcase what they have available, to a crowd that probably will not be seen again in Boyle until this time next year. But well done to those who made the effort. Mant who attended commented on the new bunting all around the town which was purchased by Boyle Town Team for use by various groups throughout the year. The Town Team were also responsible for funding the purchase of plants for the Tidy Towns who put planters in place on the bridge for the parade and the rest of the coming season.
Proclamation Day in Boyle
The sun also shone on Tuesday last for Proclamation Day at the primary schools in Boyle. This website was only officially informed of one flag raising ceremony in the locality and so coverage of the day went exclusively to St. Joseph's Boys National School in Abbeytown. A striking memory from the ceremony was the way the young lads sung Amhrain na bhFiann as the Tricolour was raised by ex serviceman Dermott Davitt. Many of an certain generation were never taught the words of our National Anthem and were only ever self taught a few lines from the start of football matches or after the last song was played at a dance when you shouted "more, more, more" instead of singing our national anthem!. So on Tuesday, it was great to see our future generation sing their national anthem with pride in a school that has made men out of so many boys over the last few decades.
Family Life Centre meeting
While there was a comparatively large crowd at Monday night's meeting on the future direction of the Family Life Centre in Boyle, yet again many from the business community in the town were notably absent. It should be remembered that it is not only families, couples and individuals who benefit from the Centre, but shops, restaurants and commercial operations too. It is in everyone interest to see that Boyle Family Life Centre goes from strength to strength which it now will do going forward. No one likes to come in from a day's work and have to head out again to a meeting or an opening but this is what needs to be done here in Boyle if we are to see our town prosper once again.
Local connection with NYC Parade
Irish TV are a great supporter of Boyle and the town features regularly on their station. Yesterday it was the turn of a native Boyle son to assist in getting Irish TV to broadcast the New York St. Patrick's Day Parade live from the Big Apple for the first time. Hilary Beirne is a native of Rathdiveen outside Boyle and is Executive Secretary of the NYC St. Patrick's Day Parade. Hilary was instrumental in getting Irish TV to broadcast the parade in conjuntion with local affiliate WNBC – TV in the city. Hilary is a regular visitor to his home town where he calls in to see his many friends and his aunt Bridie Beirne who lives appropriately on St. Patrick's Street.
Class act from young Cian
Good luck to all associated with Roscommon football this weekend.  A special mention also to young Boyle man Cian McKeon who rattled home nine points for Roscommon against Mayo last week in the Connacht Minor Football League. It was hoped the Roscommon minor team would take on Sligo in Boyle this Saturday but the game will now be played in Markievicz Park as a curtain raiser for the U21 semi final. Let's hope Cian can repeat last weeks class performance!
Boyle Abbey visitor numbers
The recently released visitor numbers for Boyle Abbey are disappointing when read in conjunction with other similar figures for national landmarks. 6,919 people visited the Boyle historical site last year. By comparison, Trim Castle attracted 86,000, Portumna Castle 14,000, Donegal Castle 47,000 and closer to home Parkes Castle 16,000. Boyle is well down the bottom of the list of Heritage Site visited in 2015. A number of questions arise from the figures? Is Boyle Abbey not been marketed properly by the OPW? Why are we not on the itinerary of more tour companies? Are the opening hours and admission prices in line with other sites? Should King House (while not an OPW site) and Boyle Abbey have a joint admission ticket? There are more questions than answers as to why Boyle Abbey only attracted 6,919 visitors last year.
And finally….!
A group of 3rd, 4th, and 5th class students, accompanied by two female teachers, went on a field trip to the local racetrack to learn about thoroughbred horses and the supporting industry, but mostly to see the horses. When it was time to take the children to the bathroom, it was decided that the girls would go with one teacher and the boys would go with the other. The teacher assigned to the boys was waiting outside the gents toilet when one of the boys came out and told her that none of them could reach the urinal. Having no choice, she went inside, helped the boys with their pants, and began hoisting the little boys up one by one. As she lifted one, she couldn't help but notice that he was unusually well endowed. Trying not to show that she was staring the teacher said, 'You must be in the 5th class."No, ma'am', he replied. 'I'm riding Silver Arrow in the seventh race, but I appreciate your help.'