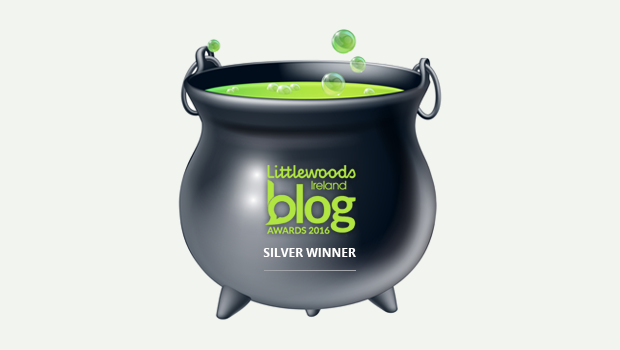 A reminder of all that is good about Boyle
Boyle got a positive 'write up' in last week's Sunday Business Post which reminded one, if it was need, of all we have here in our town and our favorable geographical location. It was part of an article on the 'House of the Week' in the property section of the newspaper which detailed 'The Moorings, 6 Wooden Bridge, a 4 bed, 4 bath house that is currently on the market. On Boyle, the article said: The house is within walking distance of Boyle town where amenities include a farmers market, supermarkets, boutiques, restaurants and bars. It is also adjacent to Boyle Harbour and Lough Key Forest Park, which has miles of walking tracks accessible from a newly completed walking and cycling trail. There's a thriving GAA club, two golf courses and river cruising is available from Boyle Harbour to the Shannon Estuary and north to Enniskillen. The location on the N4 allows easy travelling to Dublin and Sligo and there are regular train and bus connections. For access to international flights, Knock Airport is 40 minutes away by road. You can view the house that is for sale – 'The Moorings' here
Sadness at the death of Detective Garda Horkan
There was a profound sense of shock in Boyle yesterday (Thursday) morning as news filtered through of the murder of Detective Garda Colm Horkin in Castlerea. That a person who was protecting his community, when most people were tucked up for the night in their safe homes, is murdered in cold blood is despicable. And that there are people in our community who have such lack of respect for any member of An Garda Siochana and what the force represents is also of major concern. Detective Garda Horkan was attached to the Detective Unit in Castlerea who also cover Boyle, so would have been well known over a wide area. His death has affected many and at this sad time we send our condolences firstly to Garda Horkans family but we also remember his colleagues in Castlerea, Ballagahderreen and Boyle and those who attended at the traumatic scene of his death on Wednesday night/ Thursday morning. It is a very tough time for all involved. We also remember and thank all members of An Garda Siochana who keep our communities safe 24 hours a day, seven days a week, 52 weeks of the year – sometimes without any thanks.
Boyle to feature on Global Rossie Day
This Sunday is 'Global Rossie Day' when people across the globe will have a chance to celebrate all that makes Roscommon special. When the project was launched last February there were great plans for psychical events throughout the county, including a number here in Boyle, but Covid-19 put paid to that. Like most postponed events, the focus has since turned online and this Sunday from 2pm, people from or with a connection to Roscommon can access a two hour celebration of all things Roscommon on a range of social media platforms, with a lot of footage from Boyle town, complied and submitted by Boyle Town Team. The organisers of the event have asked businesses who are open to dress up their window in a Roscommon theme and the committee can make the Global Rossie Day logo available if this is of interest. Secondly, they ask if businesses are operating online, then it is suggested that in support of Global Rossie Day, people be encouraged, if buying online, to buy from a local business. In another Boyle connection to the day, animation company Studio Meala, who are based in the Spool Factory, and who have exciting plans for the future here in Boyle, will provide animation for one of the performances. So remember, no matter where you are on the globe, it's time to celebrate all things Roscommon this Sunday. More details available here
Boyle was ahead of it's time when it came to pulling down statues
With all the current controversy concerning the toppling of statues in the U.S., U.K. and elsewhere, some of a certain generation locally may recall the time when the stature of King William III was toppled in the Pleasure Grounds in Boyle. In fact the plinth where the statue stood is still visible today. History has it that back in January 1929 the statue, which stood in the Pleasure Grounds for nearly 90 years, was thrown from its high pedestal and a large Republican flag was hoisted in its place. Some 20 years previously, the head had been cut off the statue and it had remained headless until then. It was also said that during the occupation of the military barracks by British troops, raiders tarred the headless statue one night, removed a sword which was in one hand and replaced it with a laurel branch. Before its erection in the Pleasure Ground, the statue was located on Boyle Bridge, from which it was thrown several times into the river.  It had originally been erected there in 1754 by Lord Kingston. You can read more about the King William memorial here
Carrowkeel- a local hidden gem
With this Sunday being the longest day of the year, there are sure to be a number of people who will make the trip to Carrowkeel in the Bricklieve mountains just outside Castlebaldwin to witness the summer solstice. Carrowkeel is one of the area's many hidden gems and an historical site, only 15 minutes from Boyle, that could be a real crowd puller if marketed to a wider audience. The passage tombs are as old as the Pyramids and as significant as Newgrange which attracts 150,000 visitors annually. At present the importance of Carrowkeel is not known to too many, but if it were, some important work would need to be undertaken on the mountain to protect it from the visiting public.
Let's support efforts to keep drugs out of Boyle
This blog has written many times about the need to keep drugs off the streets of Boyle and in comparison to many towns of a similar size, we have been relatively successful in doing that – but there is a lot more to be done. In recent week's Boyle Gardai, along with their colleagues in Castlerea and Frenchpark, have made a large number of drug finds and taken quantities of cannabis and cocaine out of circulation and for that all law abiding citizens of the town should be thankful. But the Gardai cannot be everywhere – that's why they need the local community to be mindful of drug related activity and to report same if they see anything suspicious or have any knowledge of drug dealing in Boyle.
Celebrating Bonfire Night
Tuesday night is Bonfire night which will no doubt be celebrated around Boyle as has been the case for many years. Bonfire night is a tradition that is carried on from the pagan midsummer festival. In the past –  people would say prayers around the fire, asking for God's blessing upon their crops. They would also take ashes from the fire, and spread them over their land as a blessing for protection for their crops. It was also common to have music, singing, dancing around the bonfire. As might be expected, there was plenty of eating and drinking. In some areas of Connacht  a special dish called "Goody" was made. This was white 'shop-bread' which had been soaked in hot milk and flavored with sugar and spices. It was usually made in a large pot that was either placed on the bonfire or heated on a smaller fire close by. Revelers brought their own spoons and bowls if they wanted to share in the "Goody." Some people would bring home an ember from the communal fire and place it on the family hearth. Some families also kept ashes from the fire for luck, others because they believed the ashes would ensure a peaceful death to old people who were ailing. In later years around Boyle, the Bonfire tradition has been kept alive in certain areas of the town and privately in back gardens of house which is good to see.
And finally….!
A man met a beautiful blonde lady and decided he wanted to marry her right away.
She said, 'But we don't know anything about each other.'
He said, 'That's all right, we'll learn about each other as we go along.'
So she consented, they were married, and off they went on a honeymoon at a very nice resort.
One morning they were lying by the pool, when he got up off of his towel, climbed up to the 10 metre board and did a two and a half tuck, followed by three rotations in the pike position, at which point he straightened out and cut the water like a knife.
After a few more demonstrations, he came back and lay down on the towel.
She said, 'That was incredible!'
He said, 'I used to be an Olympic diving champion. You see, I told you we'd learn more about each other as we went along.'
So she got up, jumped in the pool and started doing lengths.
After seventy-five lengths she climbed out of the pool, lay down on her towel and was hardly out of breath.
He said, 'That was incredible! Were you an Olympic endurance swimmer?'
'No,' she said, 'I was a prostitute in Limerick and I worked both sides of the Shannon.