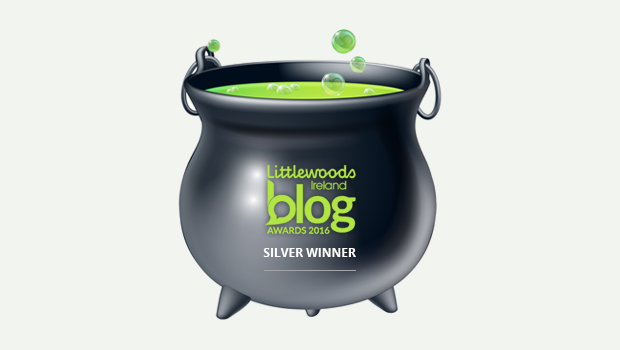 Bright Future for young Cian
Young Boyle and county footballer Cian McKeon was recently named as one of the "bright young guns for 2018". GAA journalist Colm Keys took a look at the "18 for 18" and had this to say about Cian: "No shortage of Roscommon bolters in 2017 but Kevin McStay predicts much fewer, if any, this year. That said, Cian McKeon's Boyle championship form and eye for goal in the recent Connacht league bodes well".
Time to look at alternative site for a Hotel
Last Friday's Boyle Municipal District meeting, as reported here on Boyletoday.com, didn't really give us any further idea as to the future use of the Royal Hotel site. But we did get clarity on the fact that the Council, understandably, are not going to build a hotel there. Could you imagine the uproar if tax payers money was used to build a hotel by the Council in Boyle! Secondly, the Council has said they will talk to anyone who wants to build a hotel on the Royal site. Yes it can be done, but only when the flood plain is taken into account and appropriate engineering works undertaken which would result in a hotel development being too costly to construct on that site. With this in mind, the people of Boyle now need to move on from the emotional idea of a hotel where the Royal once stood. There is no question but that we need a hotel – in what location is the question. Perhaps those who are entrenched in the idea of a hotel on the Royal footprint should now take a step back and turn their attention to the alternative – the former Convent of Mercy. This is the ideal site for a hotel – no flood plain, plenty of space and adjacent to the town. If efforts were made to attract the right person to buy this building (or if those who were interested in the Royal previously bought it) and developed it into a boutique hotel and if the Royal site was developed into some form of public space that would draw footfall into Boyle(not a car park or public park) , then we would be moving in the right direction – at speed.
Grants available for local festivals and events
There are bound to be a few events and festivals in Boyle who could benefit from the Roscommon Co Co Grant scheme for 2018 that was announced recently. The local authority are now taking applications for festivals and events that are historic, literary, traditional culture or family focused. They can include Arts, Music and Theatre, Food and Drink, Sports and Outdoors, Business and Education and Agricultural Shows. Application forms are available on www.roscommoncoco.ie or from 090 66 37369 or [email protected] or [email protected] Applications have to be lodged by Wednesday February 14th.
Dumping in the Boyle River
Indiscriminate dumping unfortunately is still rife in and around Boyle. A drive, walk or cycle along any back road will see rubbish thrown into ditches and water courses. This is not unique to Boyle and is unacceptably common place all over Ireland. But what is exclusive to Boyle is illegal dumping in the Boyle river. One individual has been identified as he goes to the Boyle bridge adjacent to the Stone House Cafe on a regular basis and throws in a bag of empty beer cans. If it's not in the river, then they are thrown in yards of businesses or houses in the town. This is totally illegal and should not be tolerated.
Boyle Food Partnership needs your help
One of the more shocking statistics locally, and one many may not be aware of, was made public here on Boyletoday.com yesterday. 300 people per week are availing of food distribution from Boyle Family Resource Centre. That's 1200 per month – a shocking number. As those of us who are fortunate enough to have work and are able to provide, go about our daily chores in a busy world, we can occasionally forget the plight of those less fortunate. It is hard to believe that there are 300 people in our midst who are finding it challenging to put bread on the table. But it's a fact and the Boyle Food Partnership are doing a great job every Monday and Wednesday, nice and quietly from their base on Military Road to address the problem. The core group of helpers are small in number and they need your assistance. Can you give 2 hours once a fortnight to help those in need locally? if so please get in touch with the Centre on 071 966 3000 or Tony on 086 7387910 or attend the information meeting on Monday night that will take place in the Centre.
Will Boyle have a St. Patrick's Day Parade?
There is growing concern in Boyle that the town may not have a St. Patrick's Day parade this year. It is understood some of the organisers are not is position to continue which will result in no organising committee. We have had some of the best parades in Boyle in recent years and it would be a shame if they were to cease. Surely there must be some new blood in the town who will step up to the mark and help out.  A meeting will no doubt be held shortly to update on the evolving situation.
And finally….!
A man had two of the best tickets for the FA Cup Final. As he sits down, another man comes along and asks if anyone is sitting in the seat next to him.
"No", he says, "the seat is empty."
"This is incredible!" said the man, "who in their right mind would have a seat like this for the FA Cup Final, the biggest sporting event of the year, and not use it?"
He says, "Well, actually, the seat belongs to me. My wife was supposed to come with me, but she passed away. This is the first Cup Final we haven't been to together since we got married."
"Oh… I'm sorry to hear that. That's terrible. I guess you couldn't find someone else, a friend or relative or even a neighbour to take the seat?"
The man shakes his head…
…."No. They're all at the funeral."