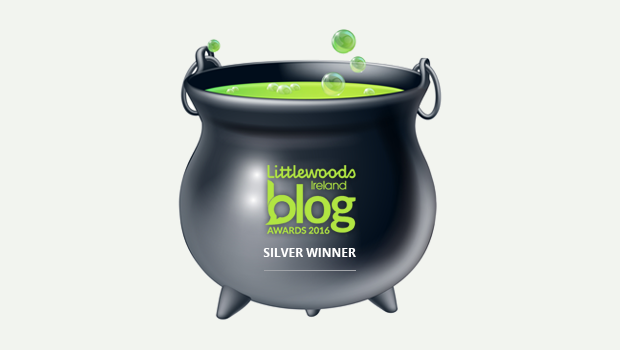 Boyle athlete powers ahead in Irish Nationals
Boyle athlete Finley Daly, running in the colours of Sligo AC, continues to make a name for himself on the national (and international) circuit. Competing in the Irish Life Health National Senior Championships at Morton Stadium in Santry, Dublin last weekend, Finley took silver in the Men's 3000m Steeplechase in a brilliant time of 8:56:57. Finley is son of Padraig Daly and Christine van Wellie and grandson of Monica and the late Paddy Daly.
Attention turns to Boyle for the wrong reason
Once again the online publication locally of false and misleading information, this time that the Connaught Rangers exhibition was leaving King House, has led to the attention being turned on Boyle for all the wrong reasons. The publication on Facebook, and on a local website (not Boyletoday.com) of the so called 'untruth' has embarrassed many and as one person said to us: "With so much work ongoing in the background to ensure that King House is being redeveloped to meet the needs of the modern tourist, it is very disappointing that such rumours get credence".
Over last weekend, Boyletoday.com received a number of phone calls, emails and WhatsApp messages asking us to 'find out the truth' in relation to the rumours that had been circulating and were visible online. As we always do with any unfamiliar story before we publish details – we contacted those involved – on this occasion the Connaught Rangers Association and Roscommon Co Co, for a statement. When we got this information on Sunday evening Boyletoday.com published the facts – not the rumours.
This continual uncontrolled online publication of various rumours and innuendo is damaging, not only for those involved but as importantly, for the town of Boyle itself. As one viewer posted on our Facebook page- "Boyle does not need this negativity". Hopefully the public have learned a lesson from this debacle and armed with this knowledge, will ignore some of what they read on certain online platforms. This storm in a teacup now needs to be put in the rubbish bin and all those with a genuine interest in Boyle must continue the work, as a community in unison, to move ahead as before with the plans to redevelop and rebuild our great town.
The dangers of cycling on footpaths
A viewer has contacted us asking if we have noticed an increase in the amount of people cycling on footpaths locally. The viewer said she was nearly hit by one of two teenagers cycling at speed on a footpath in the town centre as she exited a shop. The last thing she said she expected was to have a bicycle belting along the path.
Cycling on a footpath in itself is not a fixed charge offence. However other laws do include it as an offence. Although it is not a fixed charge offence to cycle on a footpath, a cyclist could be fined for doing so if a Garda deemed their cycling to be without 'reasonable consideration'. So please people – young and old – do not cycle on the footpaths, especially in the town centre.
Hill Sixteen warm to the Boyle welcome
The weather has held up and has assisted in showing the beauty of Boyle and the warmth of it's people to the cast and crew of '13 Hours' which is filming in and around the town this and next week. While the weather has been warm and sunny, that may not suit the film itself which is understood to be set in January in the early eighties! Ferdia Doherty, the Executive Producer has been in contact with us here on Boyletoday.com to express the delight of Hill Sixteen Features with the welcome they are receiving in Boyle. He said: "I wanted to reach out to the people of Boyle through Boyletoday.com and thank you for all the amazing help and kindness you have shown our little film. The people of Boyle have been nothing short of extraordinary during filming. Another source close to the production said: "I can tell you that the crew are mightily impressed with the welcome and how facilitating the people of Boyle have been to them."
An Ironman in Cavetown
This Sunday sees Eastersnow man William Little undertake a major sporting challenge when he runs, cycles and swims an 'Ironman' on his doorstep in and around Cavetown Lake. While raising funds for the North West Hospice, William will swim 3.8k in the Lake, then cycle 180k, followed by a run of 42.2k! He will enter Cavetown Lake at 7am and he hopes to have all done 12 hours later at 7pm, with the start/finish for the event at the Lake car park. According to William, who is a keen triathlete, "Racing came to a complete stop due to COVID. I really want to put my training to good use and raise much needed funds for North West Hospice. Anyone in a position to donate a few euros to a great cause would be greatly appreciated". We wish William good luck and safe swimming, cycling and running on Sunday. If you would like to donate you can still do so on "William's Fundraiser for North West Hospice Sligo" Facebook page.
A first time visitors view on restrictions
There was mixed feelings on the announcement during the week that indoor gathering would be put back a few weeks. Some, mostly, those in the hospitality industry were up in arms, while others agreed with the decision, cognisant of the dangers associated with the Delta variant of Covid-19.
A well known lady who is holidaying in and visiting Roscommon (including Boyle) for the first time, took to Twitter on Wednesday to give her 'take' on the situation. In a five part post from her holiday base in County Roscommon, the Food Writer said: Seeing a lot of angry folk posting the 'I've cancelled my staycation in Ireland & going to (insert cheap European holiday destination name here)". Let me have a little rant here on this… just because I am having a lovely staycation and spending my cash where is mostly needed…We are staying in self catering accommodation, so we are able to buy from local businesses and cook in the cottage, so not being able to dine out sucks, but we have dined al fresco every evening and enjoy our company safe in a controlled environment…We have played board games, gone on adventures like kayaking, walking in tree tops, zip lining, archeological tours, house tours and even bought some local pottery! We've walked on woods as ancient as time itself, and the nephew has had an absolute ball with us! …At the end of each day, we come back to the cottage to cook a nice meal together, tired from doing fun things and happy we helped a struggling industry that it is on its knees. It's ok being angry, we've all had a horrid year and a half (some of us harder than others)…But we must get some perspective in our anger. Stop cancelling out local holidays and risking getting stuck in close borders or bringing back a new variant into the country. I've seen what covid does to vulnerable people, it is not worth a holiday abroad. I guarantee you that!
Earlier in the week the same person had also tweeted that: "So many Irish people rolled their eyes when I told them we were coming to Roscommon for a week on holidays, told me there's nothing to do." She then went on to list all the brilliant days out they had, tweeting photographs of Boyle Abbey and Boyle Marina among other local tourist spots that her family had visited.
N4 upgrade work nears completion
Motorists traveling to Sligo on the N4 since Wednesday will travel a short distance on a section of the new road the Boyle side of Castlebaldwin to facilitate tie in works to be completed. The 600m diversion brings motorists to the newly constructed Castlebaldwin Roundabout where traffic will merge back with the N4. The overall project is nearing completion and should be open later this year, bringing Sligo to within a 25 minute drive of Boyle.
And finally…..!
An amorous housewife meets the milk man at her front door and invites him in.
'What can I do for you Mrs Browne? ' ask the friendly milkman.
Any chance you would go upstairs please and fill my bathtub up with milk? requests Mrs Browne.
Would you like that pasteurised? asks the milk man.
No, says the housewife. Just up to my belly button – I can splash it into my own eyes.