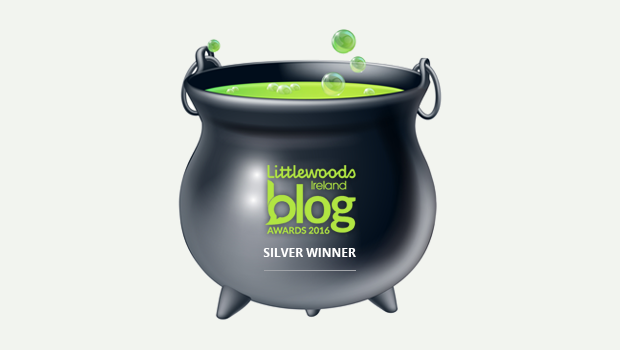 We're in the top three in Ireland – for the wrong reason
The Covid figures released last night for the Boyle LEA are the highest ever for a 14 day period since recording commenced. In the period August 3rd-16th there have been 243 confirmed cases of the disease in the Boyle LEA. That means our 14 day incidence rate is now a whopping 1113.1 when the national average is 493.2. Worryingly, the Boyle LEA now has the third highest incidence rate of any local electoral area in all of Ireland.
The urgent need to save McDermott's Castle
McDermott's Castle, Castle Island, McDermott's Rock – call it any name you like, but the iconic castle off the shore on Lough Key is falling down and badly in need of restoration. Ivy is taking grip of the ruins and if something is not done soon, the castle will crumble and gone forever, will be one of the most historic buildings in this area.
There is reference to Castle Island in the annals of Lough Ce as early as 1184. During this time the area where Lough Key Forest Park is now, was called Moylurg and the Kings of Moylurg were the McDermotts. The McDermott's official residence was on The Rock, or Castle Island as it is commonly known. As space was limited on this small island they had another residence on the mainland where the Moylurg Tower stands today. The McDermotts ruled this area until the 17th century when it was granted to the King family from England under the Cromwellian settlement.
While the historic island, like many others on Lough Key, may be in private ownership, if something is not done to save it by someone, very soon, we can say goodbye to McDermott's Castle on Castle Island forever.
Have you visited all the Boyle attractions?
This Sunday King House are offering free tours of the building to celebrate Heritage Week (see news story on homepage). A free tour may entice additional visitors to come and see the fabulous facility that King House is and may also bring some locals along, as there is a good chance there is a low enough percentage from Boyle who have ever actually taken the tour of King House, or indeed have toured Boyle Abbey. And how many more can say they tried Zipit, Boda Borg or the many other attractions we have in Rockingham – probably very few. As a result, locals may not be the best ambassadors at telling others about what we have in our town. So this Sunday, why not stay local and avail of the free tour of King House, right here on our doorstep.
Warm welcome for new Boyle approach signs
The newly erected 'Boyle' signs on the approach roads to the town have received positive comment by all those who have seen them. The signs, which depict an image of the iconic Boyle Abbey, were funded by the Town and Village scheme administered by Roscommon County Council with match funding supplied by Boyle Town Team. Funding was also obtained by Roscommon Co Co and Boyle Town Team under the same scheme for future marketing of the town once a number of ongoing public realm enhancements have been completed.
People not isolating leading to Covid spread
Covid figures continue to rise nationwide with County Roscommon now recording the 4th highest incidence rate in the county and the Boyle Local Electoral Area (population 22,000) now having the 3rd highest incidence rate in the country as detailed above in a separate piece.
There have been many reports of people in Boyle who have contracted Covid, being totally irresponsible and deliberately ignoring the requirement to isolate. In fact, some are alleged to have continue to turn up for work and attended social gatherings and going about their daily chores – visiting the supermarket, shops etc. This is deplorable and is exactly why Covid is spreading in our communities, not just in Boyle but nationwide. If you have Covid-19, or are awaiting a Covid-19 test, you MUST self isolate. If you are a close contact or live with someone with Covid-19 you MUST restrict your movements. And if your business has an employee with Covid, you may also need to close your doors until all staff return a negative test.
Also on the Covid front, it is reported that test centres in Carrick and Castlerea have both seen large numbers from Boyle attend in the last week or so, with anecdotal claims that many are getting the test following social gatherings and get togethers in and around Boyle town.
Forest Park to appear on 'No Place Like Home'
Boyle's Lough Key Forest Park will once again get prime TV airtime in the next few weeks, when travel series 'No Place Like Home' broadcasts a live segment from the Park. It is understood this segment will be broadcast on the final show on Sunday September 12th. No Place Like Home commences on RTE 1 at 6.30pm this Sunday and will see TV presenter Kathryn Thomas showcase regions  across Ireland, highlighting the incredible range of things to see and do and encouraging people to take short breaks this autumn.  This year Kathryn will explore the Wild Atlantic Way, while special guests including Tolü Makay and Maïa Dunphy will visit destinations from Cork city to Kilkenny, The Shannon and Dublin. Each episode will also feature special live segments from locations across the country with the Forest Park being one of those segments.
And finally…..!
A young man named Tom bought a horse from a farmer for €250.
The farmer agreed to deliver the horse the next day.
The farmer drove up to Tom's house and said: "sorry son, but I have some bad news – the horse died".
Tom replied: "well then, just give me my money back"
The farmer said: "can't do that… I spent it already"
Tom said: "Ok then, just bring me the dead horse"
The farmer asked: "and what are you going to do with him"
Tom said: "I am going to raffle him off"
"You can't raffle off a dead horse" said the farmer
"Sure I can, just watch me" said Tom "I just won't tell anyone he's dead"
A month later the farmer met Tom and asked: "What ever happened to that dead horse"
Tom said: "I raffled him off like I told you I would. I sold 500 tickets at €5 each and made a profit of €2245
The farmer asked: "And did anyone complain?"
Tom replied: "No – just the guy who won, so I gave him his €5 back!"