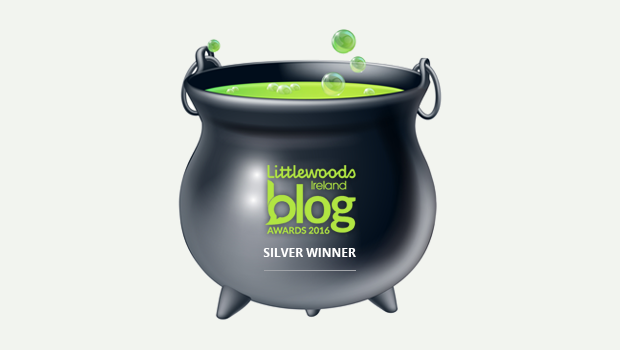 A chance to shape Boyle's future
As the regeneration of Boyle continues, it would seem a logically progression to develop a community and economic plan for the town and that is exactly what Boyle Town Team and the Regeneration Unit in Roscommon Co Co are presently undertaking. The plan will build on the success of 'Boyle 2040' and hopes to shape the future of the town under four main headings: Town Appearance and Presentation: Tourism, Arts, Culture and Events: Economic Development and Business Support and Health, Wellbeing and Inclusion. To make the plan work, it is imperative that there is input from the community – you the people who live in Boyle, work in Boyle, visit Boyle or love Boyle. This is your town and next Wednesday's workshop in King House is your opportunity to shape Boyle's future under the above four headings. There will be no jobs allocated on the night, all that is required at this stage is your constructive views and opinions on how the town can be improved. So please make a note in your diary of Wednesday April 26th from 7pm-8.15pm in King House.
A busy weekend in Cleen Hall
A busy weekend lies ahead in Cleen Hall in Knockvicar. Tonight, Friday, April 22 Boyle man Donal O'Connor will perform in concert at 8pm. Donal is well known for his gentle, melodious singing, he has a repertoire of wonderful songs, many of them his own compositions. Then on Saturday April 23, Crossna Community Co-operative is presenting a unique event – "Miscellany of Melodies and Memories", spoken word pieces written by local authors, with musical interludes. The authors/speakers are Gerry Boland, Liam Bruen, Sr Nora Burke, Kathleen Farry, Maud Harte, Eimear Hunt and Seamus Mattimoe.  Music will be provided by Brenda Sweeney, Liam Purcell, Tom Martin, Áine Duignan and friends.  Ilse Lubbers and Catherine Bolger, each leading their separate singing groups will also perform.  This pool of exceptional local talent will give all in attendance an evening to remember. This Miscellany concert will be staged twice, at 5pm and repeated at 8pm. Tickets are available for all concerts in various locations including Better Buys/Surprises Giftware in Boyle
First hurdle crossed for new Library
It was reported during the week that the Part 8 planning for the new Boyle town library was passed at a recent meeting of Roscommon Co Co. While this is a most welcome development, the Part 8 is only the first part of the process. Now an application has to go to central government for funding for the project which if granted, will see the construction of a 2-storey building, approximate area of 5,000 ft2, with a triple "A" pitched roof, to include timber cladding, large glazed windows and the construction of a Sensory Garden. The new Community Library will face out onto the proposed new river walk at the rear of the Royal building and it will form a prominent part of the public realm enhancements in the centre of town. It will be built alongside the soon to be developed civic square at the rear of the Royal, with public seating, events space and views of the river.
To date, this Government has been fully supportive of Boyle, so lets hope they will back the new library which will be a great addition to the town once it is built.
Covid-19 has not gone away
There was a time when one of the most read stories here on Boyletoday.com was the fortnightly Covid figures in the various LEA's in the county. Now that we are back to some form of normality, the Covid figures are not as much of a newsworthy feature as heretofore. That's not to say Covid has gone away – in fact, it could be said that it is more rampant now than ever, with plenty of stories of those who contract the disease feeling very sick and many more suffering the effects of Long Covid for many months after. For what its worth – the latest Covid figures for the last fortnight show 99 confirmed cases in the Boyle LEA, 185 in Roscommon LEA and 79 in Athlone LEA.
Accommodation deficit in Boyle
The deficit in overnight accommodation in Boyle became very apparent last weekend. The annual Pike Angling Festival attracted participants from all over Ireland – many who found it hard to get somewhere to stay, with the result that some participants allegedly had to overnight in their vehicles! We are very lucky to have a number of high quality bed and breakfast establishments in Boyle, but the fact remains that we do not have enough, especially as a some B&B's that were in existence over the years, when there was less to do in Boyle, are no longer now in operation. This, along with the fact that we do not have a hotel, is really affecting our town and all the great work that is going on to attract tourists to Boyle. We all eagerly await Drumanilra's plans for their boutique hotel on Elphin Street but in the intervening period, Boyle needs more bed and breakfasts, more high quality self catering and perhaps some quirky pods, lodges or glamping facility to keep the tourists in our town.
Two projects get planner's green light
Two planning permissions of note got the green light recently around Boyle. On Tower Ireland Ltd. received permission to construct a 6 metre extension with headframe on an existing 30 metre lattice telecommunications support structure carrying telecommunications equipment, together with associated equipment and cabinets enclosed within a 2.4 metre-high palisade fence compound at Cournameeltha outside Boyle. There are 7 conditions attached to this grant of permission. Separately, Michael O'Dowd has received outline permission for the construction of 12 no. two storey semi detached dwelling houses with all necessary ancillary site works, connection to public services and new entrance onto public road at Abbeytown, Warren or Drum Boyle. There are 8 conditions attached to this grant of permission.
And finally….!
An elderly man lay dying in his bed. While suffering agonies on his way to his final moment, he suddenly smells the aroma of his favourite scones wafting up the stairs.
He gathered his remaining strength, and lifted himself from the bed.
Leaning on the wall, he slowly made his way out of the bedroom, gripping the wall; he slowly makes it to the kitchen.
There, piled on a tray are his favourite scones.
Was it heaven? Or was it one final act of love from his devoted wife of sixty years, seeing to it that he left this world a happy man?
Mustering one great final effort, he threw himself towards the table, landing on his knees in rumpled posture.
His aged and withered hand trembled towards a scone at the edge of the table, when suddenly his wife smacked it with a wooden spoon.
"Hands off" she shouts……………. "they're for the funeral".