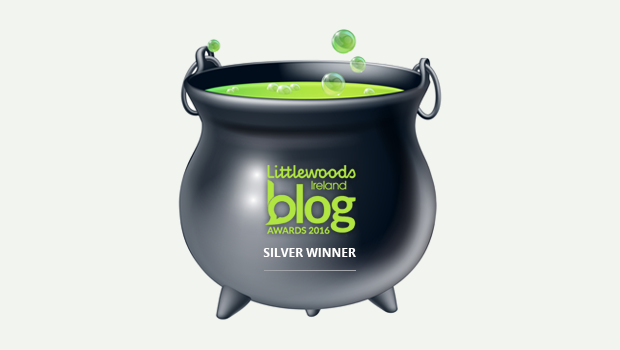 Misinformation could be responsible for visitor increase
There was most certainly an increase in visitors to Boyle's Lough Key Forest Park into the early days and evenings of this week. One wonders could this be as a result of people being told locally (not on Boyletoday.com) that 'Lockdown lifts from Monday May 18th' and 'Lough Key Forest Park to reopen on Monday'? It should be pointed out that (1) The lockdown did NOT lift on Monday and (2) Stating that Lough Key Forest Park is open should also state that you can only go there if it is within your 5k exercise radius and also that no services in the park are open.
Some who are lucky enough to have Lough Key Forest Park within their 5k exercise radius will tell you of many 'out of towners' in the Park last weekend and again this week. Indeed this writer seen a group of ten people who were from another town socialising and playing football together in the Park on Monday evening. A look at the amount of beer bottles beside the overflowing bins on Thursday will also tell you that not all visitors to the Park were families out for a walk. There were plenty of other concerning episodes reported to this website during the week including, northern Ireland registered camper vans and associated cars and occupants around town and in a supermarket on Thursday evening, tourists around Boyle Abbey and a cruiser at the Marina last weekend, while another viewer reported witnessing a group of lads leaving what would seem like yet another house party in the town last Saturday night.
The message remains: 'Please stay at home as much as possible and avoid unnecessary journeys, except for the following 5 reasons: (1) To go to work, if your place of work is open and you cannot work from home (2) To shop for items you need (3) To exercise within 5km of your home (4) For medical reasons or to care for others and (5) To meet friends or family outside, within 5km of your home, in groups of no more than 4. If everyone does not adhere to the rules we will not reach Phase Two and we will be back to total lockdown again with the resultant prolonged economic and civil distress.
Boles of Boyle leading the way online
Hats off the Mervyn Boles and all in Boles of Boyle who yesterday launched their new online store. This is exactly how businesses in rural Ireland need to move forward. This blog has long been advocating the need for businesses to have an online presence/shop along with a high street presence and that is exactly what Boles' have done. So when you are next ordering online check out www.bolesofboyle.com before you go elsewhere.
Boyle assists in modifying surgical gowns
Well done to the instructors at the training centre in the Plunkett Home in Boyle who are among three HSE Mental Health Service Training Centres across County Roscommon modifying surgical gowns that were received as part of the HSE's consignment of Personal Protective Equipment (PPE) from China for use by the National Ambulance Service. Knowing that there was capacity, expertise and access to sewing machines prompted the instructors in Boyle and elsewhere to undertake the exercise. On a weekly basis the gowns are distributed to Boyle, Clorina House Roscommon and Castlerea Training Centre for modifying. Once the sleeves of the gowns have been extended they are re-folded, re-packed and returned to the National Ambulance Service for distribution to front line workers. Andy McDonnell, Training Centres Manager stated "We have service users coming to the Training Centres in Boyle, Roscommon and Castlerea throughout the year.  Since the COVID-19 lockdown commenced, the service users have had to stay at home but we support them by phonecalls and every way that we can.  Outside of this, we have some spare time and this is why we are able to do some of this work with the gowns.  We wouldn't be able to do it full-time but the staff are all very thankful to help out in the COVID-19 crisis." Well done to all.
The 'Boyle 22' on TV tonight
Make sure to tune into Nationwide on RTE 1 this evening at 7pm to see a bit of local nostalgia on the TV. The details of the broadcast is outlined in a news story on Boyletoday.com homepage and the programme should make for interesting viewing! The link came about yesterday when Boyletoday.com was contacted by a member of the team from RTE's Nationwide programme wondering if we knew any details of the trip. We straight away put the person in touch with the organiser of the 1988 expedition and when he heard the the man was a current Dail Deputy, you could sense he knew he was onto a good story! The segment may be a short one so make sure and tune in on time!
Could Boyle benefit post COVID?
While everyone is looking at the negative commercial effects of Covid-19, should we not be looking to use it to our advantage here in Boyle? We could use the opportunity to rebrand our town as a hub for online activity…. With a large number of vacant properties and a willingness of landlords to lower rent and make these units available, Boyle could position itself to attract small to medium size online companies to operate from these premises and with 1Gb broadband soon to be available and an attractive town in which to locate, sure we are in an ideal situation. While those businesses would not be selling in Boyle as such, they would be creating jobs and filling vacant premises.
Likewise the anticipated increase in remote working could also benefit Boyle. In future you may see many people move to small towns like Boyle – where they can work from home or in co working hubs for most of the week and travel to their HQ perhaps a day or two per week. To attract these remote workers we have to have the houses and with that we now need to look at increasing our stock of affordable housing for young couples and those families who want to relocate to Boyle.
Let's crawl before we walk when attracting people to Boyle
For a small town to have over 30 businesses sign up for the 'Reopen Boyle' course just goes to show what a resilient community we are. Some Boyle businesses are multi generational and have survived hard times before  and are now planning to survive the latest hurdle that has been thrown at them. But a lot needs to be done to get Boyle reopen and it will take time. While the aim of every business is to reduce costs, increase footfall and inturn make a profit, this would not be possible without a plan and that is where the 'Reopen Boyle' webinar and follow on workshop are being of assistance. But what Boyle does not need right now is a call to 'Spend time in Boyle'. Requesting people to visit at this point in time is premature, ill informed and is been labelled locally as down right dangerous. It is agreed our shops need customers, but right now Boyle, like every town in Ireland, does not want to encourage people to spend time in our community when we are in the middle of a global health pandemic. People travelling outside the 5k zone and coming to Boyle could potentially bring COVID-19 into our town and undermine all the good work that the law abiding citizens of Boyle have and are undertaking. (see also poll on bottom right of this page)
Are casual traders allowed open?
This was the question posed by many in Boyle on Wednesday last as a casual trader on the Crescent took over five parking bays and sold their ware. Under Phase One "Shops that are primarily outdoor such as garden centres, hardware stores and farmers' markets can reopen so long as social distancing measures can be put in place." Is a casual trading included in this?
And finally….!
A man rushes his limp dog to the vet surgery.
The doctor pronounces the dog dead.
The agitated man demands a second opinion.
The vet goes into the back room and comes out with a cat.
The cat sniffs the body and meows.
The vet says, "I'm sorry, but the cat thinks that your dog is dead, too."
The man is still unwilling to accept that his dog is dead.
The vet brings in a black Labrador.
The lab sniffs the body and barks.
The vet says, "I'm sorry, but the lab thinks your dog is dead, too."
The man finally resigns to the diagnosis and asks how much he owes.
The vet answers, "€650." "€650 to tell me my dog is dead?" exclaims the man.
"Well," the vet replies, "I would only have charged you €50 for my initial diagnosis. The additional €600 is for the cat scan and lab tests."