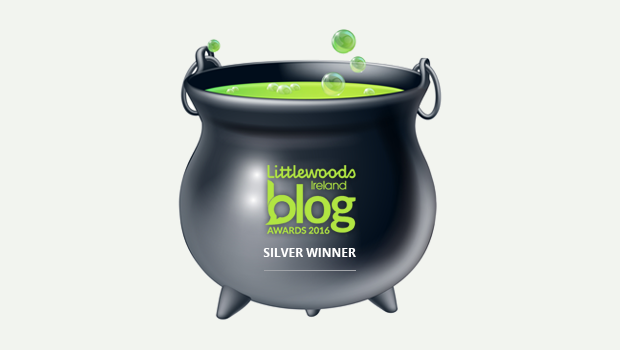 Boyle does not featured on new bus routes
When one looked at the map of the the 67 proposed new bus routes to be rolled out across the country this year through the Connecting Ireland Rural Mobility Plan, a gapping blank corridor stood out over Boyle and a section of the mid north west. A new service from Sligo – Cavan and Roscommon to Longford was announced, but nothing that will pass through Boyle. Many years ago we had a bus service to Cork that passed through Boyle that serviced Roscommon and Athlone. Now all we have is a service from Sligo to Dublin and back again. At the launch of the plan Minister Ryan said: The more people choose public transport the better it is for our environment as well. Public transport, both rural and urban, is a key to Ireland meeting our emissions targets." Let's hope the Minister looks more favourable on new routes through Boyle or better connectivity to Sligo through a morning and evening commuter train.
Energy and frustration at Boyle meeting
There was a great sense of energy added to by frustration at last Saturday morning's Tidy Town meeting which was attended by over 30 people. The energy came from all those in the room who genuinely want to see Boyle look it's best for the summer season, while the frustration came from the perceived reduction in maintenance of roads and footpaths around the town. The dilapidated state of a handful of buildings in the town centre was also discussed and it was the general feeling that we have sat back for too long here in Boyle waiting for answers and now is the time to start taking action with the property owners of these buildings and with the local authority. It is also proposed to commence the first of a number of town clean-up's on Thursday 9th March at 7pm followed by Saturday 11th March at 11am and the people of Boyle are asked to please come out in numbers at the clean-up's to help improve the appearance of the town
Boyle makes national news once again
What an exciting few days it was for Boyle in the national press. On Saturday last a photograph of Boyle's Lough Key beamed out of the Irish Independent 'Weekend' magazine, accompanying an article on tourism in County Roscommon. The next day the Sunday Times 'Home' section carried a three page feature on Boyle- 'This welcoming town at the foot of the Curlew Mountains is surging back from difficult times through community enterprise and government funding, wrote journalist Barbara Egan who had spend a day in Boyle in early February interviewing a number of local people. Then on Monday last, the great work of Boyle Family Resource Centre's 'Food Bank' was recognised in an article on the Irish Times. There are many larger towns around the country who would bite your hand off to get the national publicity we get here in Boyle- a sign that all the hard work that is going on in the town is being recognised on a national level.
Local link to last week's Late Late Show
Last Friday night's Late Late Show featured a moving interview with Claudia Scanlon and Debra Ireland ambassador Johnny Sexton. Debra Ireland are an organisation dedicated to transforming the lives of people affected by epidermolysis bullosa (EB), through care, research and advocacy. The CEO of Debra Ireland is Jimmy Fearon whose mother was the former Brenda Travers whose mother originally came from the Woodenbridge area just outside Boyle. Jimmy and his family were regular visitors to Boyle in the seventies and eighties when they had a holiday home at the Woodenbridge.
NBI rollout is good news for Boyle
Even though many premises in Boyle have super fast broadband for a number of years now, the news announced this morning on Boyletoday.com that National Broadband Ireland are rolling the new high speed fibre broadband network under the Government's National Broadband Plan, is most welcome. The market is now not exclusive to one supplier as was the case for a number of years. Now homes in the intervention area can choose from a number of suppliers which is good news for everyone who is included in the scheme.
Tourist accommodation shortage poses a problem
As preparations continue for this Easter's Angling festival on Lough Key, a call has gone out for B&B/Guesthouse owners with availability for that weekend to contact jane Suffin in the Angling Club as they are receiving enquiries from anglers who want to stay in Boyel for the weekend. Last year there were reports of some anglers staying in their cars on the Saturday night as no accommodation was available.
The shortage of accommodation – not just hotel, but bed and breakfast and self catering is, as we all know, a hindrance to our development plans here in Boyle. If you can help out with this over Easter please contact Jane on 086 8301261.
Festival shuttle bus will also serve Boyle
Boyletoday.com made contact during the week with the organisers of the 'Night and Day' festival concerning a promo they published in relation to transport to the festival via train. The promo advert said "Get the train to Carrick-on-Shannon and we will collect you at the station". We pointed out to the organisers, the need to also market Boyle as probably the main point of disembarkation (as the festival is held in Boyle) and that this should be stated on the advert. They responded: "We're also picking people up in Boyle as mentioned in the post, but the shuttle will start in Carrick on Shannon then go to Boyle and then go to the festival site. We can make that clearer with a later graphic showing the route".
So folks, that is the situation and people need to understand the graphic concerned is one of many with Boyle also going to be shown in a later graphic. Unfortunately the situation has now been used by one or two locally to once again bring online negativity and comment and foster debate and division which is not surprising, but shameful and best ignored.
And finally….!
On a golf tour in Ireland, Tiger Woods drives his BMW into a petrol station in a remote part of the Irish countryside.
The pump attendant obviously knows nothing about golf, greets him in a typical Irish manner completely unaware of who the golfing pro is.
Top of the mornin' to ya, sir" says the attendant.
Tiger nods a quick "hello" and bends forward to pick up the nozzle.
As he does so, two tees fall out of his shirt pocket onto the ground.
"What are those things for? asks the attendant.
"They're called tees" replies Tiger.
"And what do they do?" inquires the Irishman.
"They're for resting my balls on when I'm driving", says Tiger.
"Jaysus" said the attendant, "don't BMW think of everything"