News
Late arrival of Expressway Bus causes annoyance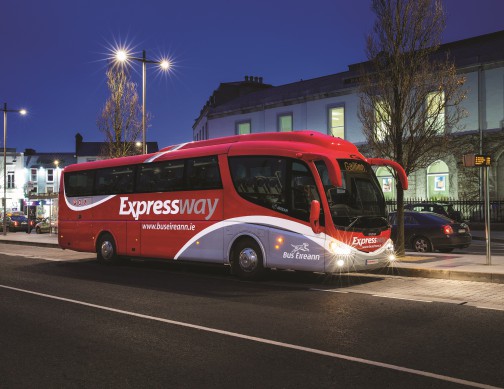 Bus Éireann has confirmed to Boyletoday.com that the 01:00am Expressway Route 23 service from Sligo to Dublin on the 5th August 2023 arrived behind schedule to Boyle, arriving at 02:36am instead of 01:43am. "This was due to a mechanical issue, which was experienced en route. This issue has now been resolved and no further Route 23 services were impacted".
The confirmation follows a query put to the bus company by Boyletoday.com after we received an email from a viewer who said: "The late night bus did not arrive to Boyle bus stop as planned on Saturday 5th August. I was waiting on the bus to arrive in Boyle which did not happen. We arrived to the bus stop in Boyle at 1.20am Saturday morning and we left the bus stop at 2.15 am. I was traveling with my 22 months old baby and it was lashing rain outside. Thankfully I was able to get a lift to Dublin airport so we didn't miss our flight.
If I wasn't able to get a lift we would have missed it. There was another person waiting and another car waiting but they left. I am aware of this problem as it has happened before".
Bus Éireann has apologised to customers who were affected by this delay.
According to the company "Since the start of the year, the Route 23 has operated 99.8% of scheduled trips with 95% of trips departing Sligo on time. For more information about the Route 23 timetable, check out www.expressway.ie."