News
Reports that Dublin bound bus did not stop in Boyle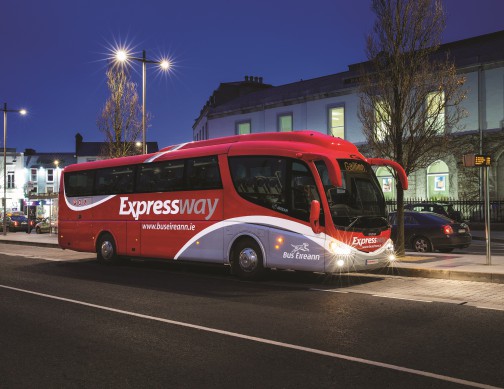 It is being reported that the Sligo to Dublin Bus Eireann service allegedly did not stop in Boyle on Monday night resulting in a number of passengers missing flights from Dublin Airport.
According to a report on independent.ie, the bus allegedly "drove past Boyle leaving at least eight passengers stranded".
According to the report: "A live tracker showed that the bus left Sligo but failed to call to Boyle, continuing on instead to Carrick-on-Shannon".
A local resident told independent.ie: "There were three kids, one of them was in a buggy and one had special needs. There was an adult with a walker and they were due to go to Dublin to take a boat to Liverpool. The kids were tired, hungry and cold. I live nearby the bus stop which is close to the Garda Station so I brought them all to my house and offered them some food and water."
In a statement to independent.ie Bus Éireann says it regrets that the 1am service from Sligo to Dublin on Expressway Route 23 failed to service Boyle on 19 June and it was fully investigating the circumstances to ensure no reoccurrence. "We sincerely apologise to our customers," said Andrew Yates, Head of Expressway. "We are contacting those affected to apologise directly and to discuss reimbursement. We fully understand the difficulties and frustration arising from this. The reliability of Route 23 is typically very good and we want to reassure all customers of our full attention to this matter to ensure it does not occur again. Since the start of the year, Route 23 has operated 99.8% of scheduled trips. 95% of trips depart Sligo on time".
Route 23 is scheduled to stop in Boyle at 01.43 en route to Dublin from Sligo and 02.02 from Dublin to Sligo
Back in 2019, Boyletoday.com contacted Bus Eireann following reports that the late night service did not stop in Boyle.
At the time Bus Eireann confirmed that Boyle is a scheduled stop on all routes in and out of the town.
The confirmation followed the complaint to this website from passengers who alleged that the service from Dublin and to Dublin does not always stop in the town.
In a statement in 2019 to Boyletoday.com, a spokesperson for Bus Eireann said "I can confirm that both services on the Route 23 (Dublin – Sligo) are scheduled to serve the stop on Military Road in Boyle. The Regional Operations Manager will circulate a note to all drivers to let them know that we do serve Boyle on the Route 23".