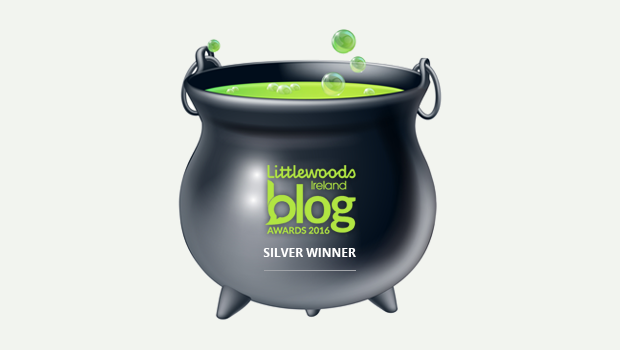 The Boyle Tunnels
A recent broadcast from Ukraine showed locals trying to uncover a network of underground tunnels that were built over 150 years ago, as a safe location in which to take shelter from the constant bombardment of their city. While we thankfully are lucky to be geographically distant from the Ukrainian disaster, the attempted uncovering of these tunnels drew a comparison to the 'Boyle Tunnels' and raised questions as to whither they exist or not.
It has long been reported that there are an array of tunnels or underground passageways beneath the town of Boyle. Some say that these tunnels run from the Abbey to various locations, including the historic area of Assylinn. Indeed, in the book the 'Annals of Boyle' reference is made to the 'Assylinn Caves' on the face of the hill looking down to what was once the swimming area in the Boyle river. It is said that this was the exit of the tunnel that runs west, parallel with the river from the Abbey. Many years ago some in Boyle recall work on the roadway down by the former Scanlons Bar. As an opening was made in the road, part of it subsided and a cavern or passageway was observed underneath. It was quickly closed up again and work continued! This may be the route of the tunnel from the Abbey to Assylinn, running along by Frybrook. What a project it would be if these tunnels (if they exist) could be opened up again……
Paris calls for Minister Feighan
In what had to be an emotional week for Boyle native Frank Feighan following the burial of his mother Helen on Monday, the Junior Minister for Health travelled to France yesterday where he officiated at the Paris St. Patrick's Day Parade. Minister Feighan was originally scheduled to represent the country at the parade in Poland but due to the situation in Ukraine, this trip was cancelled. When Minister for Higher Education Simon Harris tested positive for Covid-19 during the week, Minister Feighan was asked to stand in for his colleague which he duly accepted.
Bus cancellations causes annoyance
There were a lot of irate Bus Eireann customers on Wednesday last, including many from Boyle, when two services were cancelled on the Dublin – Sligo – Dublin route. Bus Eireann said the cancellation of the 8am Sligo to Dublin and 13.45 Dublin Sligo Expressway service was due to 'staff absences". The company also said "cancellation notices were placed on our website and on social media. All customers who had pre-booked a ticket at expressway.ie were directly notified of the cancellation by email".
Separately, a glance at the Route 23 section of Bus Eireann's website interestingly does not detail the Boyle stop instead mentioning where the bus stops in Maynooth, Longford, Carrick-on-Shannon and Sligo. Admittedly there is reference to Boyle on the left of the page when you click 'route and stops'.
Back in 2019, Boyletoday.com made contact with the company after a number of viewers complained that the bus was not entering the town late at night. At the time the company said in a statement to this website: "The Regional Operations Manager will circulate a note to all drivers to let them know that we do serve Boyle on the Route 23″.
Calls for 'boycotts' are unhelpful
There were calls during the week on various social media channels, and shared locally here in Boyle, for people to 'boycott forecourt retailers', following a public backlash in the rise of fuel prices at certain establishments.  One has to wonder, do the people who post these statements ever think of the knock on effect of a request to boycott a business, that is most likely implementing a policy and a price that has been dictated to them by head office? If people boycotted forecourts in Boyle – think of the job losses that could occur and the affect this would have on many families. Sometimes it is easy to get caught up in the populace view when emotions (and prices) are running high, but it is always better to think before you type and consider all implications before you repost something on social media like a call to boycott a business.
A proud Boyle man marches in the NYC parade
A Boyle man proudly joined his fellow Irish men in New York yesterday as they took part in the 261st St. Patrick's Day parade in the Big Apple. Hilary Beirne is originally from Rathdiveen on the old Carrick Road in Boyle and is Founding Chairman of New York City's Saint Patrick's Day Foundation and the Chief Administrative Officer (C.A.O.) of the New York St. Patrick's Day Parade. A Science Educator in Westchester County, New York, and a member of the Irish Ad Hoc Committee to Defend the Good Friday Agreement, Hilary serves as a member of the Executive Committee and Advisory Board at Voting rights.ie. and is also a member of the County Roscommon Society of New York and the County Leitrim Society of New York. In recent weeks Hilary was bestowed with yet another honour as Westchester County Board of Legislators in New York declared March 10th as "Hilary T. Beirne Day" as part of its celebration of Irish History and Heritage month in the county. Hilary and his family are fondly remembered in his native Boyle and he is a regular visitor to the area.
Lough Key on film in The Dock
Larrisa O'Grady is recognized as one of Ireland's leading violinists and a member of contemporary music group – Crash Ensemble. During lockdown, Larissa, like many others, became more aware of her own natural habitat and the landscape that surrounded her. A post lockdown residency in Carrick on Shannon led her to Boyle's Lough Key Forest Park which has resulted in her producing a short film on the beautiful Park which will form part of her solo violin performance at The Dock in Carrick on Saturday March 26th at 7pm. Tickets for the event are on sale on www.thedock.ie and via the Dock Box Office on 071 9650828
Don't wash the car just yet!
If you wake up on Saturday and Sunday and see your car covered in some red dust, it won't be your eyes that are playing up after a few late nights, but a sprinkling of Sahara Dust, of all things! It is being predicted that the red Saharan dust cloud will hit Ireland on Saturday and Sunday. Keep a eye out also for some nice sunrises and sunsets due to the dust cloud.
And finally…..!
Two men, Kearney and O'Riordan were looking at a mail order catalogue and admiring the models.
Kearney remarks to O'Riordan, 'Have you seen the beautiful girls in this catalogue?'
O'Riordan replies, 'Yes, they are very beautiful.  And look at the price.'
Kearney says, with wide eyes, 'Wow, they aren't very expensive.  At this price, I'm buying one.'
O'Riordan, smiles and pats him on the back. 'Good idea.  Order one and if she's as beautiful as she is in the catalogue, I will get one too.'
Three weeks later, Kearney, the youngest of the two asks his friend, O'Rordan, 'Did you ever receive the girl you ordered from that catalogue?'
O'Riordan replies with a glint in his eye, 'No, but it shouldn't be long now.  She sent all her clothes yesterday.'