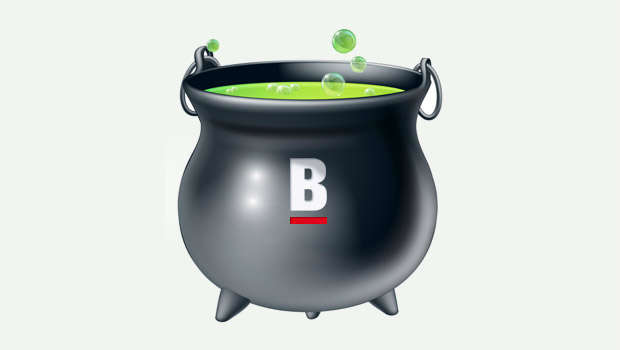 Corporate building and Boyle
It was great to see a group from Google come to Lough Key Forest Park yesterday (Thursday) for some team building. After a session in the Boda Berg they went on a Segway glide around the Park and were reportedly blown away with the beauty of the area. The number of companies using the facilities in the Park for corporate building is growing and it is a relatively untapped market in this area. Most of those who come to Lough Key head back to Dublin after their experience. A corporate package should be drawn up to get them to stay in Kilronan Castle, Cromleach Lodge or our many Boyle based B&B's and eat in town or attend an organised King House banquet like you have in Bunratty. All that is needed is some joined up thinking and astute marketing.
New road to bring new opportunities
It is hoped that the next few weeks will see a positive announcement in relation to funding for the N4 Castlebaldwin to Collooney road project. This blog has written many times before on the benefit an upgraded road would be to Boyle. On completion, Sligo will be a little over 20 minutes from Boyle bringing with it employment opportunities for locals who want to work in the city and residential opportunities for those working in Sligo who want to live in an attractive town like Boyle. While road transport will be closer, time may also now be opportune to look at an early morning and late evening commuter train from Boyle to Sligo. This idea was first mooted in 2000 but met with objection by some retailers in Boyle who felt it would be a way of taking shoppers out of town. Hopefully now, those same retailers in Boyle have risen above such insular views and will see that getting more people living (and spending) in our town while perhaps working elsewhere is the way to move forward.
Are the balloons going up?
In September every year those who were around Boyle in the late eighties throw their thoughts back to the Hot Air Ballooning Championship and the daily question of the time "Are the balloons going up!". The first Ballooning Championship  was held in Boyle in September 1979 when nine balloons gathered to launch from the great lawn in Rockingham. After a break for a few years, in 1989, the balloons came back to the area and remained here for many years more. A hard-working committee ensured sponsorship and free propane gas kept the crews happy but it was indeed hard work and the novelty and sponsorship took it's natural course with the balloons leaving in the mid nineties never to officially come back again. One particular memory relates back to 1992 when Donegal won the All Ireland final and the team travelled part of their journey home by train from Dublin to Sligo. In a gesture of goodwill, the Dublin Ballooning Club inflated their balloon "Plonk" which coincidentally sported the green and gold of Donegal, in the College Field when the train passed. It was a memorable and marvellous sight as the train went by and a great cheer went up for the victorious team. Wouldn't it be great if we could get the balloons to come back once again?
Not long until Christmas
Believe it or not, this day three months, Santa will be on his way back to the North Pole as it will be Christmas morning! And for those who hate the thoughts of the short days and winter evenings, in a little over twelve weeks time the days will start to get longer again!
Time to Popup in Boyle
Thinking of Christmas and the number of vacant premises in Boyle…….perhaps now is the time for budding entrepreneurs to start considering setting up Popup Shops for the festive season. The popup concept is relatively new in Ireland. There are different benefits to popups such as marketing, testing products, locations, or markets, and as a low cost way to start a business. Some pop up shop are seasonal, allowing brands to capture foot traffic without committing to a long term lease. Locally, Drumanilra Farm Shop or Lough Key Farm Shop as it is now known started as a popup last Christmas and is now a well recognised and respected retailer in the town and a prime example of how a popup can succeed.
Imitation is the sincerest form of flattery 
The accolades for Boyletoday.com continue with the website this week being announced as a contestant in the prestigious eir Spider Awards. Established in 1996, the eir Spiders are now in their 20th year making them the longest standing and most prestigious internet awards in Ireland. They reward Irish businesses and community organisations for their creativity and innovation and provide an important opportunity to recognise and showcase online excellence.The eir Spider awards are considered an important benchmark for distinction and excellence in web-based business strategies. Boyletoday.com is also a contestant in the upcoming Blog Ireland Awards for the blog you are presently reading. In addition, having been judged one of the top ten daily websites in Ireland in the Web Awards and a finalist in the SME awards, acknowledges that all the hard work associated with running this website is being recognised nationally. On a local level, one can assume that Boyletoday.com is on the right path with news stories that are sourced by us being carried both electronically and in print soon after appearing on Boyletoday.com. As the old saying goes "imitation is the sincerest form of flattery"!
And finally…!
A woman of a certain age had a heart attack and was taken to the hospital.
While on the emergency recovery table she had a near death experience. Seeing God she asked "Is my time up?"
God said, "No, you have another 43 years, 2 months and 8 days to live.."
Upon recovery, the woman decided to stay in the hospital and have a face-lift, liposuction, breast implants and a tummy tuck.
She even had someone come in and change her hair colour and brighten and whiten her teeth!
Since she had so much more time to live, she figured she might as well make the most of it.
After her last operation, she was released from the hospital.
While crossing the street on her way home, she was killed by an ambulance that was rushing to an emergency.
Arriving in front of God, she demanded:
"What happened? I thought you said I had another 43 years to live? Why didn't you pull me from out of the path of the ambulance?"
God replied: "Sure what did you expect,  I didn't bloody recognise you!"