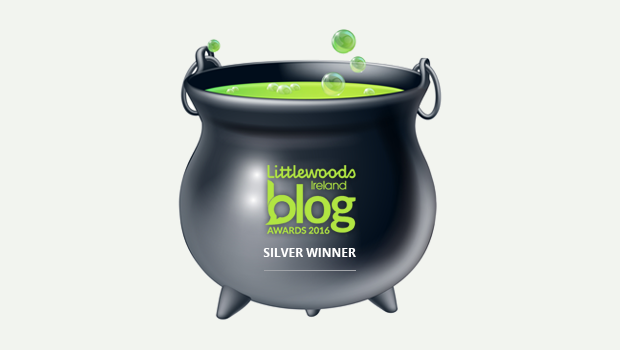 Abbey Park to host Connacht semi final on Sunday
As the senior GAA team move on from last week's defeat to Strokestown, attention now turns to Boyle Intermediate Ladies who take on Charlestown Sarsfields in the Abbey Park on Sunday in the Connacht Semi Final at 1pm. For the players and supporters, it is great to have home advantage and it is hoped a large number of locals will make their way to the Abbey Park on Sunday to support the girls. For those away from home, Patrick's Well and Michael Kerins Construction are kindly facilitating the live streaming of the game which you can access here on Sunday (€10 charge). The game is an all ticket affair and ticket are available here.
Bad parking could hinder emergency vehicles
We have commented many times in this blog on the dangers of cars blocking entrances to the trails on the cycleway in Lough Key Forest Park but here in Boyle town, indiscriminate parking on Tuesday nights around St. Joseph's Hall is also causing a problem. On Tuesday last, there was no way Boyle Fire Brigade would have got past the Hall on their way from their Marian Road base, as cars were abandoned by people attending Bingo. if you are attending Bingo or any other large scale event in the Hall, please be mindful of where and how you park your vehicle so others, (and not only cars) can pass. Likewise, please do not park right in front of the entrances to the cycle paths in Lough Key Forest park as emergency vehicles may need access to the trails.
Boyle man leads London hotel to top award
Congratulations to Boyle native James Clarke whose hotel – Hilton Bankside in London – has been voted 'Luxury City Hotel UK' at the 2022 World Luxury Hotel Awards. James is General Manager at the Hilton Bankside and has guided the hotel to wining this prestigious award for the second year in a row. In 2020 the hotel was named the 'Splendid Best Large Hotel of the Year'. James himself was the recognised last year at the same awards for winning the Hilton EMEA Franchise General Manager of the Year.
No stranger to receiving awards and accolades, in 2019 James was also awarded the Freedom of the City of London. He was also named the "General Manager of the Year for Hilton in Europe, Middle East and Africa" in November 2018. James and his family are regular visitors to his home place on St. Patrick Street in Boyle
A lot happening locally for Halloween
You could be forgiven for thinking that Christmas comes before Halloween nowadays with so many festive decorations currently in the shops, but in reality, this day eight weeks will be the day before Christmas Eve! But before we get the Christmas tree out of the attic, we have to enjoy Halloween and no better place to do so than in Boyle's Lough Key Forest Park and in King House. There is a full line up of events planned for this weekend in both locations. You can find out all that is happening in King House here and Lough Key Forest Park here
God be with the day that the scariest thing that happened in Boyle at Halloween was a walk past the then derelict King House in the hope that you might see the Green Lady!
Don't forget to put the clocks back
This weekend marks the official start of 'winter time'. Don't forget to put your clocks BACK by one hour at 2am Sunday morning. The old saying "Spring Forward Fall Back" is a good way to remember which way to change your clock in winter and summer. The clocks will change again on Sunday March 26th 2023.
Reasons given for low numbers visiting Boyle Abbey
Following last week's piece on Boyle Abbey, we received an email from a viewer on their reasons why there are not larger numbers of visitors to the Abbey. The following is a short extract from the email: "The Visitor Numbers you quote are for 2021, when admission to the site was free. This may explain the increase in numbers over previous years. The figures quoted for other years are a true and accurate representation of the actual numbers of visitors to Boyle Abbey, during those years. There's no need to wonder why other National Monuments/OPW sites have much higher visitor numbers compared to Boyle Abbey; the answer is simple – those sites record more 'Complimentary Visitors', year after year, than Boyle Abbey. 'Complimentary Visitor' numbers, by the way, are largely notional on some sites. Also, those sites have a longer season (why, is anybody's guess), and their own Facebook pages".
Close contact scam doing the rounds again
With Covid cases back on the increase, we were contacted yesterday by a local man who asked us to warn our viewers about a scam text that is currently doing the rounds. The fraudulent text message he received, claimed that he had been identified as a close contact of someone who has Covid-19 and ask for money for a testing kit to be sent to them and for bank details. If you click on the link the scammers request your personal Bank ID number, your date of birth and full name. If you do this, chances are your account will be cleaned out in minutes. Remember, the HSE does not charge the public for Covid-19 related services, including testing, and such texts and/or calls should be ignored.
And finally….!
Two nuns, Sister Catherine and Sister Helen, are traveling through Europe in their car.
They get to Transylvania and are stopped at a traffic light.
Suddenly, out of nowhere, a tiny little Dracula jumps onto the hood of the car and hisses through the windshield.
"Quick, quick!" shouts Sister Catherine. "What shall we do?"
"Turn the windshield wipers on. That will get rid of the abomination," says Sister Helen.
Sister Catherine switches them on, knocking Dracula about, but he clings on and continues hissing at the nuns.
"What shall I do now?" she shouts.
"Switch on the windshield washer. I filled it up with Holy Water at the Vatican ," says Sister Helen.
Sister Catherine turns on the windshield washer.
Dracula screams as the water burns his skin, but he clings on and continues hissing at the nuns.
"Now what?" shouts Sister Catherine.
"Show him your cross," says Sister Helen.
"Now you're talking," says Sister Catherine.
She opens the window and shouts, "Get the **** off the car!"