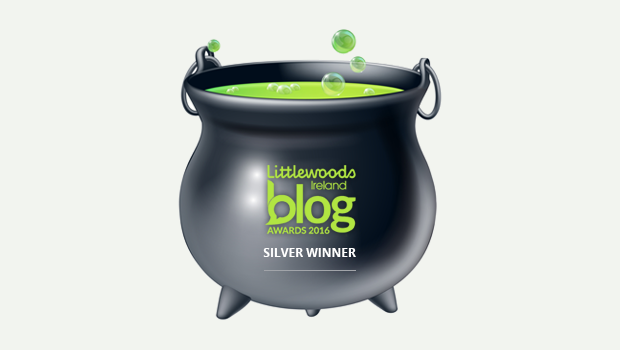 Waterways Ireland mooring guidelines issued
Many local people have often wondered if they can more their boats at the Marina in Boyle or in Lough Key and if so, for how long. This week Waterways Ireland has issued some guidelines for vessel owners as the end of the 'winter mooring period" approaches: "Masters and owners are advised that the winter mooring period ends on Sunday 31 March 2019. Thereafter Navigation Bye-law No. 17(3) applies i.e. vessels should not berth in the same harbour for longer than the statutory period of 5 consecutive days nor more than a total of 7 days in any one month".
A great local resource
One of the great resources we have at our disposal in Boyle is the Una Bhan Tourism facility in the grounds of King House. Nice and quietly the team in Una Bhan go about their business daily promoting Boyle and the surrounding area while at the same time providing a valuable resource to accommodation and tourism providers who are located here. Last week in Boyle the organisation held a briefing session for accommodation providers, informing them of all the plans for the town under Boyle 2040, how to capitalise on Boyle becoming the county's first cycle friendly town and updating them on various tourist attractions and opportunities that exist to attract visitors and to promote their business. Sometimes a group like Una Bhan are taken for granted, but we are very lucky in Boyle to have such an organisation in our midst and Una Bhan are very lucky to have a number of very competent and committed people working within the organisation that makes it such a great resource.
Increasing visitor numbers at Boyle Abbey
Boyle Abbey opened to the public for the summer season on Wednesday last and will remain open every day for the next six months. While the Abbey is one of our prime tourist attractions, unfortunately visitor numbers to the heritage site are not what they should, and indeed could be. The most recent figures to hand (2017) show that Boyle Abbey attracted 7,772 visitors. Compare that to the Rock of Cashel which attracted 376,488 and you will see how far off the mark we are. Joint selling of various local attractions, as initiated by Boyle Town Team will hopefully see an increase this year in visitor numbers at the Abbey but more needs to be done including enticing and providing facilities for tour buses to include the Boyle attractions on their itinerary.
Getting caught on the double
While not related to Boyle, the following true story, via Sligo Leitrim Garda Siochana Facebook page, and is worth republishing for a number of reasons:  " Gardaí from the Roads Policing Unit in Leitrim today conducted a number of multi-agency checkpoints throughout the county alongside Vehicle Inspectors from the Road Safety Authority, Customs Officers and Social Welfare Inspectors. A truck which was stopped at one of these checkpoints. This vehicle was found to be "Dangerous/Defective" by Gardaí and RSA Vehicle Inspectors when it was discovered that one of the wheels had 8 of the 10 wheel nuts dangerously loose. This presents a serious road safety issue. The truck was grounded at scene pending the issue being properly rectified.
A short time later, a colleague of the driver arrived at the scene to assist with the issue. This colleague arrived with no valid tax or insurance displayed on the vehicle. A check of our system confirmed that the tax was approaching 2 years expired. As a result, this vehicle was seized by Gardaí.
However, the truck was allowed to proceed once repaired. A file will be prepared in relation to the truck driver. The van driver faces a number of Fixed Charge Penalty Notices or even a possible court appearance".
A sad few weeks around Boyle
Death notices are something we don't normally comment on here in the Boyle'd Pot, but the sheer number of deaths locally in recent weeks makes the subject topical. Death has no boundaries and has touched both young and old in our town over recent times. The 'Death Notice' section of Boyletoday.com is one of the most visited sections on the website and in the last two weeks alone we have published ten death notices either in Boyle or with a Boyle connection. Let's hope this trend does not continue. We remember with fondness all those who have died in our community at this time.
And finally…..!
A Glasgow man phones a dentist to enquire about the cost for a tooth extraction.
"£85 pounds for an extraction, sir" the dentist replied.
"£85 quid! Huv ye no'got anythin' cheaper?"
"That's the normal charge," said the dentist.
"Whit aboot if ye didnae use any anaesthetic?"
"That's unusual, sir, but I could do it and would knock £15 pounds off."
"Whit aboot if ye used one of your dentist trainees and still without
any anaesthetic?"
"I can't guarantee their professionalism and it'll be painful. But the price could drop by £20 pounds."
"How aboot if ye make it a trainin' session, ave yer student do the extraction with the other students watchin' and learnin?"
"It'll be good for the students", mulled the dentist. "I'll charge you £5 pounds but it will be traumatic."
"Och, now yer talkin' laddie! It's a deal," said the Scotsman. "Can ye confirm an appointment for the wife next Tuesday then?"