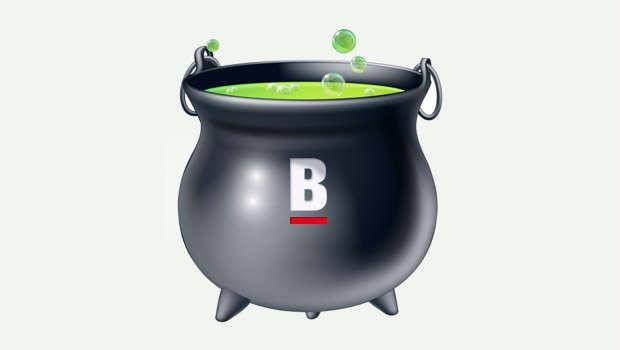 A sense of excitement around Boyle
There is a palpable feeling of excitement around Boyle this week that a positive change could soon be on the cards for the town. At last, after years of speculation and uncertainty, the Royal Hotel right in the town centre of Boyle is going for auction on April 28th. Over the next two weeks there will be lots of speculation as to who will buy the Royal and will it remain a hotel or not, but it is important that throughout the process we remain positive and show total solidarity to any potential new owner of the historic building. The myth that there was a preservation order on the hotel has been put to bed once and for all by a news story here on this website. Remember, ideal speculation will not lead to investor interest. While there are hotels aplenty in other towns in Ireland, Boyle is crying out for such a facility. The idea of building a hotel in the current climate in rural Ireland would be laughed at in other towns but in Boyle, it's a no brainer. A hotel in a town with some of the best tourist attractions in the country is guaranteed to work. Run professionally and marketed to a certain audience, it will be the catalyst for the regeneration of the town centre. While there has been talk of a community led purchase, this will not work. To be a success this development has to be a commercial venture run by business people with a knowledge of making money. On foot of a sale, it is heartening to already hear certain businesses in Boyle talking of reigniting plans that have only been a dream so far, if the hotel reopens. We do not need a 50 bedroom facility, a chic 20 bedroom boutique hotel with function room would do nicely. So for the next two weeks, lets all remain positive and keep the speculation and rumour to ourselves as we await good news on a long awaited hotel in Boyle.
No one else seems to be shouting
The situation at Boyle Garda Station has not changed and reduced hours and redeployment of local Gardai to cover in Castlerea remains in place. But apart from this website, is anyone else shouting for the stations reopening or are the public and business community in Boyle happy with the situation? In Elphin, there were not as happy as we seem to be in Boyle when they had changes made to their Garda Station. The town was without a station from May 2014 to November 2015 but locals applied continual pressure, resulting in a new station being built, a full time Garda designated and this week, news of a full time Sergeant being assigned to the area. The people of Boyle need to continue to pressurise the Garda authorities to get our station open for longer hours and not have our Garda levels in Boyle depleted by members covering for Castlerea station.
Locals inconvenienced by road closure
The anticipated nine month part closure of the N61 Boyle to Tulsk road came into effect during the week. While it has inconvenienced motorists trying to get to the county town and vice versa, spare a thought for the locals in Knockarush and Rathallen who have been greatly affected by the closure as they go about their daily chores. One family has told Boyletoday.com how a simple daily road trip to the 4p's for the school bus has now become a nightmare journey with the local diversions. What was a 5k round trip is now a 20k daily diversion. In addition, there have been complaints of motorists not adhering to the speed limit on the road out from Boyle to the closure, believing there is now less traffic on the road and so no law enforcement in place.
Promoting the Circus in Boyle
The circus has come to town and the trucks and tent make a big impression as one comes out from Boyle at Christ the King junction. All week an advance party have been promoting the circus around town with discounted tickets and novel visual attractions aimed at gaining attention to this weekend's shows. But one promotion that would not have been allowed were Basil Madden still alive would be the placing of posters on electicity poles.Many years ago the late Basil and his ESB colleague Phonsie O'Connor took a dim view to such activities and no sooner were the posters erected on the poles than Basil and Phonsie would have them taken down again. Let's hope the circus gets a large attendance in Boyle and that the promoters bring their posters with them as they leave our town.
The long way to Carrick
Hopefully all the furore about the moving of last Sunday's Roscommon game to Carrick on Shannon has now died down. While it inconvenienced many, it was a blessing in disguise for those from Boyle who only had to travel a short distance down the road to Carrick. On the way to the game last Sunday, one couldn't help but think of the novel way Boyle supporters got to a few Roscommon matches in Pairc Sean back in the eighties – courtesy of Frankie Feighan. Frankie organised Pete Walshe's boat on a number of occasions to bring the Boyle fans from Rockingham to Carrick. The journey took a lot longer than road or rail but the craic was mighty. The drink flowed and the singing started long before the boat left Lough Key – all this at only 11am!. The return journey was less lively, with a delayed departure being the norm with one or two usual suspects forgetting to make their way back to the boat. No mobile phones at the time meant they had to make their own way home. An once back on terra firma, the inevitable always happened – no one had planned how to get back into Boyle!
Something for everyone in Boyle
Last weekend was a busy one in Boyle and here on Boyletoday.com over 140 photographs were uploaded from events between 3pm and 10pm on Friday! The result was one of the highest viewing audiences in the two and a half year history of the website. Thank you to all who logged on and continue to do so. On the outside, it may seem there is not a lot happening around Boyle but one look at the number of events detailed in the Events and News sections of Boyletoday.com will show you that we are a very busy town with a diverse range of activities taking place every day.
And finally….!
A man sends a text to his neighbour:
I am so sorry Bob. I've been riddled with guilt and I have to confess. I have been tapping your wife, day and night when you're not around. In fact, more than you.
I can't get it at home, but that's no excuse. I can no longer live with the guilt and I hope you will accept my sincerest apology with my promise that it won't happen again.
The man, anguished and betrayed, went into his bedroom, grabbed his gun, and without a word, shot his wife and killed her.
A few moments later, a second text came in: Damned autocorrect. Sorry Bob I meant "wifi", not "wife".