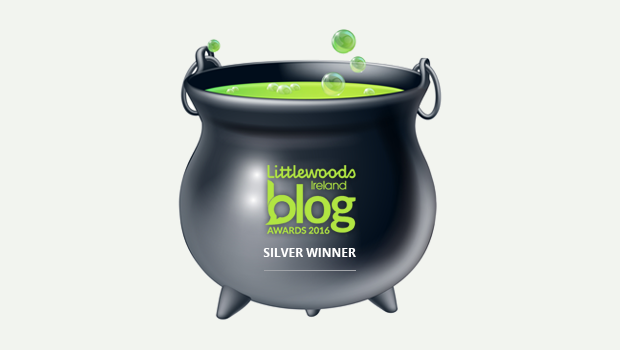 Parking on Elphin Street
A number or viewers have been in touch asking us to highlight the problem of rail users parking on Elphin Street instead of using the train station car park. One person told us of a car sitting outside a front door on the street for 4 weeks when the vehicle owner went abroad for an extended winter break!  From 6am on any given morning you can see a number of cars lined up from HJ Wynne Solicitors to the Dentists or later in Super Valu car park as they avoid the parking fee in what is usually an empty train station car park. Commuter parking on Elphin Street is unfair to the many business and residents who live there. Next think you will find is paid parking being introduced in this area and around town to eliminate this current trend.
Wandering dogs around Boyle
Another item that we have been asked to highlight is the number of domesticated dogs left wandering around Boyle. Once upon a time you only had a family dog if you had a garden large enough to let them play about in and if you brought the dog out town, you did so on a lead. Not so anymore and the town now has a number of dogs roaming freely as if the town is their back garden. This is causing concern to the many who have a fear of dogs and is most likely not helping with another problem that we have to encounter daily here in Boyle – dog poo lying on our footpaths.
'Darkness into Light' takes place Saturday morning
The Darkness into Light walk in Boyle takes place early tomorrow morning. Always an emotional yet enjoyable event, the walk, as the sun rises and the day opens up, brings awareness to mental health issues and the fight against suicide and also remembers loved ones lost to suicide. The Boyle walk will leave the Crescent at 4.15am.
Well done to the hard working voluntary committee on all the effort they have made this past few months in preparation for the walk, and well done also to the many Boyle businesses who have decorated their shop windows for Saturday morning. And a final well done – in advance, to all the participants who are making the effort to leave their warm beds and take part in this event.
In previous years, some participants headed out after the walk to Lough Key Forest Park to hear the Dawn Chorus, while others waited until they completed parkrun before heading back to the 'scratcher' as Paddy Conlon – the great Boyle character of many years ago – always referred to his place of nightly rest!
Boyle's long tradition in Community Games
What could be deemed a 'Right of Passage' for many young people in Boyle and all across Ireland is participation in Community Games. For years Boyle has had a long tradition in Community Games. The town's involvement in the competition goes back to 1973 when a committee was set up with Barry Feely as Chairman, Mary Travers as Secretary and Marie Burke as Treasurer. Other committee members at the time included Sister Rita, Frank Geelan, Padraig Callaghan and Declan Lynagh. Locals who won national titles in Community Games over the years included Michael Cox, David, Raymond and Brendan McLoughlin, Michael Finn, Catherine and Aisling Dolan, Mark Grimes and Ruth Cox along with a number of local teams who won various relay events.
After a break of a few years and the work of an new energetic committee, Community Games is back again in Boyle with the track and field events taking place this evening (Friday 5th) in the Abbey Community College field with registration from 5pm. A full list of events can be found elsewhere on the home page of Boyletoday.com. It would be great to see as many local children as possible come out to the event.
Snippets from around Boyle
The work being done by the Tidy Town group is unprecedented and is already resulting in the town looking all the better which will improve further when some planned power washing and the addition of hanging baskets………..Seeking a new job? Applications closed last week for the position of Chief Executive of Roscommon County Council. Salary €151,856……….There have been a number of sad and untimely deaths around Boyle in the last few days. Sympathy is extended to the family and friends of all the deceased…….A great coup for Kilronan Castle to host the Chief Fire Officers annual conference on Wednesday and Thursday. Some of those in attendance were seen in Boyle over the few days which shows how conferences in our nearest hotel can provide an opportunity for our town……Good luck to the latest club in Boyle – Lough Key Swim Club – who will hold their first open water swim coaching on Tuesday 9th at 6.15pm…….Two weeks ago a number of locals undertook a massive clean up of The Lawn area collecting bags of rubbish and cutting away briars and undertaking weed control. This week, students from ACC did another clean up of this area collecting numerous bags of rubbish. If we are serious about having our town looking good, we need to implement a zero tolerance policy on littering in our town and The Lawn area……..Congratulations to 5th class students in Scoil na nAingeal Naofa who were crowned All Ireland champions in the Irish Schools Drama competition yesterday (Thursday). See story on homepage.
And finally…..x2!
Paddy walks in the local newsagent and one of his shoelaces was undone, so I said, "watch out you don't trip up over your laces, Paddy."
Paddy says, "yeah, it's these bloody instructions."
I said, "what instructions, Paddy?"
Paddy says, "underneath the shoe, it says 'Taiwan'."
A Kerryman gets on a bus and asks the driver how long the trip is from Limerick to Cork. "About 2 hours," says the driver.
"Okay," says the Kerryman "then how long is the trip from Cork to Limerick?"
The irate driver says "It's still about 2 hours. Why'd ye think there'd be a difference?"
"Well," says the Kerryman, "It's only a week between Christmas and New Year's, but it's one hell of a long time between New Year and Christmas!"