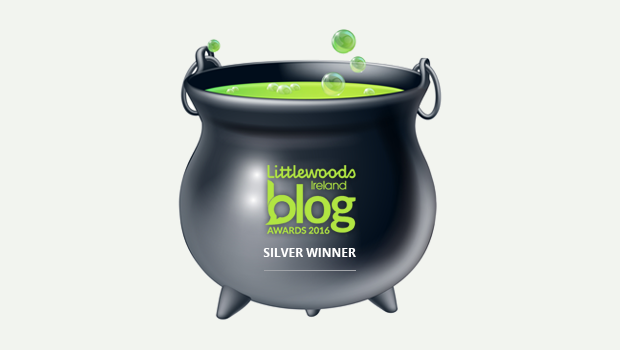 Power outages causing concern locally
Electricity consumers in Boyle are getting slightly concerned at what the winter will bring if recent power outages are anything to go by. In the past few weeks there has been at least three outages in the general Boyle area, the latest on last Wednesday night/Thursday morning. While the outages have only lasted an hour at most, the loss of power for any length of time can cause major problems for businesses and indeed households. Earlier this year, Minister for the Environment Eamonn Ryan said the he 'cannot be certain' that there will be no blackouts this winter due to energy shortages. Hopefully what we are witnessing in Boyle will is not a sign of what is to come this winter.
Boyle funding announcement did not tell the full story
There was more good news for Boyle on Wednesday last with details announced of €60,000 in funding to refurbish the toilet block at Doon Shore and funding also to 'maintain and upgrade the cycle way from Lough Key to Boyle'. This part of the official announcement is somewhat misleading as it is planned that the monies for the cycleway are due to be mainly spent on the upgrade of the area outside the 2nd gate lodge of Rockingham. An application for this work was submitted by Boyle Town Team back in March and it included the cutting back of the overgrown grass and briars around the 2nd gate lodge and the replanting of the area with new grass, flowers and shrubbery and the installation of picnic benches for those using the cycleway . This work will most likely now take place in early 2023 subject to letters of offer, etc. The latest round of funding does not include the refurbishment of the gate lodge which it is understood may form a separate application.
The Doon Shore toilet block upgrade will also be welcomed and the recent work at this popular amenity has come in for favourable comment, with many wondering in recent weeks why the toilet block had been left as it was. Now you know why – it was waiting on funding to come through!
Well done to Roscommon County Council, Boyle Town Team, Minister Feighan and Minister Humphreys who worked together on getting these projects across the line for Boyle.
Back to the Boyle tunnels
Recent posts here in the Boyle'd Pot in relation to the 'Boyle Tunnels' are generating a lot of comment locally with another viewer contacting us to advise of a tunnel opposite the entrance to SuperValu shopping centre. The viewer said they saw the tunnel during road works at that location a few years ago and remarked it had an oval shape with stone wall finish. It is assumed this tunnel is the continuation of the tunnel referred to by another viewer that originated at the railway line further up Elphin Street. One wonders does this tunnel go down town to connect with the one at the rear of Main Street?
N61 road closure from Monday
Motorists travelling to or from Roscommon/Athlone next week are advised to give themselves extra time as a 12 day road closure of a section of the busy N61 comes into place from Monday. The closure, for emergency resurfacing works, will take place from Tulsk Cross to the Fourmilehouse junction with diversions via the N5 and R368. Motorists can expect delays!
Boyle Buzzards are a regular sight around the town
Anyone with an interest in ornithology, or indeed nature in general, may have seen or heard the large Buzzards that regular orbit Boyle and the surrounding area. They are nesting on the outskirts of the town and the exact location is not being reveled as there are some professions who would take great pleasure in ensuring these protected birds of prey are no longer with us. The Buzzards have been visible in recent weeks when meadows have been cut and their diet of small mammals, birds, rabbits, insects, earthworms and amphibians have become more visible. The birds have a loud mewing call which it uses mainly in flight and have a wingspan of 1.4m. If you hear their distant call, look up and you will see the pair circling over head at height.
Sandwiched between two potential UNESCO sites
A recent piece of news most likely went over many peoples heads in Boyle as it does not directly affect the town, but if it were to happen, Boyle would most definitely benefit from it's geographically location. Rathcroghan outside Tulsk and the Passage Tombs in County Sligo, including Carrowkeel outside Castlebaldwin, have both been included on the tentative list of UNESCO World Heritage sites. The Tentative List is an inventory of natural and cultural heritage sites that may have potential to demonstrate Outstanding Universal Value and are therefore considered suitable for nomination to the World Heritage List. Were both places, or indeed one of them to get UNESCO status, the benefit from a tourism perspective for the area would be huge. Currently Sceilg Mhichil and Bru na Boinne are the only two Irish locations on the list.
And finally….!
A Swiss man, on holiday in Dublin, needed directions.
He was standing outside Davy Byrne's pub when he saw two youths walking by so he stops them and asks: 'Entschuldigung, koennen Sie Deutsch sprechen?'
The two lads look at each other blankly and stare back at him.
'Excusez-moi, parlez vous Français?' He tries.
The two continue to stare.
'Parlare Italiano?' Still absolutely no response from the two lads.
'Hablan ustedes Espanol?' The Dublin lads remain totally silent.
The Swiss guy walks off extremely disappointed and downhearted that he had not been understood.
One of the boys turns to the second and says, 'Y'know, maybe we should learn a foreign language!'
'Why?' says the youth, 'That fella knew four languages, and it didn't do him any good!