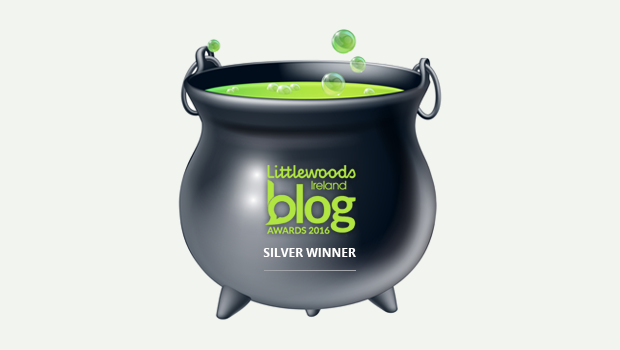 The 'Old Chestnut' comes to the fore once again
There was a great air of excitement and positivity around the Spool Factory on Monday evening last at the Taste of Boyle/Taste the Island food tourism networking event. Those in attendance, including representatives from Failte Ireland, were loud in their praise for all that is happening in Boyle and the opportunities that exist for those who are eager to tap into the growth that this town will experience over the next few years. During the question and answer session the old chestnut of "when will we get a hotel for Boyle" was asked. The response from the floor was that we should not remain hung up on when will we get a hotel but concentrate instead on what we currently have and the hotel will follow. While we all agree that a hotel would be great for Boyle, we must remember it is not an entitlement that Boyle should have a hotel and a hotel in this town will only happen when it is commercially viable to build one. What we need to do now, and what the civic bodies are currently doing, is establishing suitable conditions that make it economically viable for someone to build a hotel. It is a long road but we are nearly there.
Need increases for CCTV system
There would seem to be a general consensus locally that Boyle needs a CCTV system. A recent poll here on Boyletoday.com confirmed that, with 73% of respondents saying a system is required. The system in neighbouring Carrick on Shannon recently came into its own when it detected three Dublin based criminals who had committed burglaries in Sligo and Manorhamilton. More recently it helped identify a man allegedly involved in an altercation with another in the Leitrim town while brandishing what appeared to be a machete.
Two weeks ago a burglary was committed in Collooney and later in the morning another took place in Roscommon. While there may be no connection between either crime, one could contend that if there was, then the car involved would have passed through Boyle and could have been identified on a CCTV system with ANPR (Automatic Number Plate Recognition). We urgently need to increase our efforts to have a CCTV system installed  in Boyle.
Overcrowding on Dublin – Sligo rail line
Those who travelled to Dublin by rail last Sunday from this area to attend the All Ireland final were left irate on the return journey as overcrowding and cramped conditions prevailed with no extra train added to the route for the busy day. Brian Carroll, who is vice chairperson of Roscommon GAA took the matter up with Irish Rail on Twitter. Brian, like many others, was concerned at the situation and wondered why there was no extra train laid on for the football followers. Irish rail's answer was that "there was a 17.34hrs service from Drumcondra to Longford" to which Brian replied "long walk from Longford to Sligo".
It would seem once again we are forgotten about down here in the North West. Hopefully irish Rail will recognise the fact that there are football followers between Longford and Sligo who deserve the same treatment as other rail users when it comes to having additional train services on All Ireland match day(s)
Great Boyle assistance with Triathlon
Last Sunday's Triathlon was a great spectacle and tremendous success in no small way due to the assistance of many from Boyle. Indeed it is doubtful the event could have been held were it not for the large number of volunteers from Boyle Athletic club who manned the run course of the Triathlon. In addition, members of Curlieu Wheelers cycling club from Boyle also assisted on the cycle leg. One lady who competed in the event and went unnoticed by many was 'RTE weather girl' Joanna Donnelly. Joanna tweeted on Sunday night "It's a really super run event. So smooth and easy. And everyone is so friendly. Only thing I can't figure out is how you made the ENTIRE route uphill. Even the feckin swim felt uphill".
And finally….!
A young girl walks into a supermarket and on her way round she sees stacking washing powder boxes on the shelves was the bloke who had his wicked way with her the previous evening after they had met in a pub.
"You lying toad" she yells" last night you told me you were stunt pilot"
"No" he says "I told you I was a member of the Ariel display team"