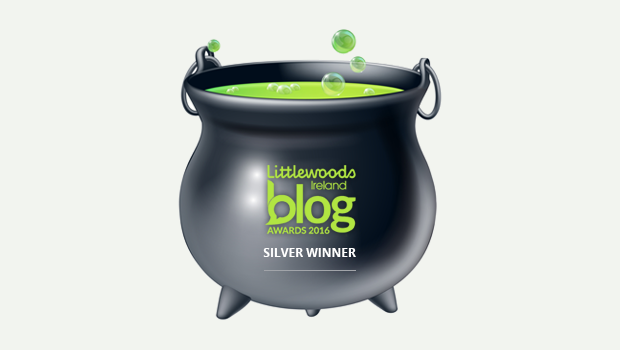 A different approach to the Christmas Shopping debate
In the run up to Christmas there will be calls left, right and centre to shop local. And if a local happens to meet another Boyle person in a shop in Carrick, Sligo, Dublin or indeed Enniskillen they will usually duck for cover, but should that be the case? Not at all, as it is totally a personal choice how and where you spend your hard earned money. But do try and think of Boyle first and ask can you get that same product in your home town before travelling elsewhere. A day away with a bit of shopping thrown in is perfectly normal for many families around this time of year. But perhaps a different approach needs to be taken towards shopping in Boyle at Christmas. Those who believe we should do every bit of business and socialising in our town should instead use their efforts to try and get day trippers from other towns to come to Boyle. Emphasis should be placed on informing the visitors of our free parking, friendly staff with years of experience and wide range of restaurants and bars that are comfortable with no annoying parties at weekends. A big push should also be made on social media to promote Boyle this Christmas as social media is free and the way forward, unlike old traditional newspaper advertising –  which is a media as many know, that traditionally loses circulation and readership by up to a half in the weeks leading up to and after Christmas.
Mary and Damien in Volunteer Awards
Good luck to Mary Clifford and Damien Regan from Boyle who are finalists in tonight's County Roscommon Volunteer of the Year Awards. The awards ceremony will take place in Kilbride Community Centre with Minister of State Sean Kyne being the guest of honour. The awards are organised by members of Roscommon Volunteering Information Services Steering Committee and Roscommon LEADER Partnership.
Boyle is 'ahead of the possy'
A recent report from the Society of Chartered Surveyors Ireland on the demise of small rural towns made some interesting suggestions for the survival of such towns – suggestions that Boyle has thankfully already implemented. The report calls for "the establishment of an Irish towns partnership – to provide local leadership and help fill the void left by the dissolution of town councils – as well as a proactive approach to restoring buildings to residential use and tackling the problem of vacant buildings". Here in Boyle we have our 'Town Partnership' – The Town Team who have been the instigators of the Boyle 2040 plan and the joint applicants for funding, which has seen over €800k in aid allocated this year alone for Boyle. The inclusion of the town in the pilot residential occupancy scheme will also address the reports recommendation on dealing with 'restoring buildings to residential use'. A restriction on out-of-town shopping centres was something also mentioned in the report and this was among the items that got special mentioned at the Boyle 2040 launch with a plan for any such development here to take place within the general town centre. Thankfully it looks like Boyle is 'ahead of the possy' and planning well for the town's regeneration.
Local misinformation on national TV
When dealing with the decline of rural towns, one has to deal with facts. And facts were not to the fore when Architect and 'Home of the Year' Judge Hugh Wallace appeared on Wednesday night's 'The Tonight Show' on TV3, or Virgin Media as it is now called. Strangely, Mr Wallace took the example of Boyle to highlight the decline of rural towns and commented that Boyle had been 'decimated' and that the 'Royal Hotel had burned down years ago and was left sitting for a decade' . He also said he 'Can't get from Boyle to Mullingar as there was no trains'. These comments are untrue. It is bad enough having some commentators in Boyle reporting misinformation and untruths without having high profile TV personalities doing likewise. Yes, the Royal has been left ideal for a number of years but not because it burned down but because there were many other complicated reasons hindering it's resurgence. And we have eight trains every day for the likes of Mr Wallace to get to Mullingar.  As the Roscommon Co Manger said at the launch of Boyle 2040 ""I will deal with criticism based on fact. What I will not deal with is negativity based on rumour." What we now need to do is stop moaning on about the past based, on some occasion, with misinformation, but look to the future  – which is now brighter than it has ever been for our town.
Changes needed to Boyle N4 junctions
Well done to the residents of the Ardcarne and Cootehall areas who have succeeded in getting TII to fund the provision of right hand lanes at both the Cootehall and Eastersnow junctions on the N4. Perhaps the TII might also now consider something similar at the N4 approach from Carrick to Boyle at Kilbryan. There is plenty of space for a slip road there which might make it a less dangerous junction. Further north at Tawnytaskin, some form of warning lights or traffic calming is needed at the turnoff into Boyle from Sligo. As cars indicate to turn right into town, others speed down the N4 hill and on occasion do not see the build up of cars waiting to turn right until the last minute. People power got TII to take action in Ardcarne. The same may be needed for the two Boyle junctions.
And finally….!
A routine police patrol was parked outside a bar.
After last call, the officer noticed a man leaving the bar so apparently intoxicated that he could barely walk.
The man stumbled around the parking lot for a few minutes, with the officer quietly observing.
After what seemed an eternity, in which he tried his keys on five different vehicles, the man managed to find his car and fall into it.
He sat there for a few minutes as a number of other patrons left the bar and drove off.
Finally he started the car, switched the wipers on and off; it was a fine, dry summer night, flicked the blinkers on and off a couple of times, honked the horn and then switched on the lights.
He moved the vehicle forward a few inches, reversed a little, and then remained still for a few more minutes as some more of the other patrons' vehicles left.
At last, when his was the only car left in the parking lot, he pulled out and drove slowly down the road.
The police officer, having waited patiently all this time, now started up his patrol car, put on the flashing lights, and promptly pulled the man over and administered a breathalyzer test.
To his amazement, the breathalyzer indicated no evidence that the man had consumed any alcohol at all!
Dumbfounded, the officer said, "I'll have to ask you to accompany me to the police station. This breathalyzer equipment must be broken."
"I doubt it," declared the man with pride.
"Tonight I'm the designated decoy".