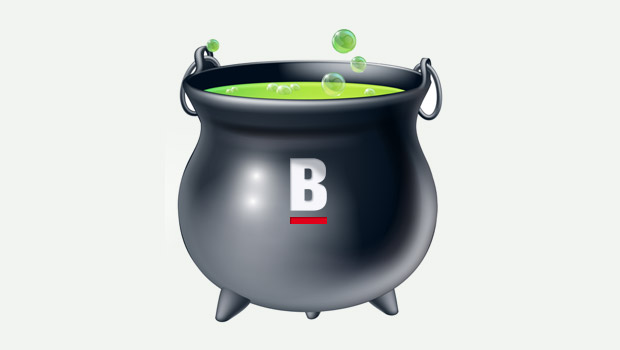 ATM Woes Again
Yet again money was in short supply this week with no active ATM's in the town. The main machine outside the Bank of Ireland was out of action from last Monday until yesterday (Thursday) morning while it is reported that the ATM's in Supervalu, Motor Works, Centra and Bank of Ireland were not functioning for periods last Saturday and at one period all four were allegedly not working, thus leaving the town and in particular shoppers without money. In fairness the chances of all four going down simultaneously is very slim. Recently a news item was carried on this website about the ATM being stolen in Tubbercurry prompting one reader to comment that they don't believe the ATM at the Bank in Boyle will ever be robbed as it is constantly out of money!
County Managers Retirement
News this week that the Roscommon County Manager Frank Dawson is to retire on June 2nd is a sad day for Boyle. Mr. Dawson, during his tenure, took a keen interest in the town and in particular King House which he was anxious to see having a great integration among the community. He was one of the more approachable County Managers and a regular visitor to Boyle. Let's hope Mr. Dawson's successor views Boyle with the same importance as he did.
Getting Businesses into Boyle
An interesting iniative has been earmarked for Carlow which could work here in Boyle. Under a scheme drawn up with backing from the County Enterprise Board and endorsed by jobs Minister Richard Bruton, a €130,000 investment package has been announced which includes getting up to 5% off commercial rates and a grant to cover the cost of fitting out or improving a vacant property. There were  other incentives announced too which will go towards getting new business people to set up in the town. This could work in Boyle if the powers that be sat around a table. How about a year free rent for new businesses, a database of vacant properties to be drawn up and matched to potential tenants and will it may sound unfair, a drive to poach shops and businesses from other towns with the new incentives in place. All that's needed is forward thinking and a bit of a push and the commercial life of Boyle could be regenerated.
Sled Dog Racing Support
Last weekend saw a novel event come to our Park with Sled Dog Racing taking place on Saturday and Sunday. Saturday morning was cold and wet and maybe that was the reason there was only a handful of local spectators out to see/support the racing. Granted more came on Sunday but lack of support from the public will not help bring high value events like this back to our town. While this website published information and photographs of the weekend, there was a noted lack of publicity in other local media in particular.  Westport based Irish TV.ie were there to cover the racing and they did interview Alan Cooney from Cooney Nissan but there were very few local business hoardings up in the Park on the weekend. The town needs to encompass opportunities like these, as remember there are towns not a million miles away that would gladly welcome and support high profile events like the one last weekend.
One Boyle Candidate for Local Elections
The majority of the selection conventions for next May's local elections are now nearly completed. (The Labour Convention is scheduled for 14th). Last week it was the turn of Fine Gael which seen Liam Callaghan, Gerry Garvey and Charlie Hopkins selected. Sitting Boyle Councillor Ernie Keenan did not put his name forward so now there is no Fine Gael candidate from the town standing for election next May. In Fianna Fail, one candidate form the town will be on the ballot paper –  John Cummins, with Cootehall's Rachel Doherty, Fairymount's Aidan Sampey  and Strokestown's Eugene Murphy also selected. There is talk that Fine Gael will add a well known Boyle name to the ticket – similar to how Eugene Murphy was added. Speculation has already begun asto who that person will be.
Flooding in Boyle
So far, we haven't faired too bad in Boyle in relation to the flooding crisis, but reading Wednesday's Irish Independent one would think the opposite. An article on top right of page 5 with a picture of the Boyle river at the town bridge stated "Boyle has born the brunt of 10 serious floods since 1996 at a number of locations across the town". While the statement is probably factually correct, we do not really suffer flooding in the town considering the river runs through Boyle. Sensationalised publicity like this is not helping the town. Why Boyle was one of four towns chosen to be featured in the article along with Kenmare in Kerry, Enniscorthy in Wexford and Raphoe in Donegal is a mystery, especially when there was no mention of Carrick-on-Shannon or Athlone who flood yearly.
Train Overcrowding
Will there have to be an accident before Irish Rail deal with the overcrowding problems, predominantly on Friday and Sunday on the Dublin – Sligo rail line? Last Sunday evening in particular was very bad with passengers allegedly not able to board the "up" train at Mullingar such was the volume of people on the train – both sitting and standing. It seems there has been a review of the number of carriages used at various times of the day on the line, but that review does not seem to have taken into account the volume of students who use the train on Friday and Sunday evening. It is not good enough.
And Finally…..!
A man is sitting at a bar enjoying a drink when an exceptionally gorgeous young woman enters. The man can't stop staring at her.
The young woman notices this and walks directly toward him. Before he could offer his apologies for being so rude, the young woman says to the man, "I'll be your girlfriend for tonight for €100, with one condition."
Flabbergasted, the man asks what the condition is.
The young woman replies, "You have to tell me what you want me to do for you tonight in just three words."
The man considers her proposition for a moment, withdraws his wallet from his pocket, and hands the woman five €20 notes.
He looks deeply into her eyes and slowly says, "Paint… my… house."