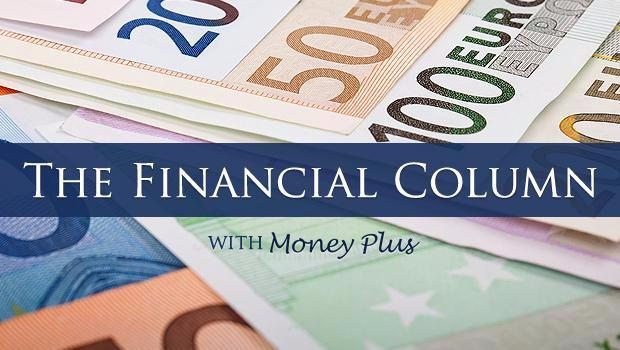 Welcome to the Financial Column in association with award winning financial services company Money Plus, Bridge Street, Boyle.
Financial Planning – General Introduction.
As financial advisers we recommend that clients should have a robust and dynamic financial plan in place to help achieve their financial objectives. This plane should be reviewed on a regular basis and updated to take account of changes to your circumstances over time.
So, in this week's article, we thought it might be opportune to give a general outline on putting together a personal financial plan and some of the issues which you may wish to include in this.
As a starting point you we'll start with a brief introduction to planning your finances:
⦁ why you should have a financial plan and the potential benefits,
⦁ factors which you should consider, and
⦁ the need to update and review this on an ongoing basis.
One of the most straightforward approaches to developing a personal finance plan is to use the different life cycle stages as a template and adapting this to your objectives and priorities depending on what stage you are at in your life cycle.
What are the benefits of having a Financial Plan?
Financial needs continually change throughout your lifetime. While we may have broadly similar paths during our life, different factors will influence our individual circumstances. One of the most important reasons for financial planning is to help avoid financial difficulties. Having clear financial goals incorporated into a plan, can assist you in reaching the standard of living you desire.
Where do you start?
Review your existing financial circumstances:
⦁ Your current household income and expenditure including your regular monthly expenses and payments to determine your essential expenses and discretionary income.
⦁ List your assets and liabilities – deposits, savings, property, investments, loans.
⦁ Identify your financial goals and how these relate to your current situation and lifestyle.
⦁ Identify your priorities – do I need to protect my family, income, health insurance, provide for education, retirement planning etc.
Putting a personal financial plan together involves time and effort and there is no reason why you can't do this yourself.
However, in our experience most people tend to shy away from doing this. In addition there may be important financial issues which you may overlook. This is why we believe it's well worthwhile to consult an experienced professional financial adviser such as Money Plus who can help give you direction, challenge your thinking and work with you on an ongoing basis.
In this regard please consult Belinda McCauley at Money Plus, your local independent financial broker. Belinda and her colleagues at Money Plus, Bridge St, Boyle would be delighted to assist you in putting together your personal financial plan. Belinda can be contacted at 071-9194000/ 086-7847827 or by email: [email protected]