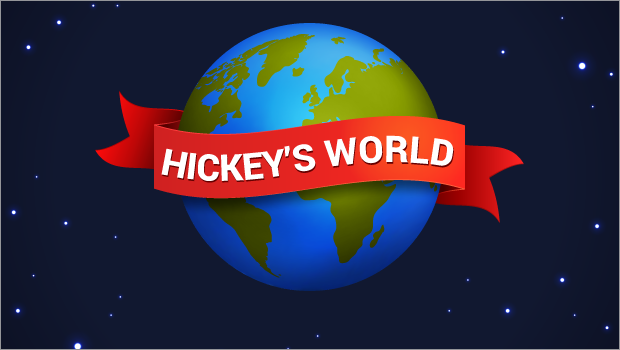 I have been collecting Jobseekers Benefit for over six months now. How did I feel? A was embarrassed and somewhat awkward the first time I joined the queue at the Post Office, because they know me there. I wasn't there to buy stamps, or post a parcel – this was me collecting what used to be called 'the dole'.
After four decades-plus of working, and for the first time in my life, I was one of the hundreds of thousands of unemployed who depend on the State for cash. And €188 a week is not a lot of money when you have bills to pay, your oil heating is running low  in the middle of a cold snap, and the cost of things you used to take for granted – lunch here, a snack there, even cigars (yes, I went back on them a few months ago) add up. The cost of public transport is high and inhibiting for someone on such a small income.
But that's life. The cigars will go out the window now – they're just too expensive. I have two feet, so if the weather is fine I can always stroll down to the centre of Ballincollig or the Regional Park, a fantastic place for a decent walk.  In fact, I went for a stroll earlier and all was well until I was caught in a shower on the way back. Still, good fresh air costs nothing.
My love of reading has returned in earnest, and I'm surprised at how little television I watch. I guess the books have me totally hooked.
Talking in the abstract about redundancy is one thing, experiencing it is something else. I was a bit wobbly the first week, unsure of myself and lacking a little confidence, something which followed me into the early part of the following week, but I'm over it now. As someone who went through the same experience as me said, "give yourself time." He was right. Anyway, I'm feeling a lot more content and optimistic and intend to stay that way.
I try to write a blog post at least once a week and so far the effort has proved rewarding, not just in terms of more views, but also because more people are engaging with me. I haven't quite got back to Twitter in the way I would like, but that will come. I'm still finding my feet in the post-Irish Examiner world!
i started writing that book I have always said I'd put to paper, so that's a positive. I am also looking at opportunities in terms of paid writing and seeking work. Applying for jobs is a new experience. I'm afraid the CV wasn't the best, until my son Daire made some excellent suggestions. If any of you have ideas, or want to throw me some work, then feel free to contact me. I would welcome your thoughts, and if you'd like to meet up and discuss them I'm available for a coffee or lunch – if you can travel to Cork!
Meantime, I have finished Stefan Zweig's The World of Yesterday, and a wonderful book sent to me by Tanya Schleich, Maureen Fox: An Extraordinary Woman. Maureen worked in the then Cork Examiner for many years and I had the pleasure of knowing her and even editing her copy occasionally. More about that book in an upcoming blog. Oh, and I'm now working my way through Alastair Cooke's America and A M Homes' May We Be Forgiven, a zany but enthralling novel.
I also managed to put on the dishwasher (supreme effort required there) and hoover the place. What an amazing guy I am.
Tom Hickey is a former chief sub editor at the Irish Examiner. He was burned as a child and blogs about his life and facial disfigurement at hickeysworld.com Subjects he tackles include everything from travel to his family, and coping with facial disfigurement.