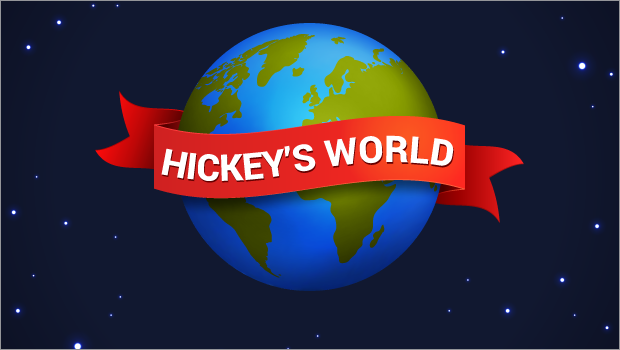 I've never kissed Bono, but my friend Mareike has. Here she is with the great man in a photo taken almost 20 years ago. They look like a couple, as several people – including myself – pointed out, and not rock star and fan.
Mareike lives in Germany now, happily married with two lovely girls. She lived in Ireland for a couple of spells, and often comes back for visits. Apart from her obsession with <em>Friends</em>, she loves U2, absolutely adores their music. How much? Well, she was one of the lucky ones to buy a ticket for one of their Dublin concerts in November. Not content with that she also has tickets for their two October concerts in Cologne!
Here's a list of the U2 gigs she has been to:
1992 – Zoo TV, Dortmund, Westfalenhalle
1993, Zooropa, Köln, Müngersdorfer Stadion
1997, Popmart, Köln, Butzweiler Hof
1997, Popmart, Hannover, Expo-Gelände
2001, Elevation, Köln, KölnArena
2001, Elevation, Slane Castle, Co. Meath
2005, Vertigo, Croke Park, Dublin
2009, 360°, Croke Park, Dublin
2009, 360°, Gelsenkirchen, VeltinsArena
2010, 360°, Hannover, AWD Stadium
She was also lucky enough to see U2 perform a mini radio concert with Songs of Innocence in Oberhausen last year. There she got to ask Bono a question, and afterwards, as she told me in awe, Bono came up to her and chatted because he recognised her accent had a certain Irish lilt. Wow!
So, I asked her yesterday, how did you first hear U2 and what was that first song? "My friend Maren gave me a mixed U2 tape, in 1989, because she wanted me to come along to one of the When Love Comes to Town concerts. I listened to it only after the concert, but had no interest in them. That was a huge mistake, the music hit me right in the heart. I fell in love with the lyrics, the music, the songs, the band as a group (not just Bono). I was fascinated by their story and still am: four guys, re-inventing themselves all the time, it's fascinating.
"So, anyway, the song I first loved was 'All I Want Is You', and because it's so damn long, it didn't fit onto the tape completely. So I had to buy the single. And then I bought the whole album, <em>Rattle &amp; Hum.</em> And the rest is history.
"I always say that it doesn't matter how many concerts of one particular tour you go and see – it's the emotions that make you a fan, not money or spare holidays. I don't list those dates in my emails or wear them on shirts all the time. Special nights I am proud of, like Slane Castle the night after Bono's dad died, or the tiny gig last year when I got to talk to them. I describe the feeling their music triggers inside me as a "heart orgasm" – it fills me with so much happiness and joy and emotions, it's incredible."
Heart orgasm? That's probably not the way I'd put it, but I know what she means.
Music was one of my great escapes when trying to find some way of coping with the trauma of living with facial disfigurement. I could lose myself for hours and forget the past and my worries about the future by playing records by the latest band or singer whose songs captivated me, and over the years I accumulated around 400 albums.
Steely Dan, David Bowie, Stevie Wonder, The Eagles, Jackson Browne, Led Zeppelin, Pink Floyd, Yes, Talking Heads, were just some whose music featured strongly in my collection. My purchases were sometimes dictated by hearing several tracks from an album show on radio, or maybe reading articles and reviews in Melody Maker or New Music Express. But occasionally I would be blown away by an amazing song, like 'Roxanne' by The Police, for example. That would be enough to convince me to rush out and buy the album. Unfortunately, in the case of The Police, they had great singles but poor albums.
The first time I heard 'I Will Follow' I didn't catch the name of the band, but the song made me sit up. A day later I heard it again. Ah, U2. An Irish band! I ran out – ok, walked – to town and got myself a copy of the album Boy and played it nonstop for hours. I played it every chance I got. I didn't think of my face, or how desperately lonely I was. I just immersed myself in the music.
As U2 gradually became a supergroup and their latest albums joined my collection I was still dealing with my own demons. I battled a deep inner hurt that I now recognise as depression and eventually I met my wife Trish. U2 were beside me, each new album filling me with a special thrill. And yet I never went to any of their concerts. Not that I didn't want to, but for many years after I married I couldn't face crowds, at least not the thousands you encounter at concerts. I still felt people were staring at me and pointing, saying things behind my back. So I didn't go.
As my kids grew older Daire showed a great interest in music and for a time reviewed music for a website. Although it was unpaid work, there was one big advantage – he got free tickets to festivals with backstage passes. So when U2 came to Slane he was over the moon. Free tickets and that amazing backstage pass were offered. But to his horror we refused to let him go. It was 2001 and he was just 16. I didn't like the idea of him going to Slane on his own so Trish and I stuck to our guns. It's been thrown in my face ever since!
Little did he realise that as co-founder with the Web Summit he would meet Bono anyway, but that was in the future.
Of course tickets for U2's concerts in Dublin and Belfast went on sale yesterday, but being unemployed you have to make difficult choices about spending. So I wasn't one of those lucky fans who managed to get their hands on tickets.
I was thinking about my bad luck when Daire called me asking if I had seen his latest tweet. And there it was boasting he had bought two tickets for a U2  concert in Dublin. My birthday is just around the corner so I perked up in expectation, asking if the second ticket was for me.
His response? "Remember the time you wouldn't let me go to see U2 in Slane?" Will I ever live that down?
Ah well, some day I might get to see them. I hope you're reading this Bono?