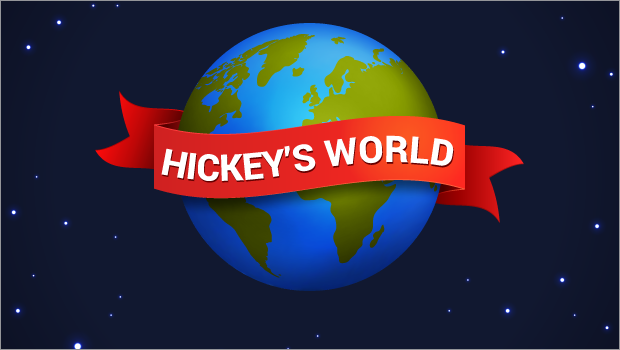 I last saw Mac a couple of months ago when we stayed with Trish's first cousin Grace on her farm outside Dundalk. It was my first time ever feeling sorry for the boxer, now nine years old and a shadow of his former self.
On the first evening it was obvious he wasn't well. He lay down in the kitchen completely docile, his head seeking the coolness of the stone floor rather than the blanket. It was hard not to feel sympathy for his plight as he rested there uncomplainingly, his sad eyes gazing at us almost imploringly. This wasn't the lively Mac we had come to know. He never moved while we chatted away in the adjoining room, and before we went to bed we looked in on him. He was the picture of misery as you can see in this picture..
The following day we got up and were delighted to find Mac was back to a semblance of his former self, and had gone out with Grace to inspect the cows. Later that morning we donned boots and headed off with Grace and Mac to see the herd, and it was then we realised poor Mac was struggling. One minute he was bounding around the fields, the next he threw his body on the grass, stretching his head out and just lay there quite still. Poor thing. A few minutes later, episode over, he got up and ran around like a two-year-old. It was quite obvious Mac was having heart problems, or so sister-in-law Margaret assured us.
Last night we got a phone call to say Mac had died on September 2, his heart having finally given up. Poor Grace had been too upset to call Margaret to tell her, but I chatted to Grace this morning to pass on my regards and to reflect on Mac's short life.
I'm not a fan of boxers. I remember one that lived in my parent's estate and was let loose to snarl and bark at everyone who passed by. Locals lived in fear of this animal whose owner didn't seem bothered that he was allowed to prowl the estate on his own. It got so bad I used to have to walk my grandmother to the bus stop just in case 'man's best friend' was on sentry duty.
My first introduction to Mac wasn't the friendliest either. We called into the farm one day and there was young Mac in the courtyard waiting for us. As soon as I stepped out of the car he bounded over and jumped up and put his front paws on my chest. I tell you, those paws left scratches that were still there weeks later. It's safe to say Mac and I were not the best of mates after that, especially when I discovered he had also left some scratches on our car.
Boxers are exactly what they say on the tin. They have a pugilistic countenance, a face that is intimidating and massive upper body strength. Like most dogs, they're pretty excitable and exuberant. Mac was all that and more. For Grace and her mother, Betty – who died earlier this year – he was a companion and protector, something I learned to appreciate over time. They loved him unconditionally, even when Betty made the mistake one day of telling Mac she was taking him for a walk. He was so excited he knocked her down and broke her leg. She forgave him.
Back when I was a teenager we had a little terrier called Sparky. He was a lovely dog, and we often took him for walks. He took to following us whenever we went out, which was fine sometimes, but not always. This one day Sparky began to tag along, but I was going off playing football and didn't want him, so I shooed him back. A couple of hours later I returned home to find my brother John and sister Lorraine in tears. Poor Sparky had been knocked down and killed by a bus, his habit of chasing traffic ending in disaster. I'll admit I shed a few tears too, but it wasn't long before we had a new pet, Princess.
Princess was also a terrier and again we fell madly in love with her. Unfortunately, we never had her neutered, so she found herself pregnant and in time along came several pups. We knew Princess hadn't been well, but hadn't realised she had a fatal disease. Tragically, so did the pups, and all of them had to be put down. I never really got over that experience.
Over time Mac and I got to know each other a little better. We didn't exactly sign an armistice, but we settled into a certain acceptance of each other. Heck, I even started patting him. Whenever we called, if he was in the courtyard, he would restrain himself from jumping up, but come close enough for me to rub his head.
I'm glad to say Grace is actively seeking a replacement for Mac, preferably a big dog. I hope she finds a new companion, except this time let's hope he leaves our car alone and doesn't jump up on me. And if there is a dog Heaven I hope Mac is up there snacking on some tasty bones – so long as they're not mine!