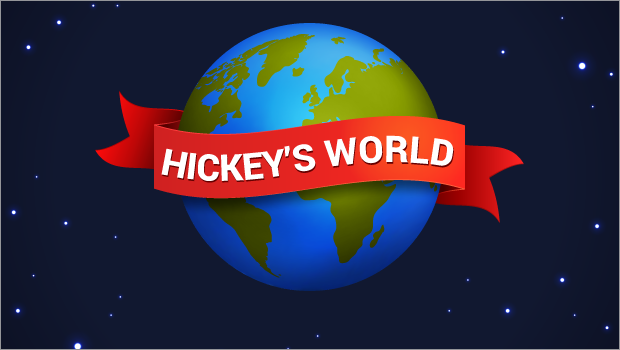 Some years ago I came across a documentary about Katie Piper who was brutally raped by her ex-boyfriend and then had sulphuric acid thrown at her by his accomplice, leaving her with a terrible facial disfigurement.
I was appalled by the double attack on Katie and her bravery in dealing with the aftermath of her physical injuries. One particular scene in Katie Piper: My Beautiful Face brought the tragedy home because it resonated so deeply with me. Katie and her mother (I think) were walking to the local shop for the first time since the accident, not an easy task for a girl whose beautiful face had been severely damaged, and who was naturally fearful at how others would respond in a world that is often unforgiving to those who look different. Stepping into the outside world where people can stare, point and comment on your face is the biggest test of all. But she did it.
I wondered about Katie and how she would deal with life. Would she cope with her new face, meeting people? Could she trust men and would she ever find the kind of love we all hope for someday? How would she deal with rejection? These and many other thoughts floated through my mind.
But I needn't have worried about Katie. She went off and became a TV presenter, wrote her autobiography and several other books, and established the Katie Piper Foundation to help promote the plight of burns victims and those with disfiguring injuries. Along the way she endured scores of operations and learned to deal with her own fears. Not easy for any woman, and especially not one who at the time of the attack had been building a career as a model.
It takes a very special person to not alone endure the suffering Katie has gone through and come out the other side of life with the confidence, resilience and positive outlook that she has. It has not been an easy few years rebuilding her body and her life, but she has managed it and I commend her for it.
Katie has now found two things she probably never expected in the wake of that savage attack – love in the shape of a special guy, James, and their baby Belle, born last year. She not only looks gorgeous, but has a warm heart and a terrific personality. She is, in short, an inspiration for those who have faced personal setbacks and are trying to rebuild their lives and relationships.
Usage of the word 'inspiration' is thrown about casually these days, like confetti used to be at weddings, but in Katie's case it fits perfectly. She is a role model for so many who struggle with their own difficulties. She could have surrendered to her own fears and cut herself off from the outside world, but instead chose to embrace it. That's just incredibly brave and she deserves all our support and love.
In Beautiful Ever After,  Katie recalls how difficult it was to trust men again – and how fickle and appalling some can be in their behaviour. One guy left her in a restaurant to supposedly talk to some friends, but never came back. The book takes up where Beautiful left off in 2011, and is especially candid about her fear that the two men who abused her may one day leave prison and return to her life, perhaps to exact revenge. That's a living hell which she explains quite vividly.
I have a tenuous link with Katie. I follow her on Twitter and she has been kind enough to retweet some of my blogs ensuring hundreds of more people read them. Oh, and she said she likes my writing, but I think that's out of politeness really. Still, when I wrote about never taking my shirt off in one of my blogs because of my scars, she encouraged me to take it off on the next holiday, which I did.
Katie is not just a role model for women who see themselves as less than perfect, she is also incredibly courageous. It is one thing to be born with a facial disfigurement, or acquire it through an accident, but for somebody to deliberately attack your face is horrifying.
I wish Katie every happiness in the future, both personal and professional. She deserves it.
Tom Hickey is a former chief sub editor at the Irish Examiner. He was burned as a child and blogs about his life and facial disfigurement at hickeysworld.com Subjects he tackles include everything from travel to his family, and coping with facial disfigurement.