Events
Tickets available Saturday for Musical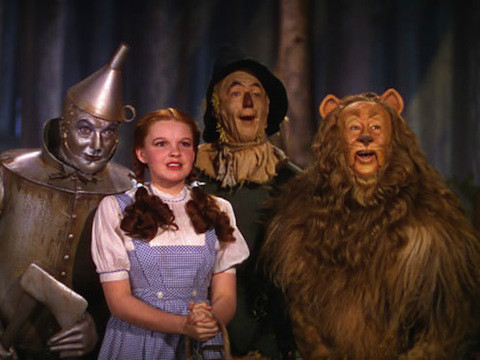 With just over three weeks to go until opening night, tickets for Boyle Musical Society's eagerly anticipated new show, the much loved family fantasy musical, The Wizard of Oz, will go on sale this Saturday October 31st at 12pm. They will be available to book or purchase from the BMS ticket office, which is situated beside Marian's on Bridge Street. The office will remain open until 3pm.
Don't miss this unique opportunity to get hold of some of the best seats in the house!
The BMS ticket office will then be open again, from 12:30pm to 2:30pm, next Saturday, November 7th and every day (excluding Sunday) during the same hours, from Thurs. Nov. 12th until Sat. Nov. 21st
A detailed seating plan will soon be available on www.boylemusicalsociety.com . Tickets can also be booked by telephone on the BMS Ticketline, 087 4342011. This line will be open during booking office hours only. We also accept credit card bookings.
The Wizard of Oz will open at 8pm on Wed. November 18th and continue until Sun. November 22nd in St. Joseph's Hall, Boyle. There will also be a special matinée performance on Sunday 22nd at 3pm.
Tickets are priced at €12 for the Wednesday and Thursday performances only. All other performances are €15 and children's tickets for the Sunday matinée are €10. Please note that there is no booking available for the Wed. and Thurs. performances.
Everybody will be familiar with the 1939 film production of The Wizard of Oz, in which Judy Garland plays the part of Dorothy, the young girl from Kansas who dreams of faraway places. The show features well-known songs like, 'Somewhere Over The Rainbow', 'We're Off To See The Wizard', 'Ding Dong The Witch Is Dead', and 'The Merry Old Land Of Oz'.
The local cast of The Wizard of Oz, numbering almost 40, features the usual mix of new and familiar faces and they will be joined this year by 72 local children. All have been rehearsing since early September and together with the production team and committee, they are confident that The Wizard of Oz will be spectacular and memorable musical treat, when it hits the stage in a few weeks time.
Please take note that all performances will start at 8pm.
For more information please go to www.boylemusicalsociety.com of follow us on Facebook.
Text by Brendan McGee