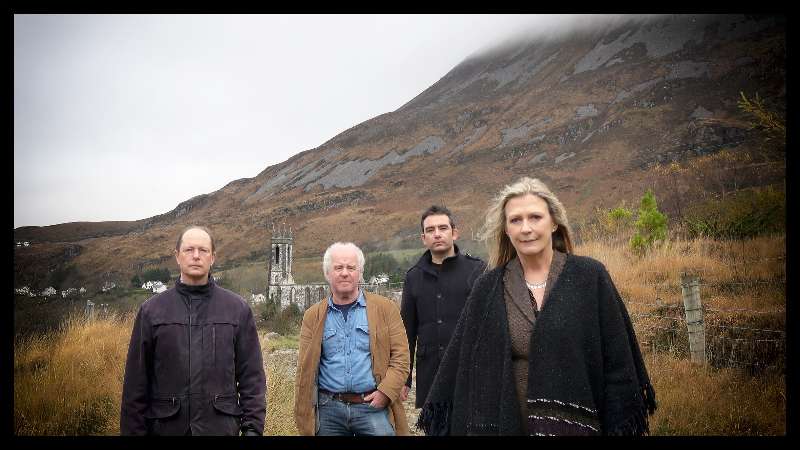 One of the foundation stones on which the Boyle Arts Festival has been firmly established, is a strong programme of Traditional music. The 2018 Festival, which will open on July 19th, will showcase some of the finest traditional musicians around.
BAF 2018 will be officially opened by Brent Pope and the evening will be celebrated with the performance of a specially commissioned piece of music composed by Siobhán Cleary and performed by John Carty and Patsy Hanly.
The Traditional music programme will get underway on Friday July 20th with a lunchtime concert in King House by James Carty, one of the finest exponents of Sligo fiddle music and one of the leading players of his generation. His father, John, is an internationally renowned fiddle and banjo player. James has just completed his first solo album entitled "Hiding Daylight in Dark Corners" with accompaniment from Brian McGrath and Francis Gaffney who will both join James for this concert.
Sean Keane, described as the distinctive voice of Ireland, will bring his music to Boyle with a performance in the Church of Ireland on July 20th. Sean was a founding member of Arcady, and is well known for songs like 'Isle of Hope Isle of Tears', 'From Galway to Gracelands', and 'Fields of Gold'. Sean will be joined by Fergus Feely on Mandocello and Pat Coyne on guitar for tonight's concert.
Altan has long been established as one of the best traditional Irish music bands. Their music is steeped in the rich and colourful heritage of County Donegal, which has a strong fiddling tradition from which Mairéad Ní Mhaonaigh gets her inspiration and unique repertoire.
Including Mark Kelly (guitar), Ciaran Curran (bouzouki), Daithí Sproule (guitar), Paul O'Shaughnessy (fiddle), Dermot Byrne (accordion), Ciaran Tourish (fiddle& whistle) and Martin Tourish (accordion), Altan will perform in the Church of Ireland on July 24th.
On July 26th the always popular Singer's Night will take place in Dodd's Crescent bar. The Boyle Singers will be joined by acclaimed singer/songwriter Tim Dennehy, who has just released his 6th album.
Seamie O'Dowd and Kieran Quinn will bring the Trad. programme to a close with a concert in the Church of Ireland on Sat. July 28th. Two skilled musicians in their own right, they have combined to produce a powerful, exciting and compelling musical force. In this show they will be joined by some special guests in showcasing new and original songs from their recently released debut album, as well as their own take on some of the country's best known melodies.
For health and safety reasons, please note that there are capacity limits at most of our venues and in the event of sold out performances, only ticket holders will be admitted.
Booking is advisable for all events and this can be done at the Festival office, next door to Marian's on Bridge St. Drop in to pick up a programme or to find out about the other exciting events. The office will be open every day (excluding Sundays) from Monday July 9th until July 28th. Online booking is available for selected events through www.boylearts.com  For more information, see our full programme.  Tel. 071 9663085. Email [email protected] or follow us on Facebook,
Boyle Arts Festival acknowledges the support of the Arts Council, Fáilte Ireland, Forás Éireann, Local businesses and Roscommon Co. Council.