News
Traffic management measures on new N4 dual carriageway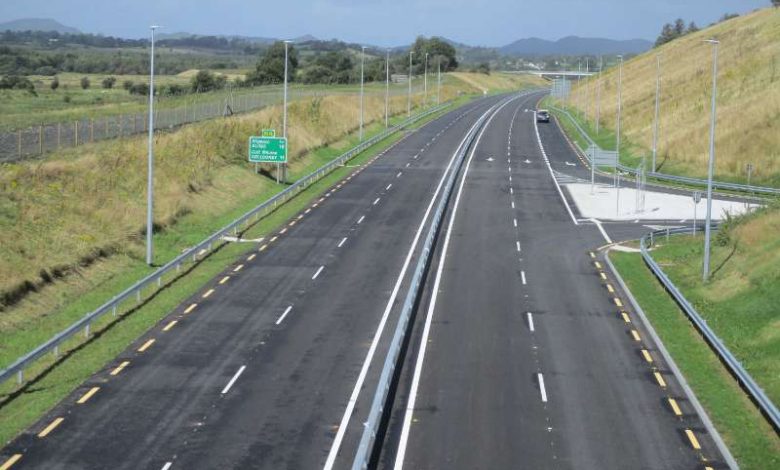 Following the opening on Monday afternoon of the new N4 dual carriageway from Castlebaldwin to Collooney, Sligo County Council advise of the following traffic management measures in order to facilitate necessary works as part of the project:
– A traffic light Stop/Go will be in place on the L1404 West and the Old N4 in Castlebaldwin to facilitate the construction of the new roundabout. Effective from Monday 23/08/2021 Evening for approximately 7 weeks.
– A road closure will be in place on the L5401 on Thursday the 26/08/2021 from 8am to 6pm to facilitate surfacing works.
– The N17 /N4 Toberbride roundabout will be reduced to one lane in all directions from Monday the 23/08/2021 for loop cutting and road crossings on the N17 and North of the roundabout on the N4 for approximately 2 weeks.
Meanwhile the Cathaoirleach of Sligo County Council Councillor Paul Taylor has commended the project team involved in delivering the N4 Collooney to Castlebaldwin dual carriageway, which opened to traffic on Monday afternoon.
The Scheme will be completed in the coming months, but traffic is initally being diverted onto the N4 dual carriageway to enable works to take place on side roads and the old N4, particularly at the Castlebaldwin end
Approximately €63.9 million benefits are predicted over the 30-year appraisal period of the new 14KM Dual Carriageway. In addition, safety benefits of €7.4 million are predicted over the same period, as a result of the higher standard of road. This is a major project for our Authority and our county and is the first of the key National Road Projects listed in the National Development Plan to be delivered under Project Ireland 2040