News
Truck Run in aid of Tommy Simon Care Fund on Saturday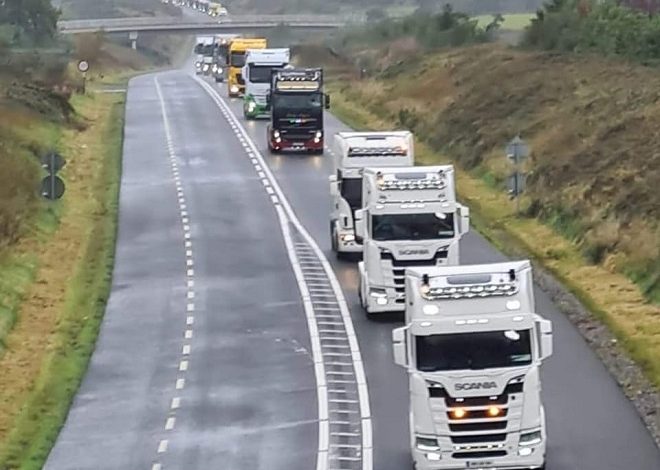 Final preparations are continuing for this Saturday's Truck Run which will raise funds for the Tommy Simon Care Fund.
'Drive it on 2022' will take place at the Royal Oak Hall in Ballaghaderren on Saturday September 24th with gates open at 12 noon for trucks and spectators.
The run, which last years saw 70 trucks take part, starts at 3pm with children's entertainment on the day.
Truck entry is €30 which will be collected at the gate on arrival.
Entry for spectators will be free although a donation to our bucket collection would be greatly appreciated.
For the kids we will have free face painting and balloon animals it will take place from 12 to 1.30, followed by a free interactive magic show kicking off at 2pm please come early to avoid disappointment.
At 3pm the trucks will convoy from Ballaghadereen to Charlestown via Carracastle and then back to Ballaghadereen.
When parked back in Ballaghadereen we will have the raffle which hosts some impressive prizes with a DJ, refreshments and an ice cream van also on site.
Tommy Simon was born on the 17th July 2006. He has multiple medical conditions.
Tommy is now 16 years old and is an absolute delight, where he is loved and cared for beyond words by his father Frankie, mother Niamh and sister Lydia.
Tommy needs 24/7 care and we are hoping the support from Drive It On 2022 will help Tommy and his family.
All support greatly appreciated and to get the ball rolling we have set up the below GoFundMe page for anyone that won't make it on the day.
You can donate here