News
Boyle woman new President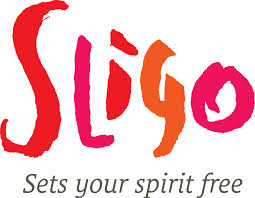 A Boyle native has been elected President of Sligo Chamber of Commerce for 2014.
Catriona Walsh is Managing Director of OSD, OSD Building, Stephen Street, Sligo and is well known in the her native town.
Following her election Catriona emphasised the need for everyone in Sligo to collaborate closely with each other to unlock the economic potential present in the Sligo region.
Catriona went on to say that her focus during her Presidency would be on:
• The continued promotion of the Sligo region as an investment and tourist location;
• The importance of the future development of County Sligo in a properly planned and
sustainable manner to the benefit of the business and wider community.
• Ensuring that the Chamber continues to support all its members and provide networking opportunities in order to connect and collaborate.
• Contributing towards a New Economic Vision for Sligo by strengthening its links with local government, government agencies and voluntary bodies.
She stated "Sligo Chamber of Commerce is one of the oldest and best established Chambers in the country I have always been a proud member of the Sligo Chamber and indeed the Sligo business community and it is a very proud honour for me to be elected President. I enjoy working with dynamic teams and look forward to working closer with Paul Keyes and Mary Harty who already deliver remarkable results. I intend to provide inspiring leadership at this time when economic vision, and its implementation, is imperative for all. The challenges in Sligo must be faced together as a unified front in an open and transparent manner, working more closely and supporting one another's businesses to assist County Sligo to grow".
She went on to say, "Sligo is a great city with so much going for it! There is always something going on and remarkable people who work extremely hard to make a difference. Sligo has a strong digital voice and we will work hard to encourage, nurture #sligo and build on the strength of #sligowhoknew. We look forward this year to Sligo hosting the All-Ireland Fleadh, it is such a wonderful opportunity for Sligo to showcase all it as to offer internationally along the Wild Atlantic Way and have the visitors spreading the word (#sligo) and wanting to come back for more. This will bring enormous economic benefits to Sligo and to the wider region. It is also important that Sligo businesses emphasise our community spirit by supporting worthwhile voluntary causes.
There are many examples of our members supporting these causes, including Sligo Tidy Towns Committee and TEAM Sligo".
(Story courtesy of SligoToday.ie)