News
Weather warnings issued ahead of wind, rain and hail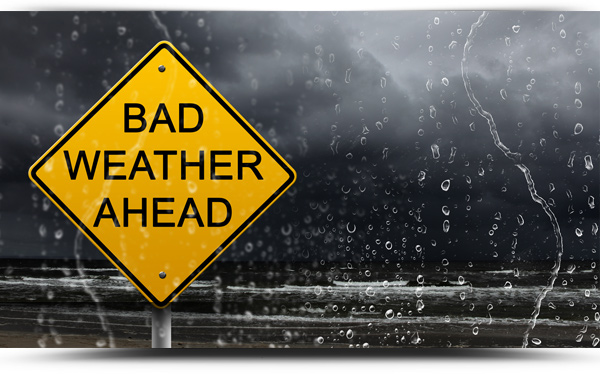 Weather warnings have been issued as storm force winds are due to hit the North West tonight and into Friday.
Status Yellow warnings are in place for counties Galway, Mayo and Donegal with other warnings expected to be issued later today.
For County Roscommon wind speeds could gust over 100kph on Friday morning, but it is not all bad news…..high pressure returns next week!
Met Eireann forecast
Dry with good sunshine early on Thursday. However through the day it will become increasing windy and cloudy as southeasterly winds freshen. Heavy or thundery rain will push up from the southwest in the evening and will extend northeastwards with strengthening southeast winds and gales developing along Atlantic coasts. Highest temperatures of 15 to 17 degrees.
TONIGHT
Wet and windy tonight with outbreaks of rain clearing northeastwards, turning heavy and thundery at time, and followed by showers. It will be a windy night with fresh to strong southerly winds and strong southwesterly gales on Atlantic coasts. Lowest temperatures of 9 to 11 degrees.
TOMORROW – FRIDAY 22ND MAY
Very windy tomorrow with strong gales continuing along coasts. A mix of sunshine and scattered showers with some thundery and of hail. Temperatures will be a few degrees cooler than of late with highs of 12 to 14 degrees. Gusty southwesterly winds will remain fresh to strong throughout the day.
NATIONAL OUTLOOK
SUMMARY: Sunshine and blustery showers at first. Becoming more settled and milder/warmer again next week, however frontal bands and rain may occasionally feed into the north and northwest.
FRIDAY NIGHT: The showers will become confined to western coasts on Friday night with lows of 7 to 9 degrees. Gales continuing along northwestern coasts.
SATURDAY: Sunshine and showers on Saturday with a fresh and gusty westerly wind. Showers will be most frequent in the north, merging into longer spells of rain later in the day. The best of the sunny spells in the south and east. Highs of 11 to 13 degrees in the north and west, 13 to 16 degrees in the south and east.
SATURDAYNIGHT: Showers or rain continuing for a time in Ulster. Elsewhere mainly but rather cloudy with mostly moderate southwest breezes. Lowest temperatures of 7 to 10 degrees.
SUNDAY: Mostly dry on Sunday with good spells of sunshine for most areas. A little cloudier in Ulster with patchy rain at times. Milder than previous days with highs of 15 to 19 degrees, west to east, in a light to moderate southwest breeze.
SUNDAY NIGHT: Mostly dry Sunday night with clear spells in southern areas. Lows of 6 to 9 degrees in light southerly breezes. Cloud will push into the west towards dawn bring outbreaks of rain to western coasts by Monday morning.
Monday: Current indications suggest a cloudy day on Monday with outbreaks of rain and highs of 15 to 17 degrees.
EARLY NEXT WEEK: High pressure will re-establish itself close to Ireland early next week with mostly dry and settled weather, with light winds and maximum temperatures in the high teens or low twenties. Frontal cloud and rain may however move into west and northwest counties with slightly cooler weather here.