News
Wild Words Festival planned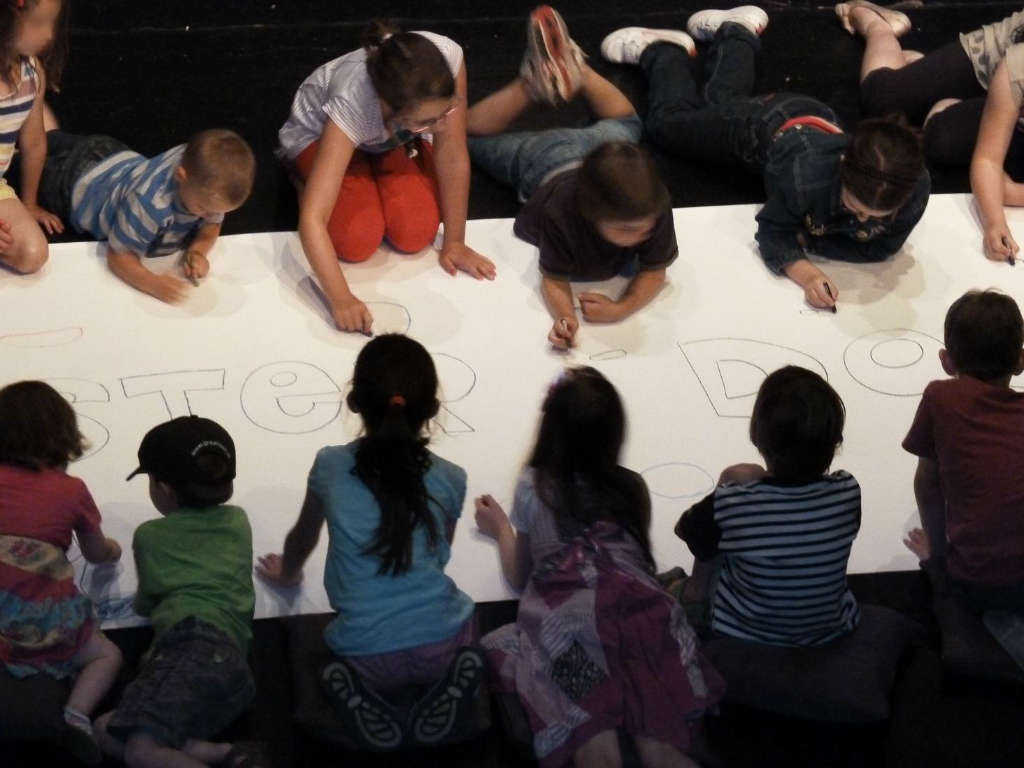 On Saturday the 16th and Sunday 17th August, Carrick on Shannon becomes host to the Wild Words Children's Literature Festival, a three-day celebration of books and writing for children and young people aged 4-18. The programme features renowned authors including Sheena Wilkinson, Erika McGann, Gerry Boland, Deirdre Sullivan, Ger Siggins, Claire Hennessey and David Donohue as well as illustrator Adrienne Geoghegan, poet Gabriel Fitzmaurice and storytellers Eddie Lenihan and Niall De Burca.
Over the weekend, children can take part in a writing workshops with Claire Hennessey, who herself was published at 14, design their own superhero (or villain!) in the Superhero Academy with Grainne Clear, enjoy readings with Sheena Wilkinson, author of Grounded and Too Many Ponies and Deirdre Sullivan author of the Primrose Leary Diaries (Prim Improper, Improper Order and Prim Imperfect). They can learn to spell backwards with David Donohue, author of WalterSpeazlebud and let their imaginations run wild and create all sorts of terrifying creatures when Adrienne Geoghegan will be leading a Monster Doodle on Sunday 16th. Gerry Boland will share his own favourite childhood books, Children's Books Ireland's Book Doctors will be on handing out prescriptions for good reads and there will be a literary treasure hunt to get the whole family into detective mode.
School stories have always been a towering presence in children's books from JK Rowling's Harry Potter, Enid Blyton's Mallory Towers, Roald Dahl's autobiographical Boy to Ellinor M Brent Dyar's Chalet School. Erika McGann, Sheena Wilkinson and Ger Siggins are among the Irish authors who are adding to this canon and audiences at Wild Words will have a chance to hear them talk about the highs and lows of school both real and imaginary in the School Days panel chaired by Grainne Clear.
Wild Words has two storytelling events over the weekend. Niall de Burca has developed a special session to coincide with the current visual art exhibition at the Dock, John Brady's Travelling, Drawing. The artist's travel sketchbooks will form the backdrop against which Niall will cast his own brand of storytelling magic. For those looking for a proper scare, Eddie Lenihan's stories are certainly not for the fainthearted but promise to beguile and entertain.
Wild Words will also host a special talk looking at fairytales and how they continue to relate to new generations of children and what makes them so important.  Last April, IBBY Ireland produced, Shoes, Ducks and Maids of the Sea which features Irish retellings of Hans Christian Andersen stories and two of the authors, Claire Hennessey and Deirdre Sullivan will be sharing their versions.
As part of the festival, submissions for new writing were requested from young authors aged 14-18 for publication in the second Wild Words anthology. The resulting publication, featuring 27 pieces of extraordinary work, will be launched on Saturday 16th by Elaina Ryan, Director of Children's Books Ireland. All of the writers have been invited to take part in three days of master classes with Claire ahennessey, Deirdre Sulluvan and Erika McGann during the festival. For younger writers, Gerry Boland will be running writing workshops in Carrick on Shannon library in the lead up to the festival.
Wild Words believes that all children and their families deserve to experience, share and enjoy books. This festival is funded by Leitrim County Council and the Arts Council and is supported by Leitrim County Council Arts Office, The Reading Room, Children's Books Ireland, Leitrim Library Service and The Dock. For further details and booking information go to www.wildwords.ie.