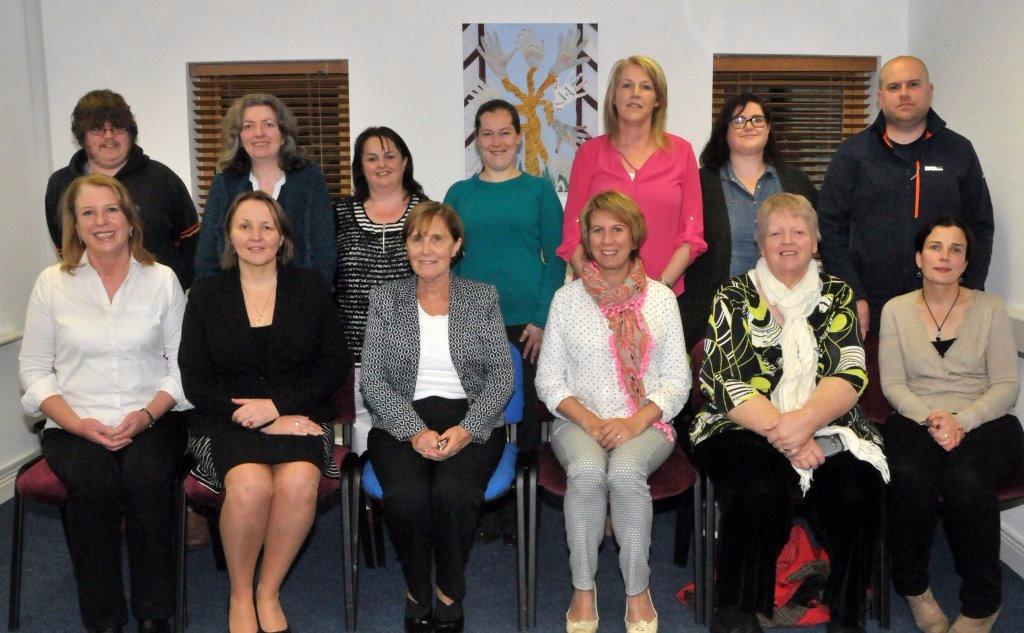 Women throughout the county are urged to attend a Women's Wellbeing Conference which will take place on Thursday, November 10th in the Abbey Hotel, Roscommon. The conference is being organised by Roscommon Women's Network in association with the Western Region Drug and Alcohol Task Force. The theme of the conference is around general issues effecting women lives today, with a particular focus on the effect that substance misuse has on health and wellbeing.
The conference will include a dynamic mix of speakers and presentations. Special guests include Sheila Moylett one of the stars of the new RTE hit comedy 'Can't Cope, Won't Cope' as well as Debbie McDonagh of the Western Regional Drugs Taskforce and Dr Madeline Ni Dhalaigh of the Kelly Henry Medical Centre.
The opening address will be delivered by Tara Farrell, Chairperson of Roscommon Women's Network while Nora Fahy, Manager of RWN will sit on the Questions and Answers panel section of the conference.
The conference will include talks, reflections, poetry, drama and a selection of information stands which will be followed by a panel discussion with the audience. Other contributors include acclaimed poet Jessamine O' Connor of the Millwheel Writer's Group, while a short drama by Reidin Dunne of EPIC is also sure to prove a talking point of the conference. Karen Gavin, HSE, Community Substance Misuse Counsellor will also talk about removing the silence around mental health and addiction and how to reach out to the many supports available. Karen will provide information on how to support ourselves and others to maintain positive mental health and the many services available around the county.
Susan Davis of the ANEW group at RWN will also address the conference. Other speakers will include Stephanie Murray, Locum Peer Educator with the Regari College and Eimer Connaughton, Senior Occupational Therapist in Community Mental Health.
Nora Fahy, Manager of RWN believes that the Women's Wellbeing Conference will provide a great opportunity for women to network and create a sense of wellbeing and solidarity.
"We hope that women who come to the conference will leave with new information as well as with a sense of wellbeing and solidarity. We hope to have individual women and women's groups from all over the county and beyond attending so it should be an excellent opportunity for networking. The conference is a chance for RWN to hear from the women of the county on issues that affect them which in turn supports RWN to identify strengths and needs which will determine our work plan into the future," explained Ms Fahy.
The RWN Manager pointed out that RWN has survived the economic downturn and even expanded the range of supports and services despite a 30% cut in budget over the last six years.
"This success is primarily due to the good will of the voluntary board , staff , our many volunteers, community support, Castlerea CE scheme and TUS scheme. As an organisation we are entering an exciting time of change and renewal. We are hopeful that the upturn in the economy will indicate a reversal of the budget cuts to community projects and social inclusion programmes of recent years, so this conference is timely in that it gives RWN an opportunity to hear from women on the issues that affect them which in turn will inform our strategic direction and work plan for the coming years.
"In March this year RWN secured funding from Tusla for the Castlerea Family Resource Centre which when established in 2017 will take over some of the family support work being carried out at the RWN centre in Castlerea currently- this in turn will free up RWN staff and volunteers to reach out and support to many more women and groups all around the county," said Ms Fahy.
The Women's Wellbeing Conference in the Abbey Hotel, Roscommon on Thursday, November 10th evening promises to be both entertaining and informative. There is no admission charge and the conference will run from 7p.m.-9.15p.m. with a light finger buffet served at 9.15pm.
The conference is funded by the Western Region Drug and Alcohol Task Force (WRDTF).
For further information or to book a place, please contact RWN at 094 9621690 / [email protected]
Pictured are staff and members of the Voluntary Board of Management of Roscommon Women's Network.