News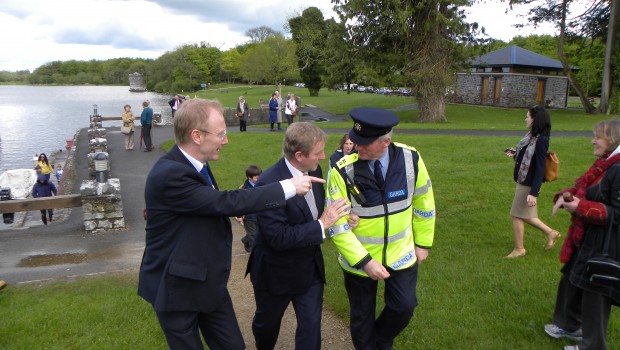 Published on September 29th, 2014 | by BoyleToday.com
Feighan seeks meeting with Solr.
This evening, Fine Gael TD Frank Feighan has stated that he is seeking a meeting with his Solicitor and will not comment on events last Friday.
His response comes after Hospital Action Candidate John McDermott said this morning that he will drop his assault complaint to Gardaí if Frank Feighan apologises to him personally.
Speaking on Morning Ireland on Monday morning the former Roscommon goal keeper who has been referred to as a "pensioner" in media reports said
"If he makes the call and it's genuine, saying I'm sorry…you know, as he said in his statement he misread the situation".
"He did know it was me, that's the other point, because I had already asked a question to the Taoiseach before the incident.
(But) If Frank rings me up and says I'm sorry, I will withdraw it."
Mr McDermott said he "had no option" but to report the matter to the Gardaí as Deputy Feighan apologised to the media and not him.
On Saturday night Deputy Feighan issued a press statement which apologised to Mr. McDermott.
Social media including Boyletoday has been rife with comments on the matter since the incident occurred on Friday.
The following are some of the comments on this websites facebook page
"Feighan should be forced to resign"
"If it was me or anyone else we would have been arrested by now"
"A mountain out of a molehill"
"If he (Feighan) was a member of another party he would be calling for there (sic) head on the block"
"I have seen better elbows at football matches"
"Enda should have hired himself some professional security"
"He shouldn't be afforded a seat as a TD if he cant abide by the law of the land".
" It would be better if people were commenting on the money being spent in the Park and not the negative parts of the weekend"
(Boyletoday.com photograph shows Deputy Feighan and An Taoiseach in Rockingham last May)