News
2021 looks positive for Boyle based Studio Meala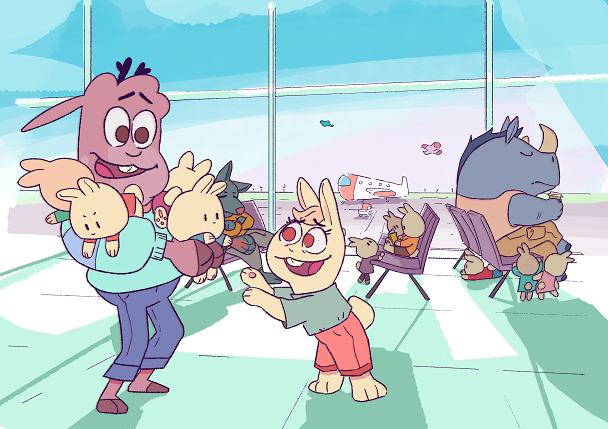 It has been an exciting year for Boyle based animation company Studio Meala.
Hot on the heels of their first 'short' titled "Bear With Me" which aired last week on RTE Junior, and which you can view here, comes news that the Studio has closed the financing for their first animated TV series which is currently in production.
Based in the Spool Factory Co Working Hub in Boyle for the last eighteen months, Studio Meala brand themselves as "an animation studio dedicated to producing high end animated content". "We work with some of the best animators available to deliver cutting edge animated content in a culture that truly empowers creativity". "At Studio Meala, creativity is everything. We are growing a high-performing creative environment where creativity is empowered and highly valued. To us that means supporting, empowering and collaborating with each other to create amazing animated content".
Managing Director Stephen Fagan, a Dublin man by birth, living in Leitrim and working in Roscommon said "We are very excited at what 2021 will bring for us here in Studio Meala. Boyle is our base and we feel very much at home in the Spool Factory. Since we arrived here in late 2019, we have secured a number of projects that have seen us grow at a rate that we are delighted with.
"Myself and my partners Sean Cunningham and Jerry Twomey are most grateful for the help we have been given to date here in Roscommon. We would especially like to thank Roscommon Local Enterprise Office and the Western Development Commission's WRAP fund who have been a tremendous help to us as we grow".
"We are currently working on a number of projects that hopefully allows us to make a positive announcement for Boyle in 2021 – a town that has welcomed us with open arms," concluded Stephen.