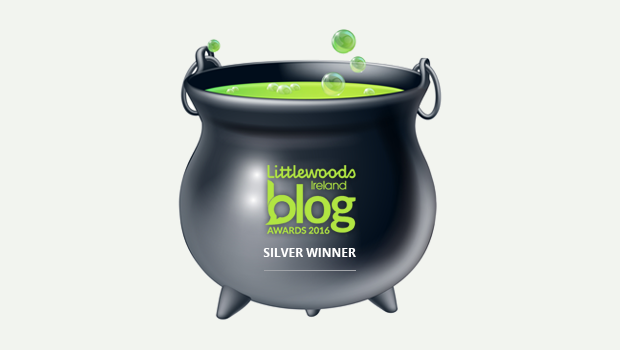 Can further history be made on Super Sunday?
It most definitely is a super Sunday from a sports perspective here in Boyle. At 11am in Boggaun, Manorhamilton (Eircode F91 AY7), Boyle Ladies will take on Glencar Manorhamilton in the Connacht LGFA Senior Club Championship Quarter Final. What these girls have achieved in such a small space of time is nothing short of remarkable. After winning the Intermediate title last year, they stormed to victory last week winning the county senior title in their first year at that level. And now they are in a Connacht Quarter final which is an unbelievable achievement.
When the Ladies game concludes it's a quick turn around and off to Hyde Park where Boyle senior men's team face St. Brigid's in the Roscommon Senior Football Championship Quarter Final at 2.30pm. Were Boyle to win this game it would be their first county title in 96 years having last won in 1927 and before that in 1890!! This is an all ticket game with tickets, priced at €20, available here. The county final will also be streamed live on www.rosgaatv.ie
The best way to support the Boyle teams is not via third parties but by donating here and turning up at the games on Sunday.
Boyletoday.com wish both Ladies and Men's team the very best on Sunday.
Taking care of those who take care of us
Back at the turn of the millennium, a discussion took place among a number of business people in Boyle about the need to mind out largest employer and let them know how much they meant to the town. This never happened and not long after, for various reasons, that company – Green Isle – closed their operation in Greatmeadow and the town lost it's largest employer and many locals, including a larger number of young people, lost their jobs.
Whither that reassurance or not would have kept Green Isle in Boyle will never be known but the importance of thanking those companies who give employment in our town is still as relevant today as it was back in the early 2000's.
The largest employer now in Boyle is Nordson Medical. Nordson are a well respected and highly regarded company who employ over 200 people at their base in Abbeytown. Boyle is indeed lucky to have Nordson as an employer and also as a member of our community. This was evident last week when staff members from the company gave the river railings in Boyle town centre a badly needed coat of paint in what they termed a 'community event'. Back in May another local company Trojan IT took to the streets to help the Tidy Towns.
Companies like Nordson and Trojan and a number of others around Boyle give great employment and assist in community events that keep our town looking well. That is why we should thank them and support them at every opportunity possible.
Pavement sealing is most welcome
The new stone paving at the front of King House looks great but it's 'newness' was already starting to show up the adjacent paving further west on the street, which had become algae covered and gave an indication of how this recently laid paving might look in a few months time. But thankfully on Tuesday, a company commenced cleaning one side of Main Street and spraying a sealant on the footpath and paving that we are led to believe will stop the algae forming. Well done to local Councillor John Cummins and Boyle area office staff who were instrumental in getting this job done. The only downside is it now shows up the remaining footpaths around the town that could all do with a power washing.
More speed tracks highlighted in Boyle
Our piece on speeding vehicles on the Carrick Road and Mockmoyne last week received a lot of interest with many people contacting us to outline their concern with speeding cars especially in the town centre. Another viewer wrote: From reading your section on cars speeding, I wonder could you highlight another area in the town that is very dangerous and needs addressing big time. Its the junction of Station Road, Termon Road, Felton Road and the road at Tobhair Padraig. The speed some cars reach on Termon Road is unreal. Cars come down from Station Road, in from Felton Road and out Termon Road with no regard for children or pedestrians crossing from Tobhair Padraig. All these areas have more people now and more cars around and its just a matter of time before there is a fatality". 
International plug for locating a business in Boyle
The benefits associated with locating a business in Boyle got an international plug on Monday last when Stephen Fagan from Boyle based award winning animation studio 'Studio Meala' addressed a large gathering at the City of Amsterdam EIT Culture and Creativity Days event in the Netherlands capital. The event is billed as "a dynamic event hosted by the city of Amsterdam, uniting artists, innovators, investors, academics, policymakers and the entire culture & creativity sector". Stephen spoke on why they chose Boyle, how they are the only animation company for 100km in any direction, how they have won numerous awards to date and their plans for the future. Stephen says there was great interest from the audience in why an animation company would move to the North West of Ireland and how a globally orientated enterprise like Studio Meala can thrive in a rural town like Boyle.
Carrowkeel could be among this areas greatest tourist assets
There has been justified criticism and disgust at the vandalism of a passage tomb in Carrowkeel just outside Castlebaldwin and highlighted here on Boyletoday.com last Monday morning. On Saturday, it transpired that a person or persons had entered one of the tombs at some stage and scrapped graffiti on the 5,000 year old structure. It is understood Gardai have become involved and a technical examination of damaged tomb has now taken place.
Carrowkeel tombs are reportedly older than the Pyramids and have the potential to be a major tourist attraction for the North Roscommon/ South Sligo area. Indeed work is underway behind the scenes to have them listed as a UNESCO Word Heritage Site. That would make Carrowkeel an unbelievable asset to the tourism offering in this area, but it won't happen if people go and deface this important piece of our heritage.
News snippets from around Boyle
The new directional signage for the train station at the top of Elphin Street looks great and will compliment the soon to be erected finger board directional signs, indicating places of interest in the town centre, that will hopefully be in place around the town by Christmas……….Waterways Ireland are seeking to install three Floating Pontoons and Gangway at Boyle Harbour. This is separate to the 3 kayak launch systems that Roscommon Co Co/Boyle Town Team are having installed at Doon Shore, Forest Park and Boyle River east of the Woodenbridge…….. Have the new street lights in Boyle gone on reduced power at night or is it just that there are so many out of order that it seems darker?……….We have highlighted it before and have been asked to do so again. Can football clubs issue some directive to ask winning teams to desist in having players hang out car windows when they celebrate a win travelling around town. As one viewer said "If or when there is an accident resulting in a serious injury we will wonder why nothing was done to stop this"…………..Only a few weeks to go until Boyle Musical Society hit the stage with 'The Hunchback of Notre Dame'. A cast of over 50 have been in rehearsal since early September, preparing for the Show, which will be staged from 22nd to 25th November 2023. Financial support for the production is now sought and you can donate here……….Keep an eye out for the film crew from popular TG4 series 'Moving West' who will be in Boyle next week to interview and film a segment for the show that will go to air next year.
And finally…..!
A man and a beautiful woman were having dinner in a fine restaurant.
Their waitress, taking another order at a table a few steps away, suddenly noticed that the man was slowly sliding down his chair and under the table, but the woman acted unconcerned.
The waitress watched as the man slid all the way down his chair and out of sight under the table.
Still, the woman dining across from him appeared calm and unruffled, apparently unaware that her dining companion had disappeared.
After the waitress finished taking the order, she came over to the table and said to the woman, "Pardon me, madam, but I think your husband just slid under the table."
The woman calmly looked up at her and replied, "No he did not. He just walked in the door."