News
New Farm Kitchen for Elphin Street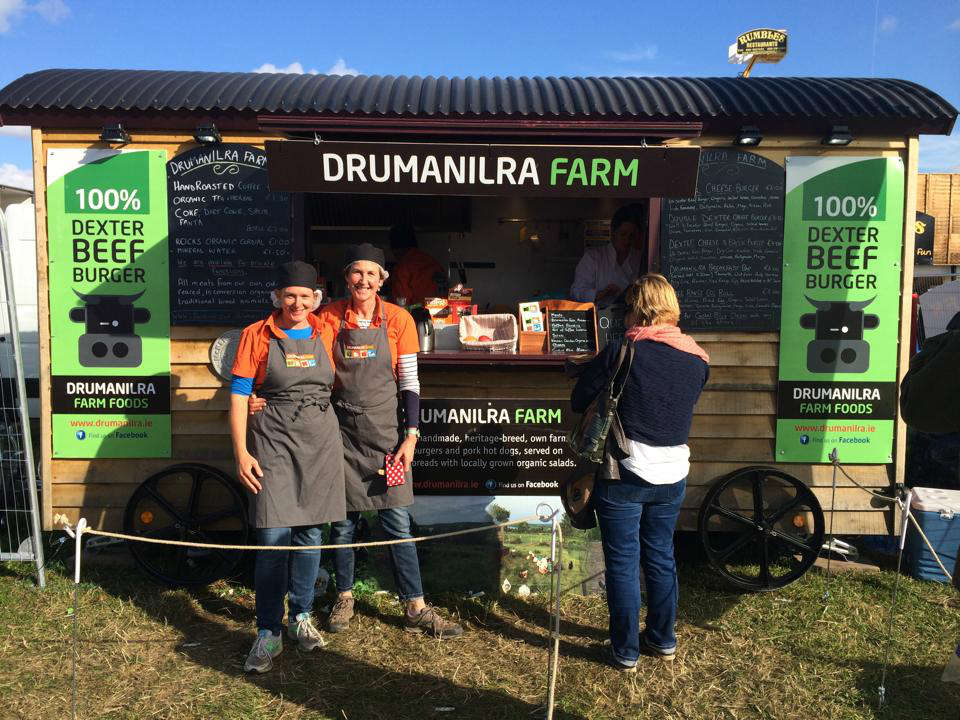 A welcomed addition to the commercial life of our town in recent times has been Drumanilra Farm Shop on Bridge Street.
The shops owners, Liam and Justina Gavin have come up with new and exciting ways to sell their organic produce in their retail outlet.
Now they are turning their novel streak for selling good food to the grounds of their residential home on Elphin Street in Boyle.
According to Liam and Justina, "Over the last few weeks we have been tree clearing, fencing, gravelling and generally preparing the ground for what will soon be the new home of our Dexter Burger Trailer, renamed the "Drumanilra Farm Kitchen".
Last year we toured festivals and shows with our Shepherd's Hut style catering trailer, selling our own-farmed Dexter Beef Burgers with locally grown salads, artisan breads and Irish farmhouse cheeses. You may have seen us at the International Sheepdog trials in Roscommon, the National Ploughing Championships, or at Electric Picnic where we won a prestigious McKenna Guide food award.
This year we have decided to stay closer to home and try out our burgers on the people of Boyle!
Our Shepherd's Hut catering trailer will be parked in the garden of what used to be the Fallon's family home, between Supervalu and the Plunkett Home on Elphin Street.
We have fully enclosed the front garden which will have outdoor seating and a children's play area, and we have created a parking area.
Alongside our organic Dexter Beef Burgers, the Drumanilra Farm Kitchen will serve food cooked with ingredients sourced directly from our own organic farm and from other local organic and artisan producers.
Our Breakfast Roll with organic egg, organic dry cure rasher & organic handmade sausage will be on the menu, along with a Lunch Pot of something tasty featuring seasonal local ingredients, which will change from week to week.
We will be serving the lovely Café Lounge boutique roasted coffee, organic fair-trade teas and we will have vegetarian options and a children's menu.
You can eat in the garden or take on the road, all our food will be served in bio-degradeable take-away packaging.
We are aiming to open mid-July.
We are currently recruiting for someone to help us make all this possible and to help us further develop the offer in our Farm Shop on Bridge Street. The job title is "Organic Café & Farm Shop Manager" and the description can be viewed at http://www.jobs.ie/ApplyForJob.aspx?Id=1459570 . If you know of anyone who might fit the bill we would love to hear from them.