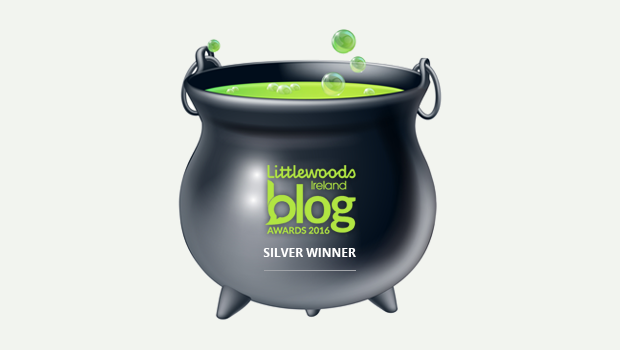 Boyle's nightmare junction
The Main Street/Bridge Street/St. Patrick Street junction has often been referred to as 'the most dangerous junction in Boyle' and for good reason. If you stood at the junction for five minutes, you would most likely observe many near misses as unfamiliar motorists try to decide how they should make their way through the junction. On Main Street, there is an arrow pointing straight ahead and the road markings are worn away, giving the impression that you can travel down Main Street and straight out St. Patrick Street without stopping. To add to the problem, you have motorists coming from Main Street who put on their right indicator to cross the junction, giving the impression to waiting motorists on St. Patrick Street that they are in fact turning right up Green Street!
This junction is a nightmare and being located as it is in a town centre on a national secondary route (N61), it surely must deserve higher priority from a safety point of view.
When facts are viewed as divisive
Last week's piece in the Boyle'd Pot on the actions of some anti-vaccers/anti- maskers, brought out a side from a number of those people that can only be described as shocking.
For the record, what was written in this blog was 100% factual: 1. There were businesses from this town advertising publicly that they would not look for covid certs or proof of vaccination from their customers. 2. A letter was sent to local schools suggesting to the principal that "masking children is child abuse" and "the people giving you orders are criminals" and 3. People from Boyle were observed walking around shops in another town without a face covering. How can highlighting these three facts be seen as 'dividing our community' as was suggested?
Following publication of the story, this writer had a litany of insults thrown at him online – a number of them not related to the thrust of the article. It was stated I had 'small man syndrome' was 'hated by his community', 'couldn't run a business that was handed to him', I was 'fomenting hatred and division', a wish that I would 'get your booster – preferably in your eyeball'….the insults went on and on and got more personal in nature as others with anti vacc/anti mask views became aware of the story. But the worst was yet to come. A post from what can be assumed was a fake Facebook account called me 'A satanic, paedophile" and went on to mention family members among other things. At that stage, and after contacting Facebook, the comments section on the thread was closed.
As stated previously, the Boyle'd Pot is an opinion blog and is not published to please everyone, with no obligation on anyone to view it's contents. We happily take all constructive comments on board but draw the line at the personal nature of some of the comments posted last Friday which say more about those who posted them than anything else.
Exciting times for Drumanilra
The first of Liam and Justina Gavin's new business ventures opened it's doors to great acclaim last week in Carrick-on-Shannon. 'Honestly Kitchen and Farm Shop' is located in the former KFC building and is billed as 'Ireland's first drive thru organic restaurant' . Liam and Justina will also open a BBQ grill restaurant in Strandhill later this year and subject to planning, will commence work on a 20 bedroom hotel, restaurant, microbrewery and teaching kitchen on Elphin Street in Boyle. Here in Boyle we await the boutique hotel and associated development with open arms and wish Justina and Liam and all associated with these exciting ventures, the best of good luck.
The caring community we have in Boyle
Last Saturday we bid farewell to a man that has been referred to many times as 'a gentleman'. The crowds that turned out on Saturday morning at Abbey Haven, St. Joseph's Church and Assylinn to bid farewell to Hal Cawley was not only testament to the man himself but also said something special about the community of Boyle. Hal was an only child and had no immediate family. Normally a funeral of a person in a similar situation would attract a small crowd, but not so in Hal's case, as his extended family in Boyle Celtic, Boyle GAA, former ESB colleagues and neighbours all came out to pay their final respects to one of their own. The attendance showed once again, the caring community we have here in Boyle.
A benefit of living in rural Ireland
If ever there was an example of how lucky we are to live in rural Ireland, one only had to look at the speed at which many in Boyle received their Covid-19 booster vaccine last Friday in Loftus Medical Centre. The centre had a one day clinic where over 1000 booster doses were administered. While there was the expected queues from 7am for those who could not take time off work, patients of the practice who were lucky enough to be able to drop down in their own time throughout the day, just walked straight in and received their vaccine shot in seconds. It was all run very efficiently and was a far cry from the two hour waiting times we hear about in the larger centres in more populated areas. (For those who could not attend last Friday, there is another booster clinic in Loftus Medical Centre on Wednesday 22nd from 9-12 for patients of the practice age 17 upwards)
And finally….!
A cowboy appeared before St. Peter at the Pearly Gates.
'Have you ever done anything of particular merit?', St. Peter asked.
'Well, I can think of one thing,' the cowboy offered.
'On a trip to the Black Hills out in South Dakota, I came upon a gang of bikers who were threatening a young woman. I directed them to leave her alone, but they wouldn't listen. So, I approached the largest and most tattooed biker and smacked him in the face, kicked his bike over, ripped out his nose ring, and threw it on the ground. I yelled, 'Now, back off or I'll kick the crap out of all of you!'
St. Peter was impressed, 'When did this happen?'
'A couple a minutes ago' replied the cowboy.