Cycling
It's now so hot it feels like a Sauna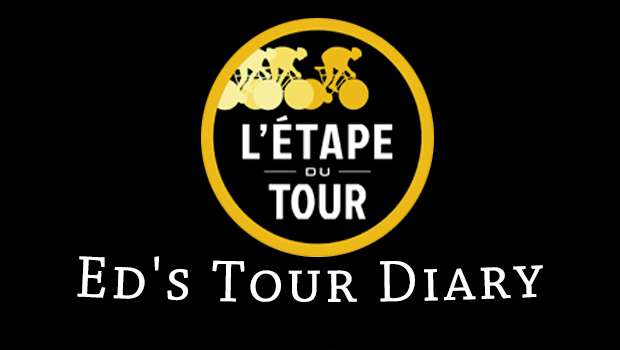 Four Boyle cyclists will undertake a major mental and psychical challenge today when they compete in L'Etape du Tour – the 19th stage of this years Tour de France. Jacqueline O'Connor, Enda Madden, Gavin Brennan and Eddie Conroy will face unrelenting heat and five categorised climbs in the event. In the first of a two day "Ed's Tour Diary", Eddie Conroy outlines what lies ahead. Log on tomorrow evening to see how the Boyle four fared out today.
First of all, I'd like to wish Seanie Brennan a quick recovery. He trained hard all year and was a great help on the road to everyone in the various challenges we had this year in the build up for L'etape. We'd love him to be here but your health comes first. We'll see you on two wheels again very soon Seanie.
Having travelled over on Monday and Tuesday with Enda and the bikes, we had our first training spin on Wednesday morning. We covered the first 7km of the Col du Glandon, then came back and climbed the Lacets de Montvernier. I could have called them something else entirely.  This brought us down the side of Col du Chaussy, that we climb on Sunday. The heat was incredible at 34°, or so I thought.
Jackie and Gavin arrived Wednesday night. On Thursday morning we rolled down the mountain for more training. A 15.5km decent at 50km an hour. You're kind of hoping your brakes don't fail you, otherwise you will descend the 15.5km in 10 seconds and it would be your last. Just pointing that out.  Anyways we got down safely and did a flat 40km out the valley and back. After a big lunch and no pints, we had to climb the mountain home to the apartment. The temperature had gone up to 37° and on freshly laid black top tar, it felt like cycling through a sauna. The water in the drink bottles was hot after 10 minutes, so that was another issue. Thankfully there was a tap half way to rehydrate with cold water. When I reached the top, I was the size of our Joe, having lost about 4 stone in fluid. On Friday we registered and got race numbers etc. for Sunday. It was 37° again, so I waited for temperatures to drop a bit and climbed the top half of the mountain to keep the legs focussed. I was quicker than Thursday and as I reached the top, I saw a Team Sky car had arrived at the resort. They didn't rush over to try and sign me, so perhaps I wasn't as fast as I thought. Their loss. I wouldn't ride for them anyway. I had my Tinkoff Saxo shirt on, so they probably had the hump with that.
Saturday was all about hydration, carb loading, loosen the legs and just relax. Eating and drinking and lying around the house all day??!! Probably my strongest day yet. Some riders are good climbers, some are good sprinters. A select few are both. However I am king of the rest days. There's no one to touch me. Ask Sharon.
So today Sunday is the day we have trained and planned for.
Five famous Cols of the Tour De France to get up and over. We left the apartment at 6am to roll down to the start. Temperature today is given to be between 28° and 30°. I'm away at 8.04am. It won't be pretty but we'll give it a shot.
Log on to Boyletoday.com tomorrow to see how we get on.