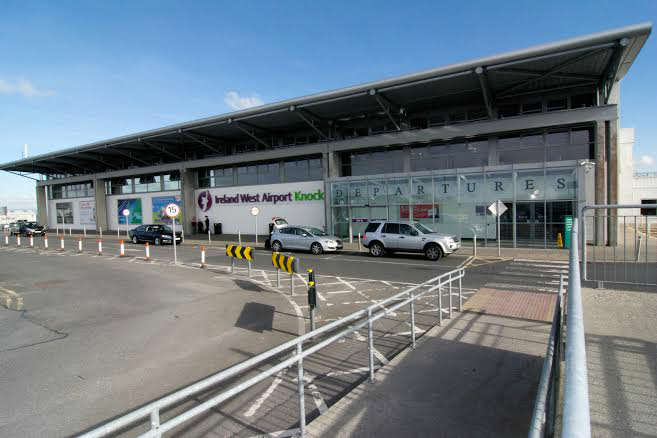 Ireland West Airport Knock is expecting to have its busiest Christmas period in the Airports 29 year history as thousands of people make their way home for Christmas to the West and North West.  Over the Christmas period the airport is expected to handle over 25,000 passengers with traffic expected to be up by close to 5% compared to last Christmas.
Airlines have added extra flights in the last few days to cater for the increased demand for flights both to and from the West of Ireland with flights from UK cities such as East-Midlands, London, Manchester, and Liverpool proving most in demand.
December is expected to be the busiest day before Christmas with almost 2,500 passengers passing through the airport and the 'Mayo Male Voice Choir' will be on hand to greet arriving passengers with a special Christmas performance.
Joe Gilmore, Managing Director, Ireland West Airport Knock said 'We are expecting our busiest Christmas period in the airports history and it's a lovely time of year to see families and friends reunited in the airport arrivals hall.
The run up to Christmas Day is a very busy period for the airport and this Christmas passenger numbers will be up by around 5 percent compared to this time last year following the introduction of extra UK flights and a strong overall performance on our UK and European services'
2015 is on track to be one of the busiest years in the airports history with record numbers and load factors using the airportsUK services in particular. The airport now has the biggest selection of UK destinations from the West of Ireland. 2016 is set to see the airport breaks its passenger record as new year round services to Birmingham and Edinburghstart in March 2016 with Flybe and a new seasonal service to Costa Dorada in Spain commences with Falcon and Thomson Holidays. May 2016 will also see the airport celebrate the 30th anniversary of the official opening of the airport