News
Swift water training for Fire Service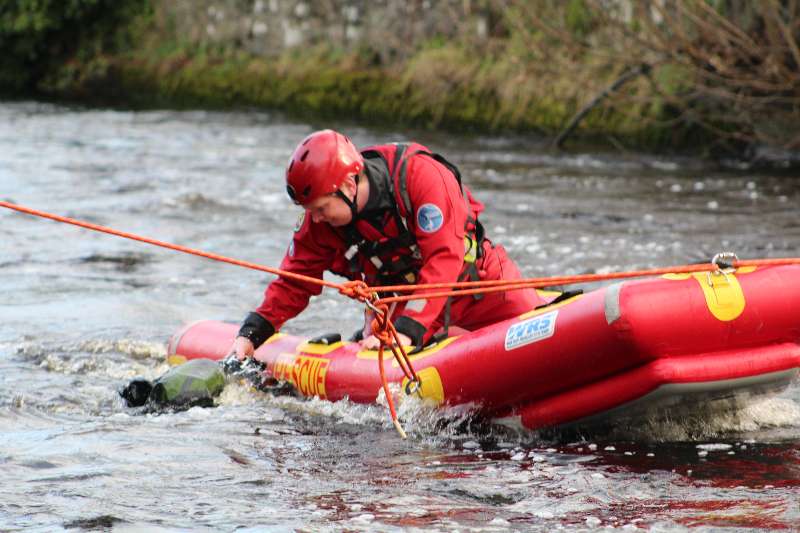 Boyle Fire Service personnel took part in Swift Water Rescue training over four days this week.
The Boyle unit are the first and only brigade from Roscommon Fire Service to be provided with this specialist training with a number of the crew now "Swiftwater Rescue Technician 1 (SRT 1)" certified.
Roscommon Fire Service identified the need for this training in Boyle given the number of water based incidents and emergencies that have occurred in the area in the past few years.
The Boyle and Arigna Rivers are two rivers with the potential for very fast flowing water particularly following heavy spells of rain.
This, along with increasing water based activities in North Roscommon, highlighted the need for the training.
The Boyle crew undertook four grueling days training including entering the water at Assylinn and various other locations.
Boyletoday.com photographs show the crew training close to King House after a "dummy" body "entered" the water at the bridge.
Firefighter Mark McGovern is seen rescuing the "body".