News
All aboard the 2015 Shuttle Bus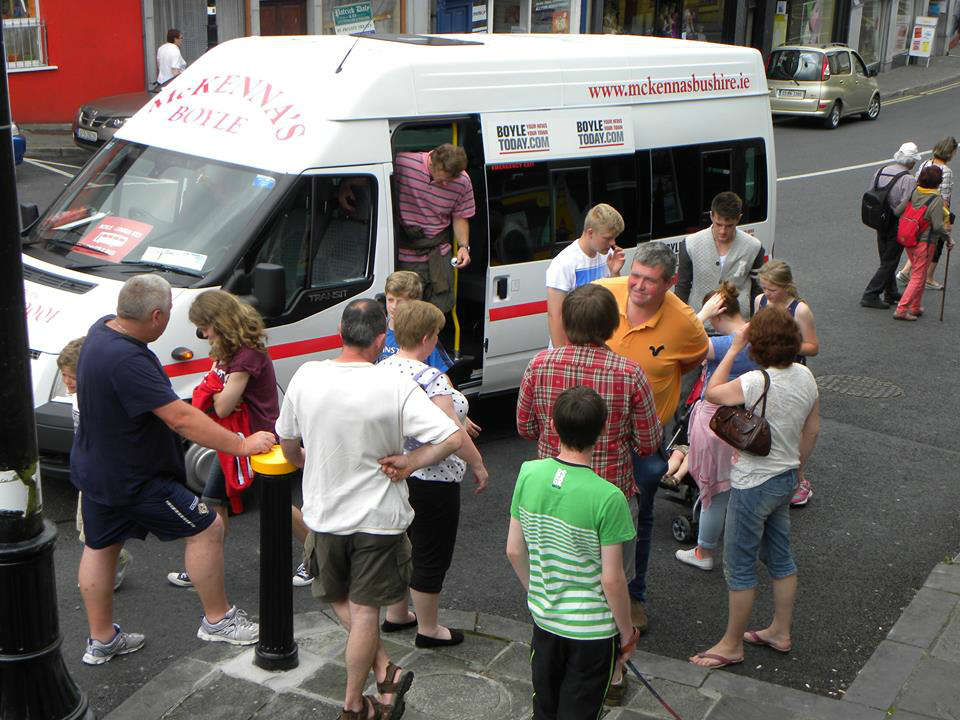 Boyle Town & More are happy to confirm that the Lough Key / Boyle Shuttle Bus will commence daily, Monday through Saturday 3 times a day from Wednesday 1st July through to 31st August.
Sincere thanks to all who have made their sponsorship contribution to date. To those who still haven't done so and wish to be included on all promotional materials – need to have made their commitment to either Patricia Golden at Una Bhan Tourism, or Cecil Draper of Taylors Carpet & Curtain Centre – no later than Friday 12th June.
So if you want to be on the bus…. Act today and don't delay.