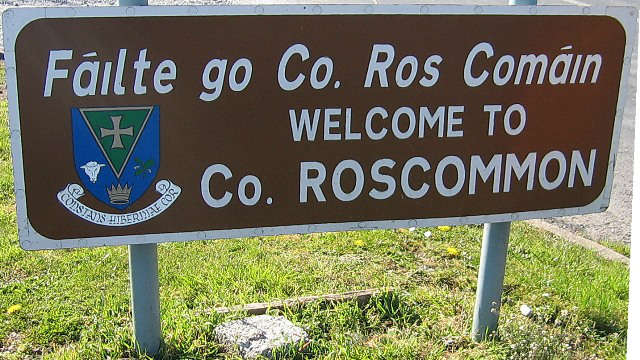 According to a report in today's Irish Mirror a rapist father sexually abused his young daughters while they were visiting him in Castlerea prison.
The paper reports "The children were barely in their teens when the abuse took place at Castlerea Prison, a court heard.
Their now 52-year-old father had earlier carried out acts of abuse on all three of his daughters when they were as young as four and often beat them with a leather belt.
He had also put a lock on the fridge to deny them food, Tullamore Circuit Court in Offaly heard.
One of his victims told the court yesterday: "I wouldn't spit on you if you were on fire."
His eldest daughter added: "I thought it was normal what was happening. But there was nothing normal about a little girl being locked into a bedroom to please her Dad. I had a s..t childhood and all because of you."
The man, who cannot be named to protect his daughters, was twice convicted of rape and fled Ireland before being tracked down to the UK, where he was arrested earlier this year.
Described as "an enormous risk" to the public by Judge Tony Hunt, he has been in custody awaiting trial since last April.
He pleaded guilty to a series of charges of indecently assaulting his three daughters in the 1980s and 1990s. The offences took place in the family home, in his car and at Castlerea Prison.
He also admitted charges of sexually assaulting a boy aged between four and six years of age.
Garda Martina Nolan told the court that in 2002, the oldest daughter made allegations against her father. All three victims went on to make statements outlining the abuse.
The man was arrested and charged, but absconded while on bail and was only extradited from the UK a number of months ago. He pleaded guilty to charges in July and to further charges yesterday.
This daughter and her younger sister separately told of visiting their father in Castlerea Prison while he was serving a sentence for rape in 1999.
She said that her mother had brought her and her sisters to visit their father there and they were all sitting around a table.
She was sitting next to him and he put his hands around her and felt her, before moving them around to feel her private parts.
Her younger sister said in her statement that he father wanted her to sit on his knee. When she did so, he put his hands up her top and felt her breasts.
Garda Nolan told the court that the accused man was a farm labourer and worked at odd jobs.
He had twice been convicted of raping females, one of  them a special needs person. He served sentences of five and ten years for the offences in the 1980s and 90s.