News
Anniversary of Jasper Tully's death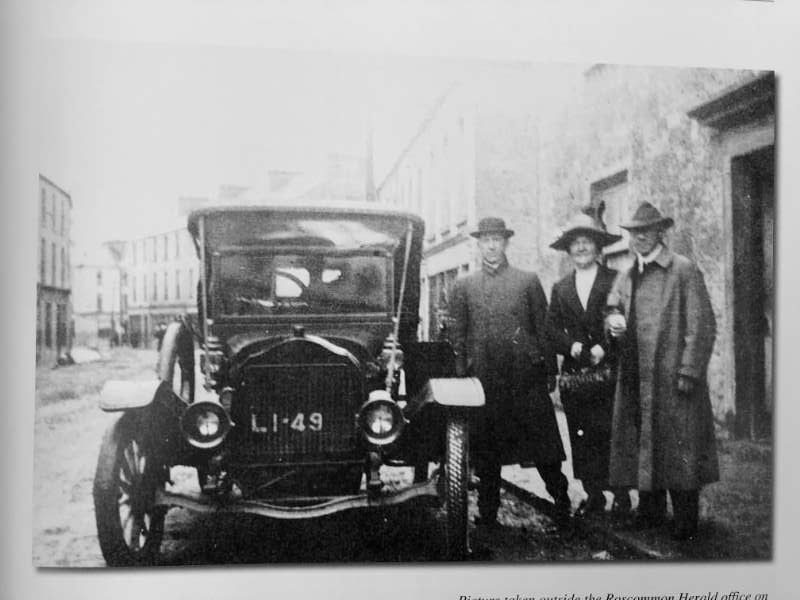 Today Monday 16th September sees the 81st anniversary of the death of an infamous son of Boyle – Jasper Tully.
Jasper was born in 1938. His father George had founded the Roscommon Herald newspaper in 1859 and his grandfather Charles founded the Roscommon Journal in 1828.
On his father, and subsequently his mother's death, Jasper took over the running of the newspaper and his strong nationalist views seen him imprisoned with Parnell in Kilmainham Gaol – the first of many occasions he was incarcerated.
Those who remember Jasper recalled that "The Chief" as he was known, was a difficult yet highly influential man.
He was elected an MP for Leitrim South in 1892 and became a Whip in the Irish Parliamentary Party. He stood for Roscommon North in 1917 but was not elected.
He was married to a Mary E. Monson who owned the Royal Hotel. Their marriage was neither peaceful or happy and they realistically lived separate lives. One of the many stories that was told of Jasper related to a letter, addressed to Mrs Tully, arriving to the hotel some time after his wife's death. Jasper, it was said, crossed out the address and reposted it with the wording "Not known at this address – try hell"!
Jasper, the forgotten man of Boyle history, died on this day in 1938 and is buried with his family in Assylinn Graveyard, halfway up the hill on the left hand side.
(Main photograph shows Jaspers car, outside what is now the Spool Factory on St Patrick Street. Jasper owned one of the first motor cars in the West of Ireland. Identity of those in the picture is unknown.)