News
'Arigna Remembers' commemorative weekend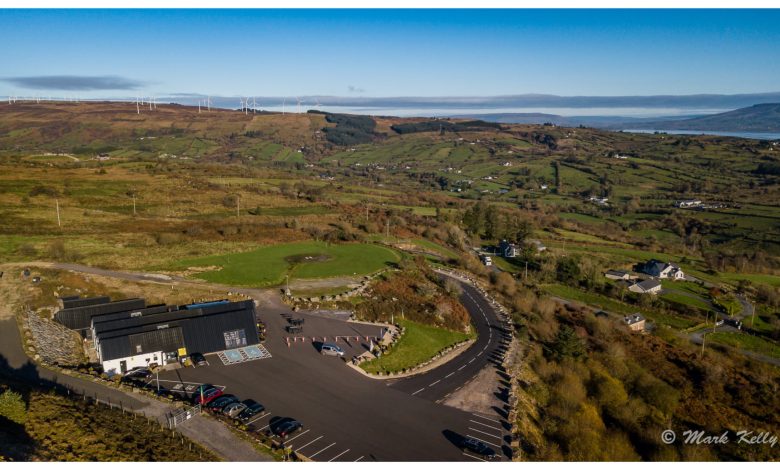 On the weekend of 24-26th February, Arigna will remember Capt. Michael Cull, Comdt Séamus Cull & Vol. Patrick Tymon as well as all men of the Arigna Flying Column who fought against British forces and later on the anti-treaty side in the Irish Civil War.
According to the organisers "The events which took place on January 6th, 1922 and in Arigna on February 27th, 1923, affected Arigna and its people. Michael Cull aged 26 was killed in an encounter with Free State forces in Ballyconnell, Co. Cavan on January 6th, 1922, while Séamus Cull aged 23 & Patrick Tymon aged 21 were killed in an explosion in Arigna on February 27th, 1923. Both men were on the run from the free state authorities, their hiding place was discovered and both men were killed by free state forces in a dugout situated along the Arigna river".
"The Arigna community will remember these events 100 years on, commemorating the members of the Arigna Flying Column who travelled over the hills, valleys and lakes seeking to build a new country for the generations that followed. The commemorative weekend will salute the bravery and self-sacrifice of these men, remembering their place within Arigna history and their connections to the townlands of Altagowlan, Tullynahaw and Knockadryan. This commemorative weekend will place a focus on remembrance through an exhibition which will showcase exhibits, photographs and rare materials from the time, along with re-enactment walk and a lecture on the Arigna Column and the Irish Civil War".
Arigna Remembers: Schedule of Events
Friday February 24th @ 8pm
Launch of Arigna Heritage Exhibition visual and audio recordings in the Miners Bar Lounge. Arigna Heritage presents a commemorative exhibition of the events on the Wars for Independence and what took in place in Roscommon, Sligo, Leitrim & Cavan. It looks at the lives of young men who fought and died during these years. Introduction by Clare Kerrane T.D. at 8.00pm followed by music from the time by Martina Rynn and local artists.
Saturday February 25th @ 3.30pm
Main Commemoration: A re-enactment of the Arigna Flying Column walk as well as commemoration of Comdt Séamus Cull, Vol. Patrick Tymon and Captain Séamus Cull. Assembling at Arigna Church from 2.45pm with walk commencing 3.30pm to Arigna Cemetery where the Main Oration will be delivered by Matt Carthy T.D for Cavan/Monaghan. Music in the Miners Bar with Shane Cronouge 6-8pm and DNA 9.30pm- late.
Sunday February 26th @ 7pm
Lecture on Arigna's role in the War for Independence and Civil War 1919 to 1923 by Dr Pádraig McGarty (Senior Lecturer at Munster Technological University, author of the widely acclaimed Leitrim, The Irish Revolution 1912-23 published by Four Courts Press and native of Mohill, Co. Leitrim). 7.00pm in the lounge, Miners Bar, Arigna. One hundred years on, Chris McManus MEP, reflecting on the changes Ireland has witnessed, one hundred years from the Irish revolution.
The exhibition will be open all weekend in the Miners Bar Lounge, the organisers look forward to presenting this important part of Arigna history providing a window into time, 100 years ago, and welcoming everyone either connected to the area or further afield, to the commemorative weekend.
(Image courtesy Marks [email protected] shows the Arigna Mining Experience)