Events
Baking Day at cookery course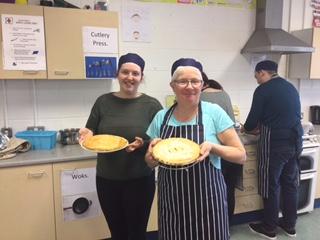 Participants at Baking Day at the foundation cookery course in Abbey Community College are photographed.
The course is organised by Role Skillnet to upskill participants for employment opportunities in the hospitality/nursing home/food sectors.
Role Skillnet provide support and funding for training for employees and job seekers.
For more information visit email [email protected] or call 071 9673100.
(pics supplied)